Hi Everyone!  Keeping with our kids' summer crafts theme, today I am sharing coffee filter poppies.  I love projects for the the kids that involve simple, inexpensive supplies that can easily be found around the house.  For this project all you need is coffee filters, and watercolor paints.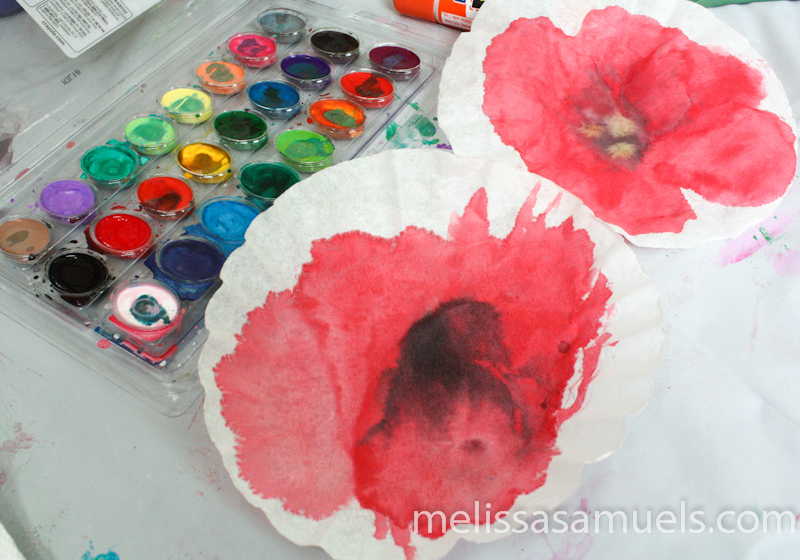 They could not be easier to make, and are fun for all skill levels.  Start by creating petals, leaving the center blank (not to worry if the little kids color the entire flower).  Add a little yellow in the center, then outline it with black.  For the older kids, let them dry, then go back in and add highlights with another layer of paint.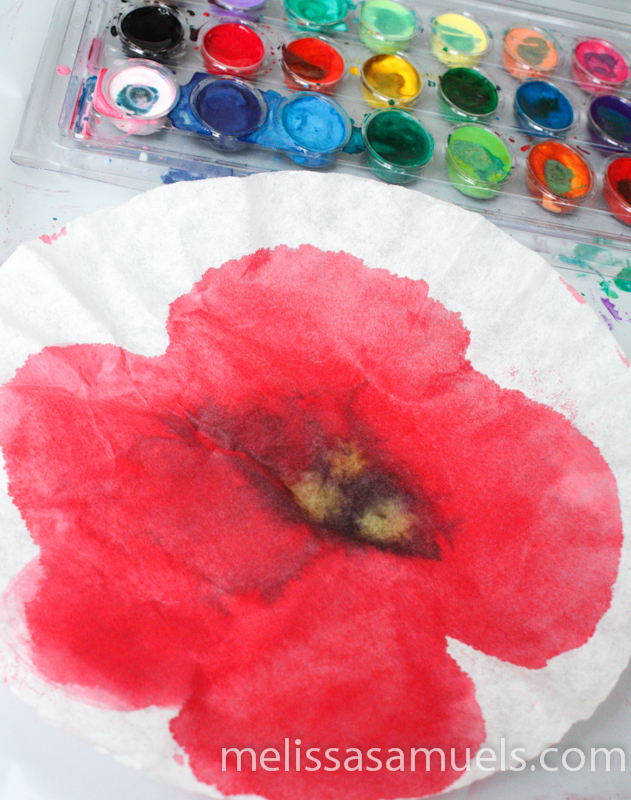 Everyone will enjoy making these, and no 2 will look alike, which is the fun part!  Once done, you can hang them like a banner from your fireplace, clip them to the frig or cork board, or cut them out to use in a collage.  We will be adding ours to a summer journal.
Happy summer crafting with the little guys!