Hey Everyone!  Summer is in full swing, and if you have little ones running around, I have a fun project to keep their little hands busy.  Every so often I like to have "craft day" at our house.  I pull out tons of art supplies, and let the girls have at it.  It is a wonderful way to have some family time, and who doesn't love a good craft project?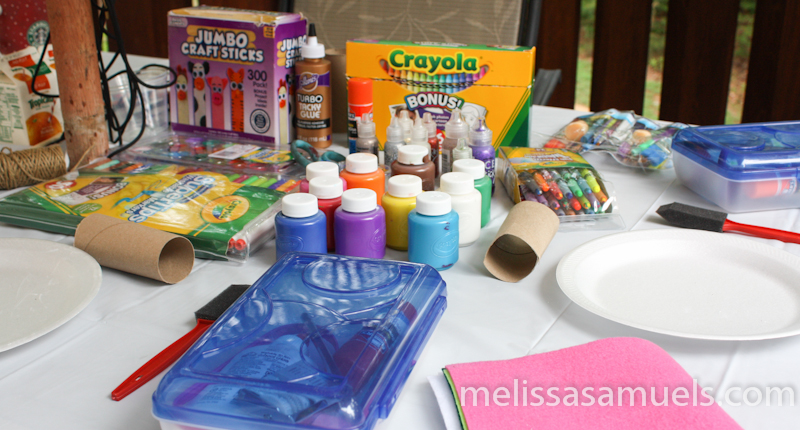 I thought it would be great fun to make bird feeders out of popsicle sticks.  This is a neat project for the entire family, and makes the birds happy.  We gathered our supplies, and took our crafting fun out onto the deck.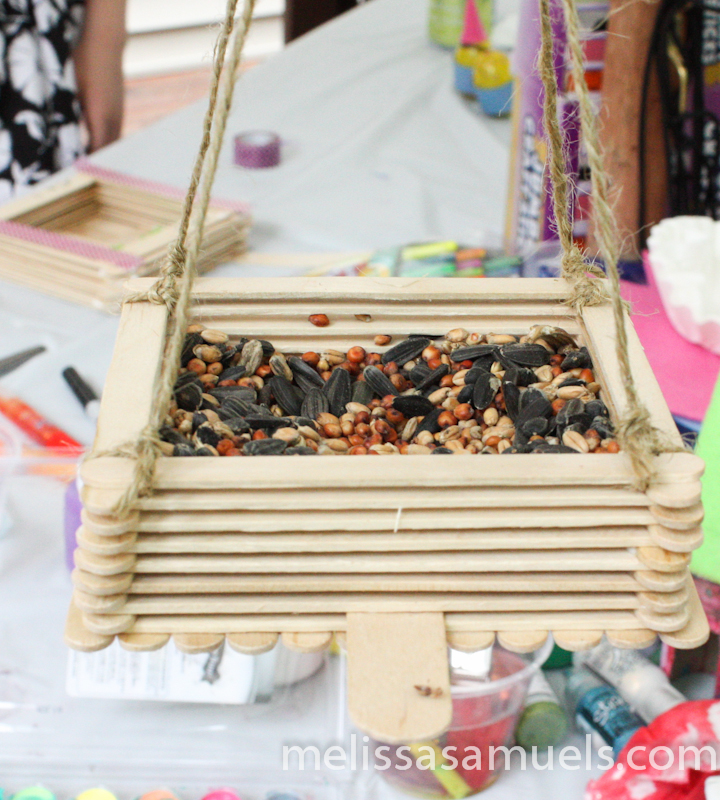 It is a simple project, and only requires popsicle sticks, glue, and twine or ribbon.  You start by laying out a square of sticks.  Then, add glue (either hot glue, or a fast drying tacky glue) to 2 sticks and place one at each end of the square .  Then, put a dot of glue in each corner, and add sticks to the other 2 sides.  Keep gluing sticks into place, alternating sides, until you have the desired height.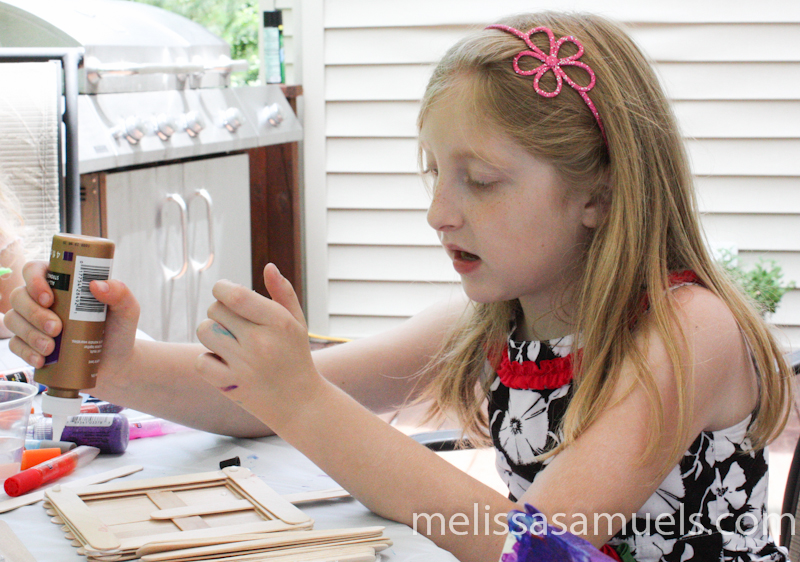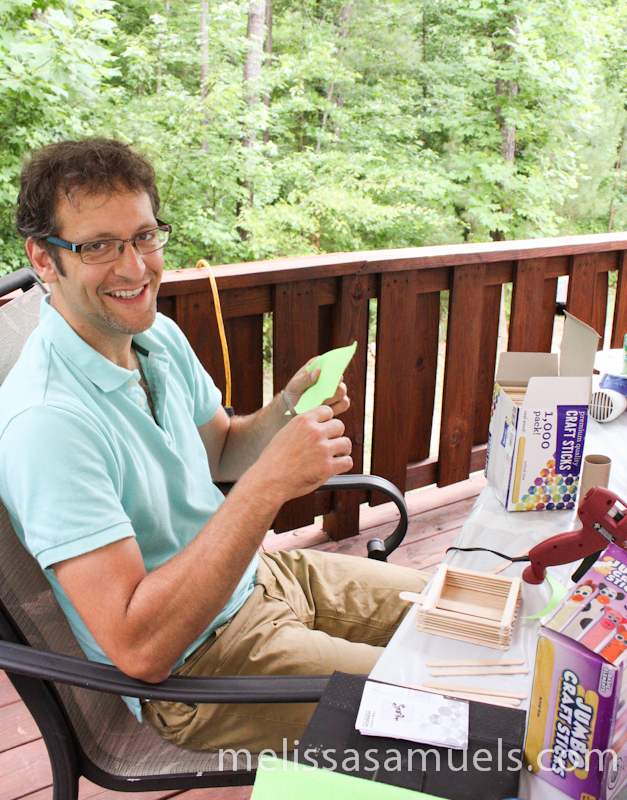 I bought a box of regular and jumbo craft sticks.  Bob used the regular size to create his feeder, and used a jumbo stick to make a stand for the birds while they feed.  He used a hot glue gun, and managed only a couple of blisters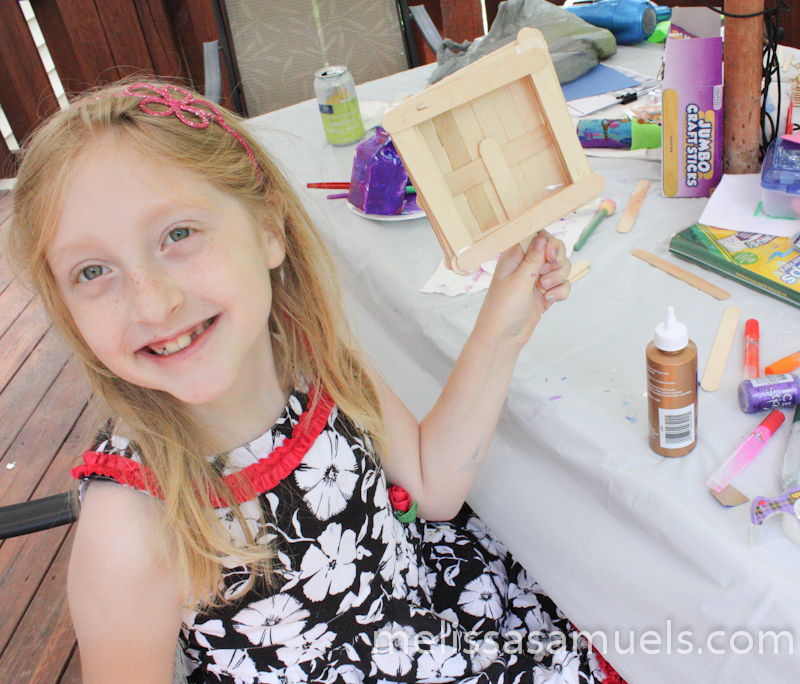 Maddie used all jumbo sized sticks for her feeder, and Aleene's extra fast drying tacky glue.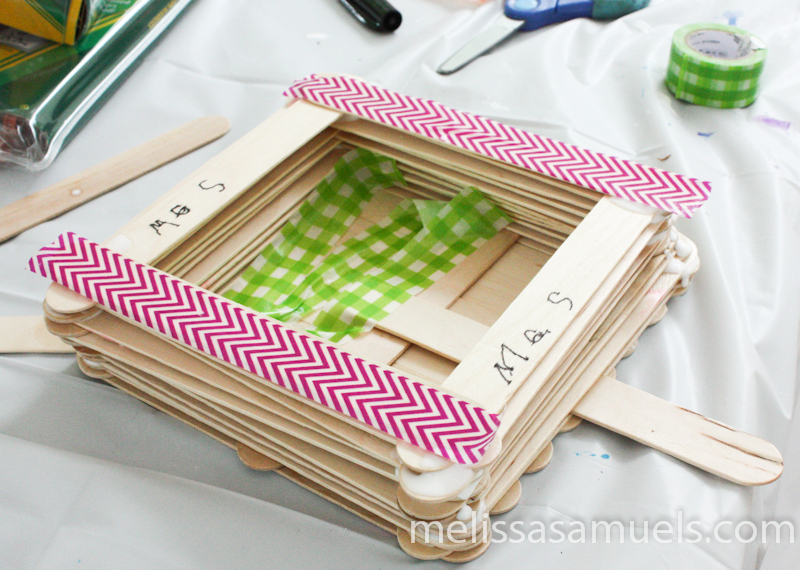 Maddie added washi tape as decoration.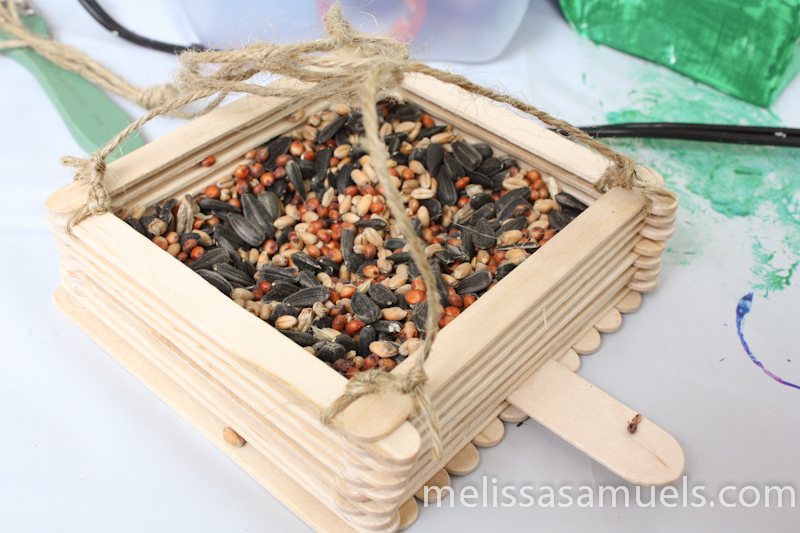 Once the feeder has completely dried, use twine to make a hanger and add birdseed.  Voila!