Hey Guys!  I have been digging into my old Halloween projects again, and came across this cute Trick or Treat tag that I made several years ago.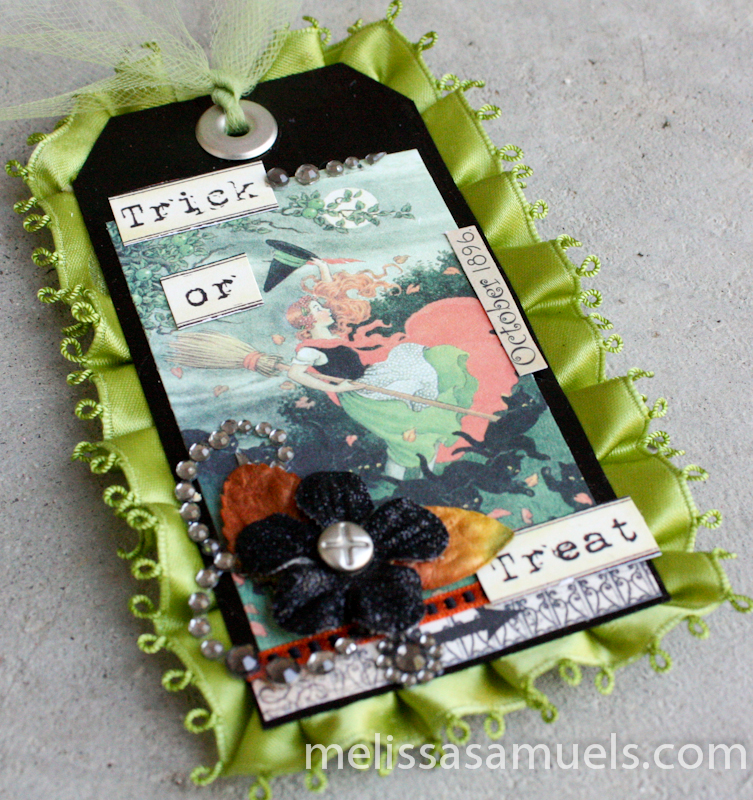 It was very easy to make.  I added a large eyelet to a Ranger black tag, backed the tag with green pleated trim, and decorated with Crafty Secrets Creative Scraps, and Prima bling and flower.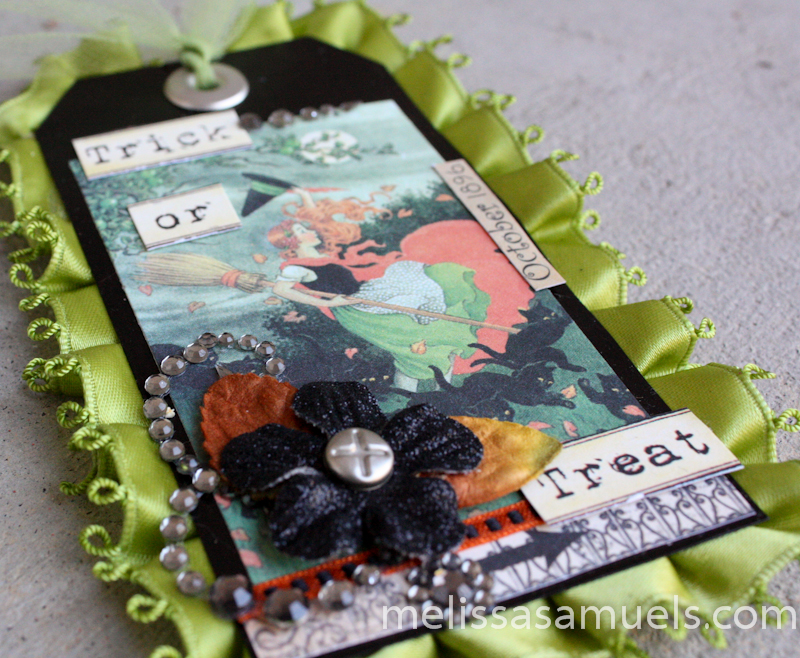 Last week was the girls' Fall Carnival at school.  I donated cakes for the cake walk game.  I bought a pack of mini fruit crumb cakes from Costco, and spruced them up with some creative packaging.  It was a super busy week, so I literally decided to package the cakes minutes before walking out of the door.  I wrapped them in parchment paper, taped the ends with canvas tape (freezer tape would have been better, but I only had artist supplies on hand), tied them with twine, and added a descriptive tag.  I really wish I had planned ahead, and had some Halloween tags made like this one to attach to my cakes, because that would have been the perfect touch.
The girls had a great time, and it was a wonderful night.  Hopefully, someone enjoyed the little cakes.