Today I have another Halloween oldie but goodie to share!  It is another favorite project I did years ago.  I created a set of canvas ATC's using distress stains, ink, and mists.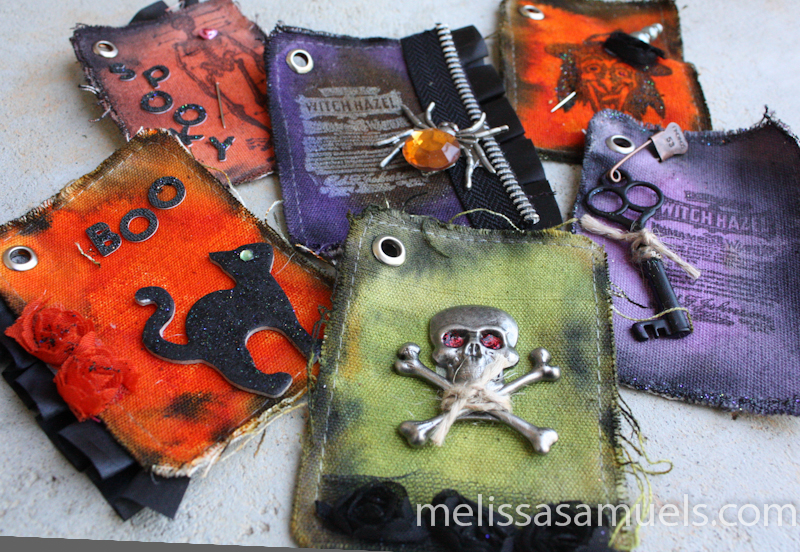 The tutorial for how to create these Maya Road canvas atc's with a burnt edge effect can be found by clicking here.
Once I decorated my tags, I decided I really wanted to display them.  I made a layout using a sheet of 12×12 canvas that I misted with Fern Chalkboard Glimmer Mist and Medallion Chalkboard Glimmer Mist , and dripped with Pumpkin Spice Glimmer Mist.  I stamped a spiderweb in two corners, then used Halloween themed paper, flowers, zipper trim, and ribbons to create the perfect display for my tags.  Once finished, I added it to a Prima 12×12 layout frame.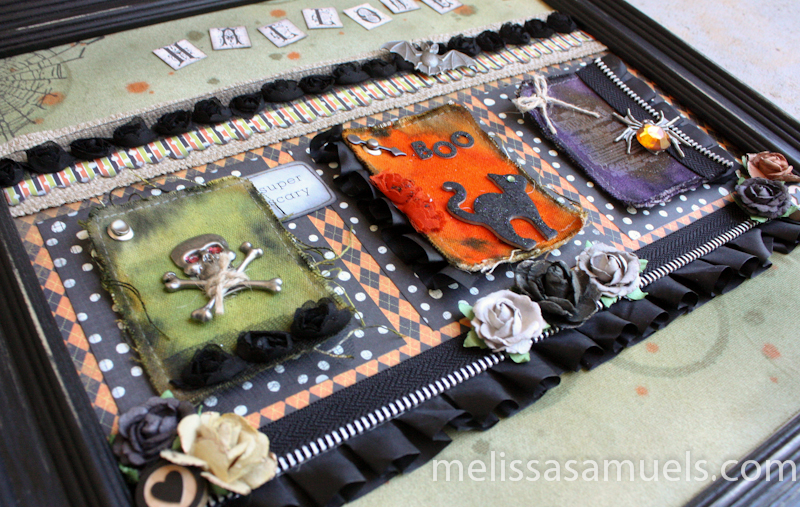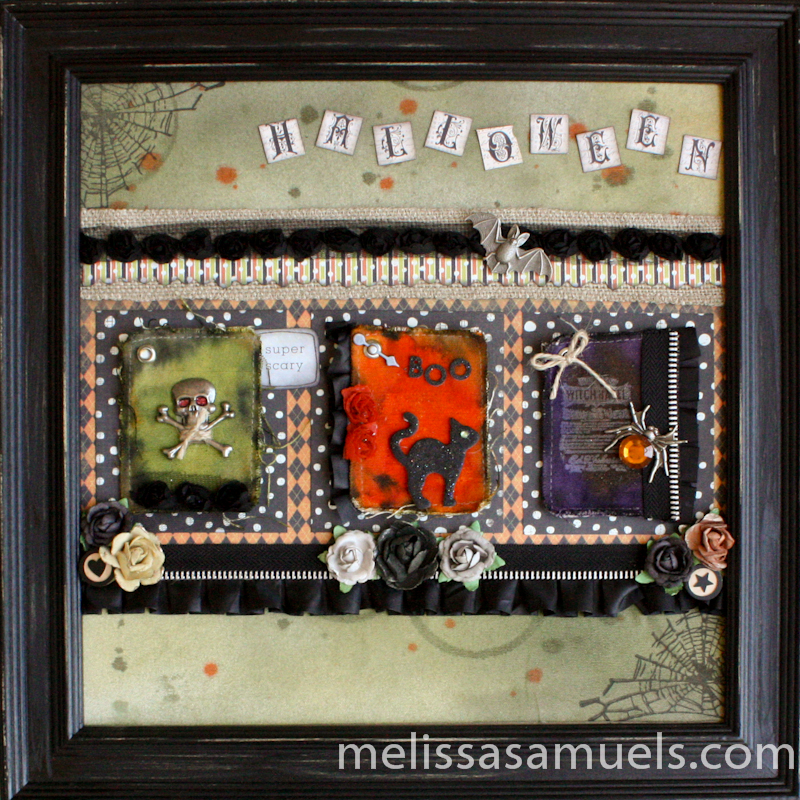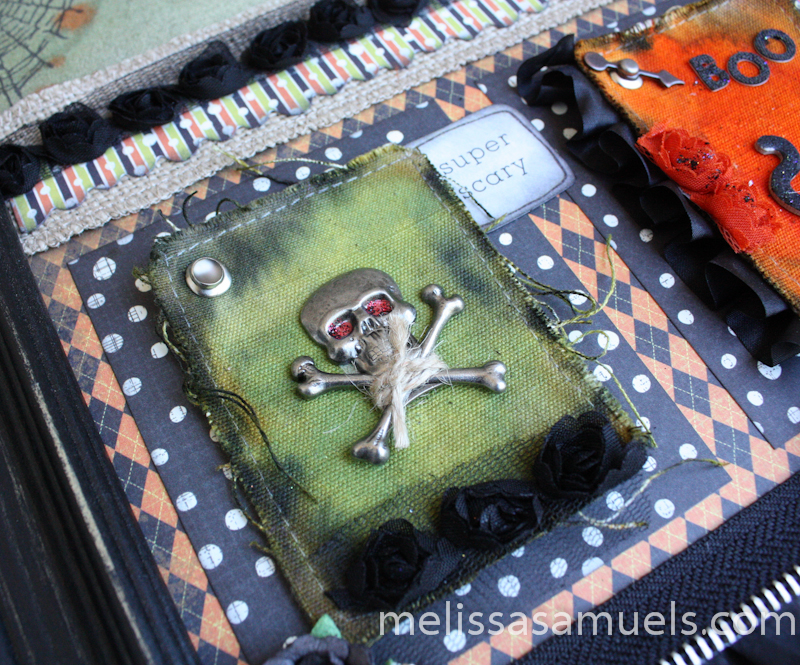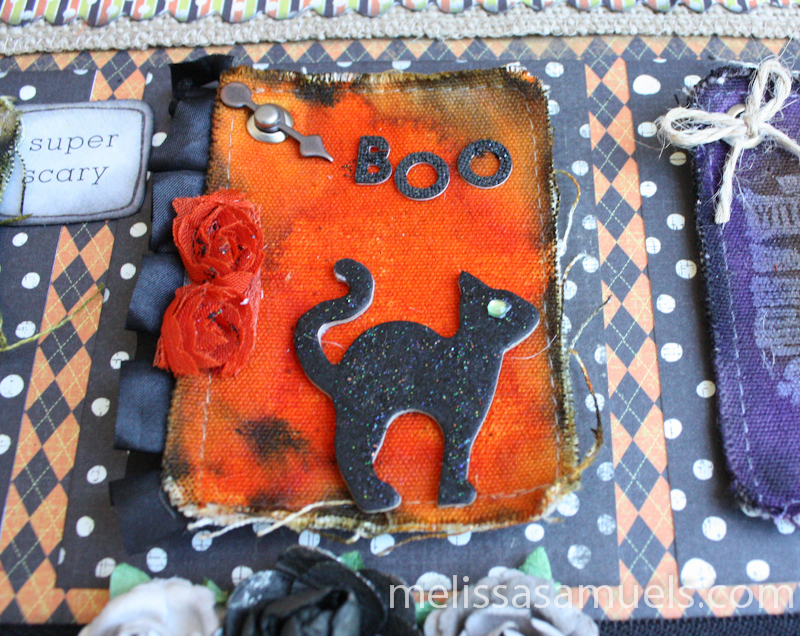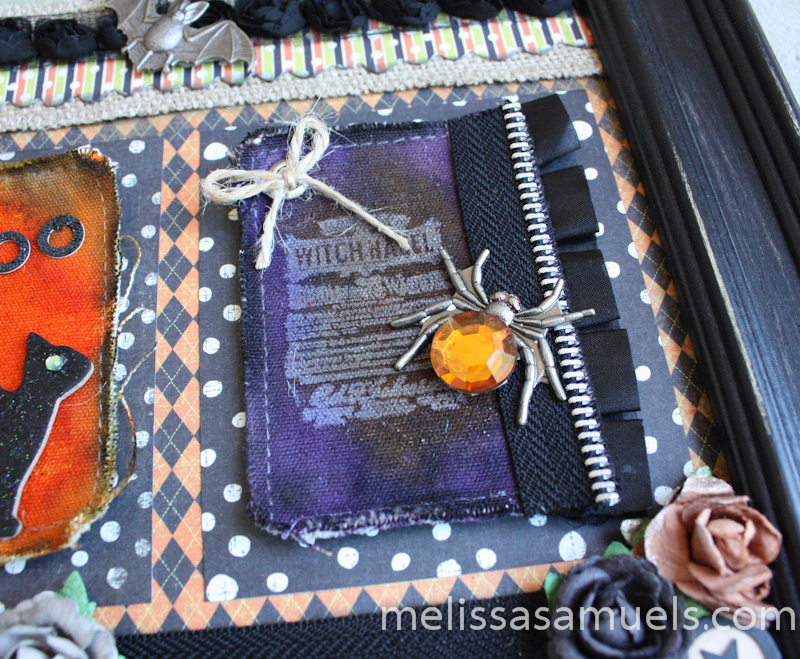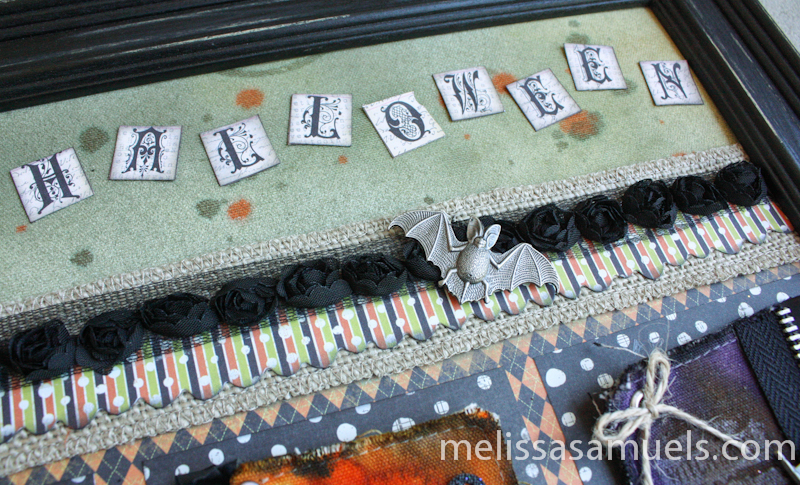 You can view the original post with more details by clicking here.  Happy almost Halloween!!!!
Be sure to come back soon for lots of exciting news!!!!!!!