Hey Guys!  As most of you probably know, Halloween is one of my favorite holidays!  I think it might be because of the crazy colors that you would normally never put together, or just the spookiness of it.  Regardless of the reason, I love it!
I thought it might be fun to share some of my all time favorite Halloween projects.  So, I opened up the Halloween project vault and found some oldies but goodies.  First up is my Halloween house that I designed for Basic Grey several years ago.  I had to dig deep to find this one, but it is definitely a fav.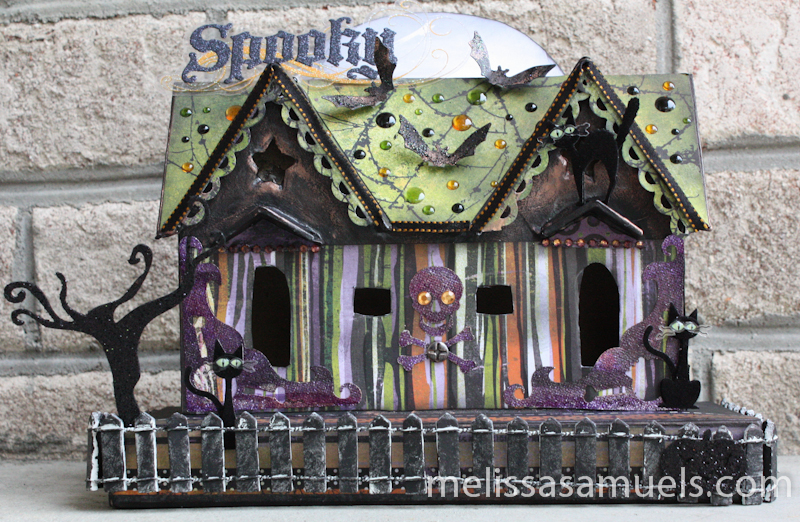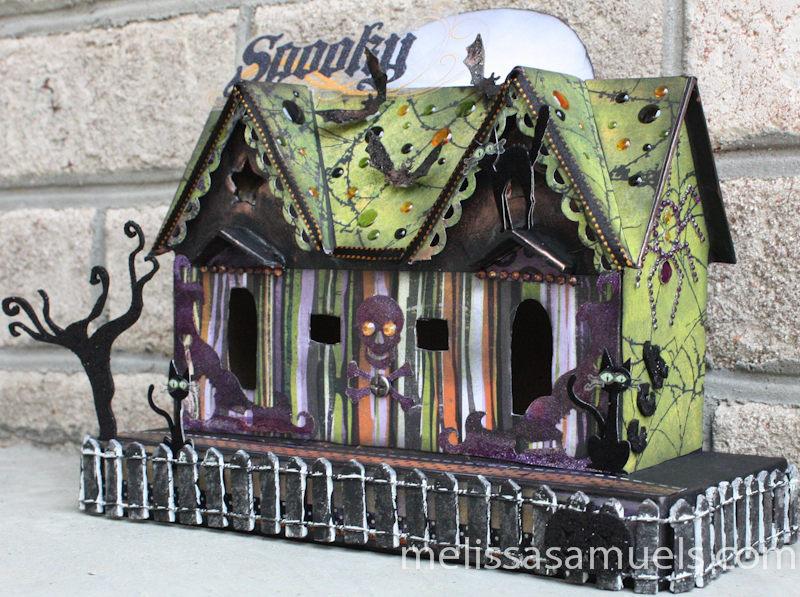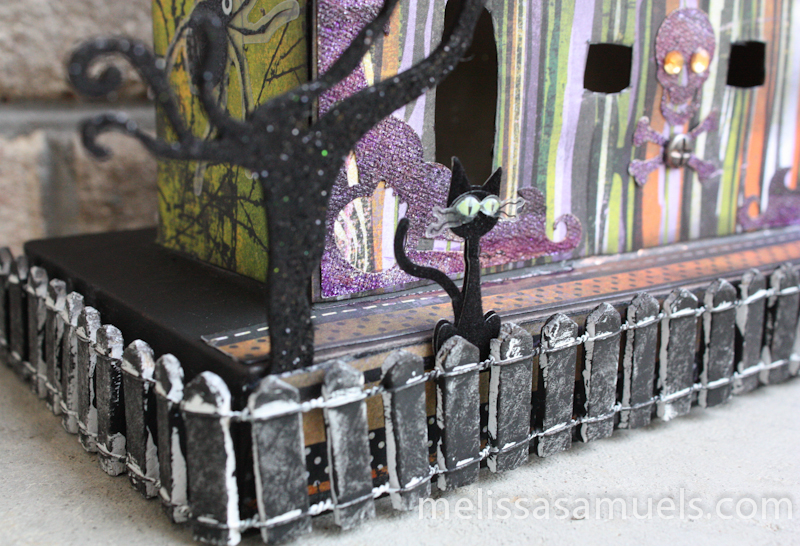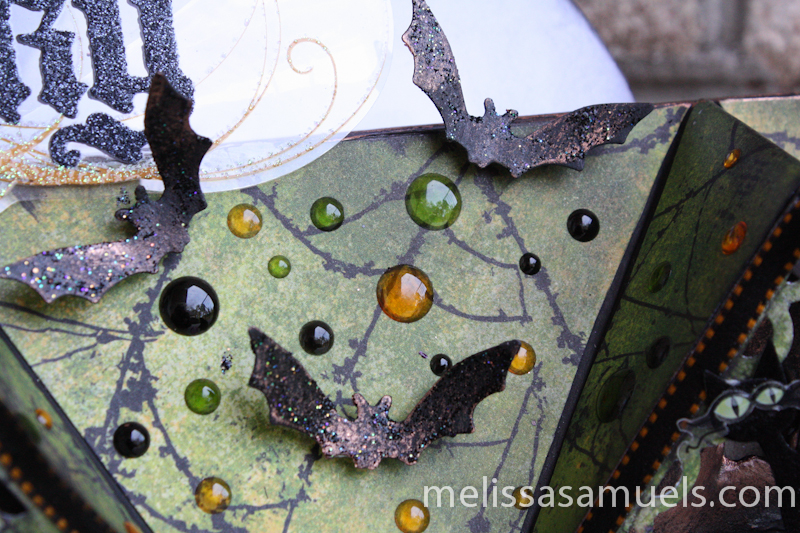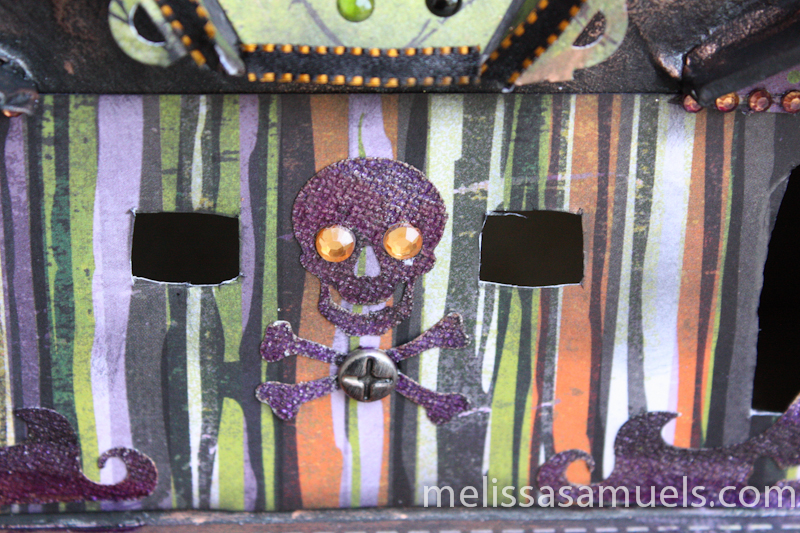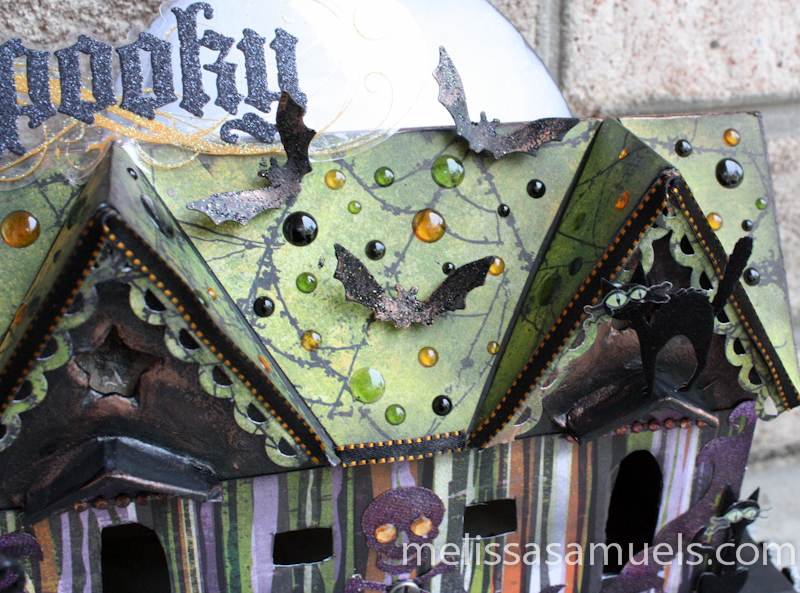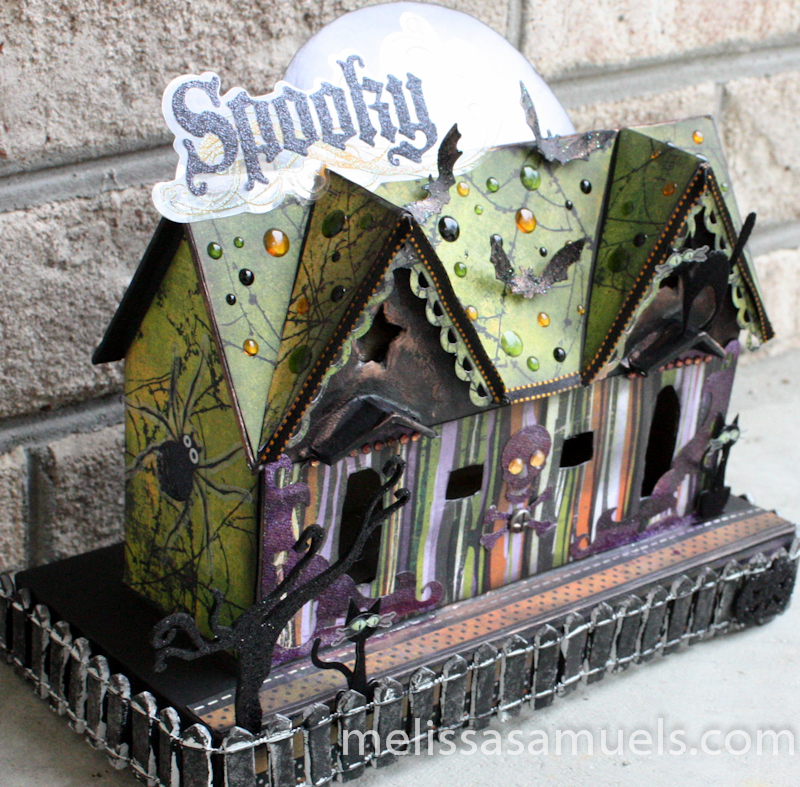 I think the reason I like this little spooky house so much is the attention to detail.  I really put a lot of time adding tons of scary touches.  I hope you enjoy!  Be sure to come back next week for some more throwback projects.