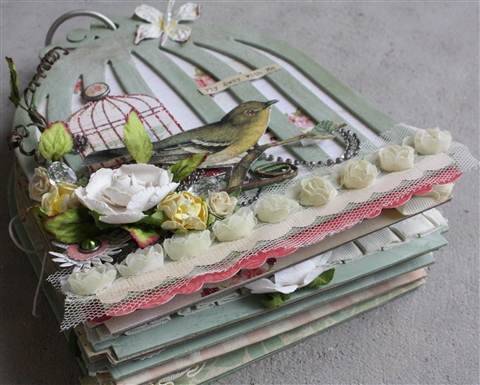 I absolutely LOVE birdcages, and when I saw this little album I had to have it for my shop!  I've been dying to work on it, but I've been really busy lately.  I finally had a chance to play, and I'm pleased with how it turned out.  Here's a brief tutorial on how I did the front.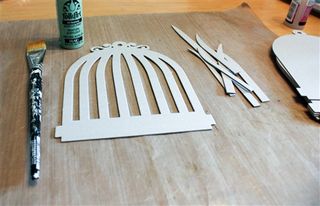 I popped out the cutouts of the cage, and painted it with Folk Art-Bayberry (one of my favorite colors).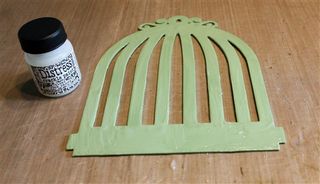 Once dried, I painted it with Distress Crackle paint Rock Candy.  This is a one step crackle paint, that is also self-leveling.  That means you slap it on, and it evens itself out as it dries.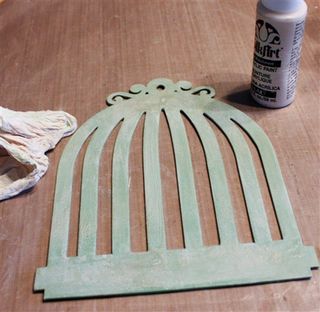 Once the crackle paint dries completely (30 minutes to an hour depending on how thick you apply it), put a little white paint (I used Folk Art-Parchment) on a paper towel and rub it into the cracks.  I added a little Distress Ink-Tea Dye with a blending tool in spots to give it an aged look.  Then you're ready to decorate!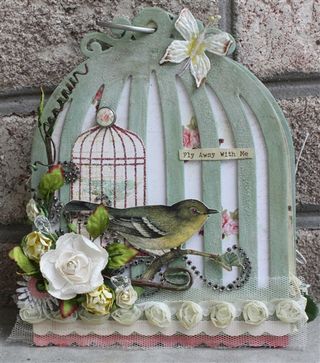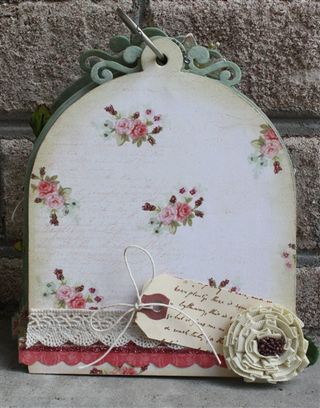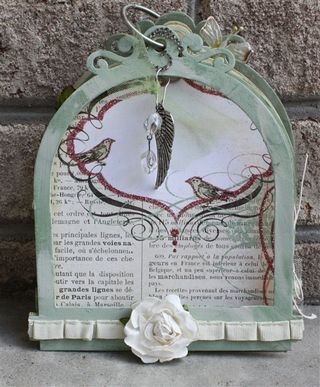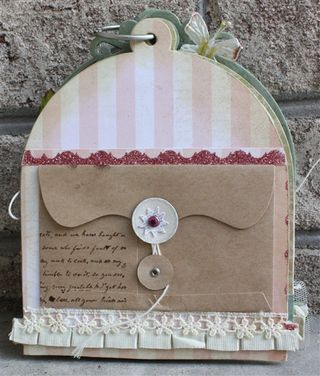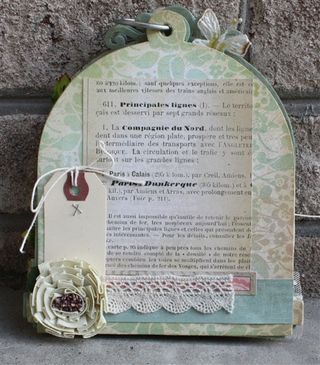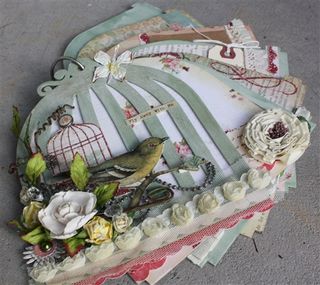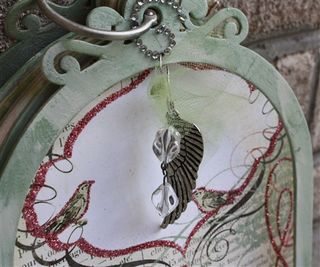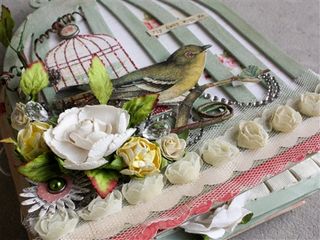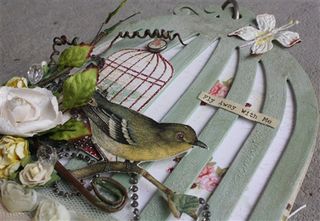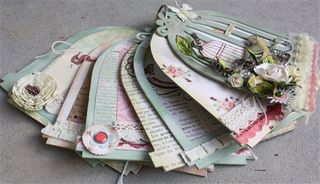 A kit with instructions for this album is now available in my store.
Tutorial Linked to: