I just added the Google Friend Connect widget to my blog under my profile pic.  Click on "Join this site" to become a member.  Once I get to 5oo members one lucky winner will win the scrapbooking goodie pack shown here!  Be sure to tell your friends.  Good luck!!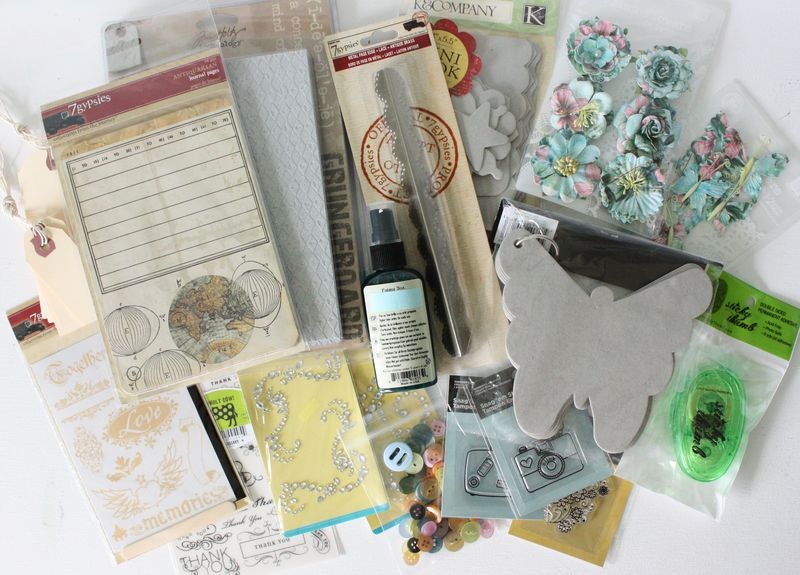 Also, I had some many inquires about my Birdcage Mini Album that I decided to do a kit.  You can purchase it in my shop.  The cost is $45 + shipping. 
UPDATE 10/8:  SOLD OUT!   But, you can pre-order yours today.  The next batch should arrive in approximately 2 weeks.