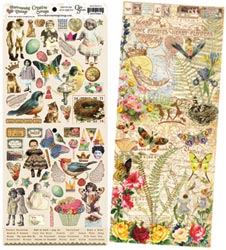 I'm super excited to announce an all new card workshop for April!  I've been known locally for my folding cards, so I'm extremely happy to have an all new class to offer at the Glen Allen Cultural Arts Center as well as a PRIVATE UStream class.  In both workshops we'll be creating 3 awesome folding cards:  a tri-fold shutter card, an easel card, and a pull-out tag card.  You'll recieve a full sheet of Crafty Secrets Creative Scraps in your kit, so you'll have lots of extra images  to play with.  You'll also recieve all the cardstock, pattern paper, doillies, lace, and flowers to create the 3 cards shown.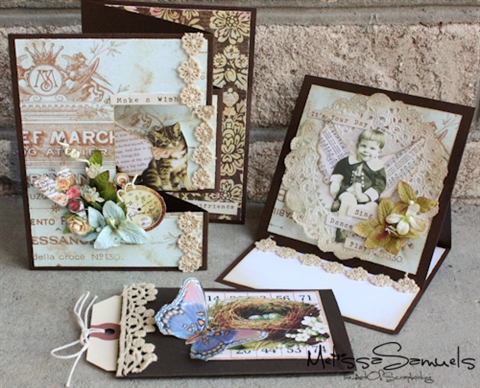 Fantastic Folding Cards Workshop DATES
-April 1st, 6-9pm Glen Allen Cultural Arts Center(click here to sign up)
-April 11th, 8pm (EST) Private UStream Show (click here to Pre-Order your kit)
This UStream show will be a private show, only available to those who purchase the kit.  This way I can give the measurements during the show.  Once your kit ships, you will be sent an email with the instructions on how to view the live show and the recording.
Sign up now and save 10% off workshop seats and kits!!
For other free show recordings visit my my public UStream Channel open to everyone! http://www.ustream.tv/channel/the-art-of-scrapbooking-by-melissa-samuels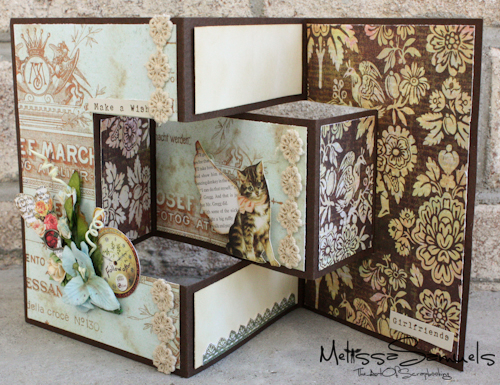 Tri-fold shutter card, a perfect template for any occasion!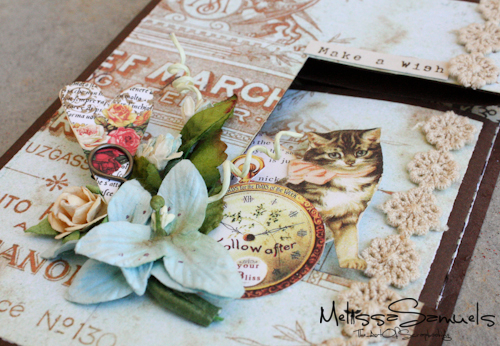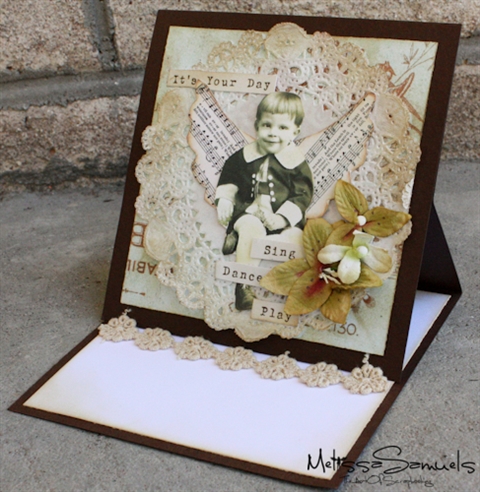 This easel card folds flat for mailing.  Who wouldn't want to display this on their desk?!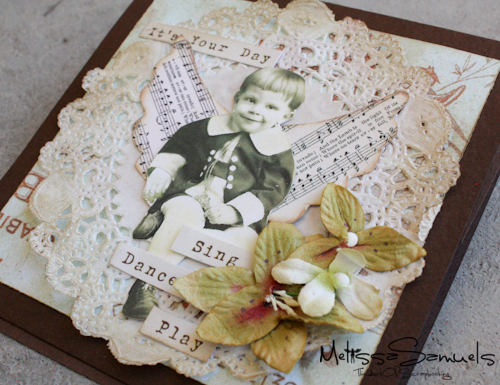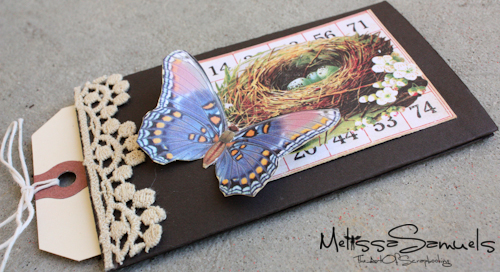 Pull-out tag card, a perfect accompaniment to any gift!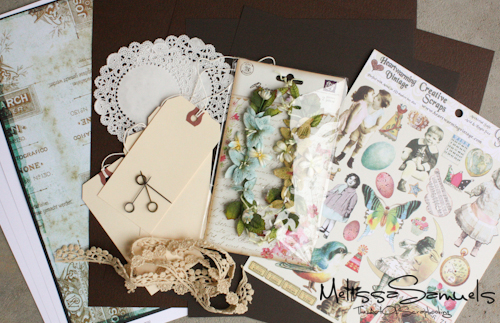 ———————————————————————————————————————–
Also, my Gypsy Journeys Portfolio kit for my free UStream Show scheduled for March 21st sold out before it even shipped!  A BIG thank you to all of my awesome customers!!!  Since I know many of you did not get a chance to get a kit, I'm offering a second batch of pre-order kits.  Order from now until March 14th and save 10% off.  The second batch is expected to ship around March 14th (click here to pre-order).  And, if you ordered before Feburary 28th your kit has already shipped via USPS Priority Mail, and you should have recieved a tracking notification via email.  The pdf handouts will be emailed  tonight.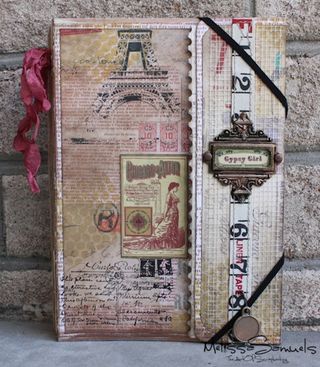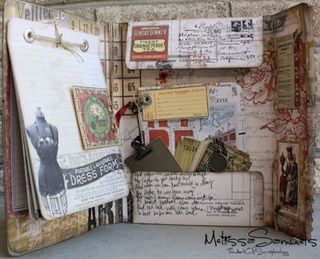 If you are local, I'm teaching this workshop at the Glen Allen Cultural Arts Center March 11th from 6-9pm (click here to sign up)  Hope to see you there!
———————————————————————————————————————–
One last note, to my online store customers, anytime you are waiting on a pre-order kit to ship you can place additional orders and I will combine your orders to save on shipping.  In most cases there is little or no additional shipping on the second order.  Just leave me a note in the comments section of your order to combine orders.  Easy peasy!