I have another fun flower tutorial for you today, because you know how much I LOVE flowers.  They are so simple and easy!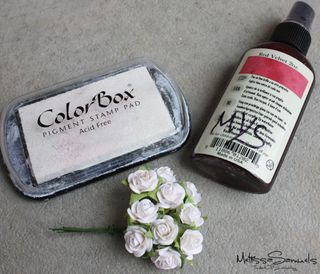 I'm using Prima flowers, Glimmer Mist (Red Velvet), and white pigment ink.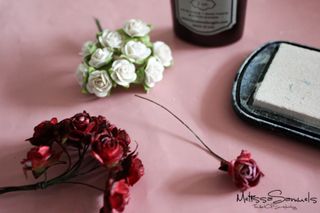 Glimmer Mist the roses, dry with a heat gun, and ink.  If you don't have white ink, white/off-white acrylic paint would work great, too!  Just dab a little on the tips with your finger.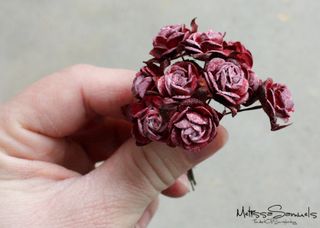 See how beautiful!?!  Perfect for a card, layout, or mini album!  Sweet!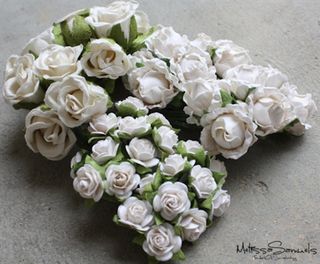 Variety packs of Prima flowers (12 large roses, 12 flowers, and 20 small roses) are available in my store for only $4.49!