Hey Guys!  I had so much fun with the monthly card last week, I wanted to do an entire week of cards this week.  As promised, here goes…
First up is my favorite!  I love it because the gorgeous layers of paper and stamping give it such dimension.  Also, the inspirational quote is awesome!  I had an ATC pad of Prima Epiphany paper that had a wonderful quote, "by the light of the moons."  I found a We R Memory Keepers 12″x12″ paper in my stash called Phraseology with tons of great words and quotes.  I cut out the words "reach for the stars" and added them to the ATC paper.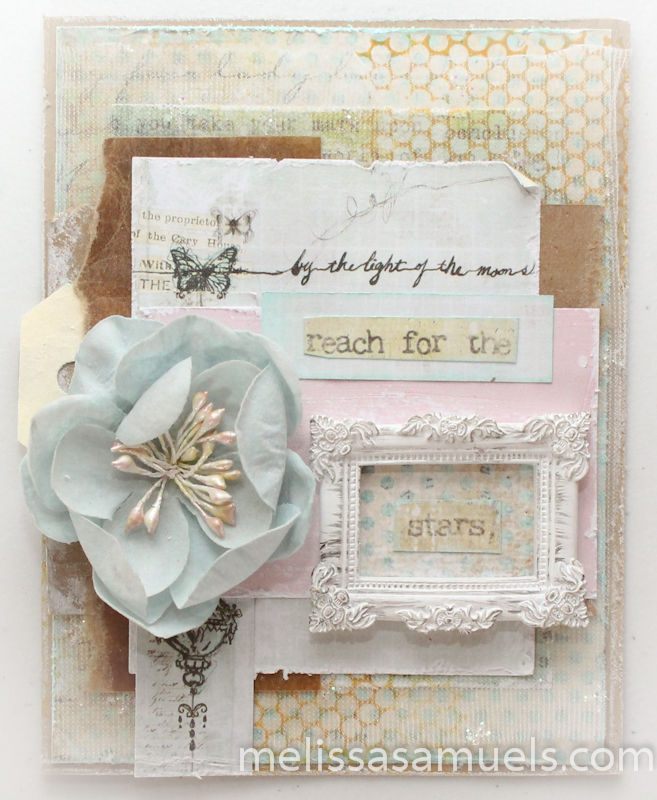 The base of the card is Bazzill 8 1/2″ x 11″ Kraft cardstock (makes two cards when cut at 5 1/2″ on the 11″ side).  Kraft cardstock is my "go to" for cards.  I love the earthy look and feel.  The first layer is We R Memory Keepers 12″x12″ Nuance paper.  I used the beautiful blue dot side, and inked it with one of my favorite stamps, Finnabair Honeycomb in  Archival Ink Dandelion. I also used this paper for the resin frame.  I added netting, and I had some scrap paper that sorta looked like paper grocery bag that I tore, and used as another layer.  Don't be afraid to use everyday items in your work if you think it is pretty.  I can admit I have spent many a night digging through the recycling bin…don't judge

.The beautiful blue flower is from a Prima pack, and the resin frame is Prima also.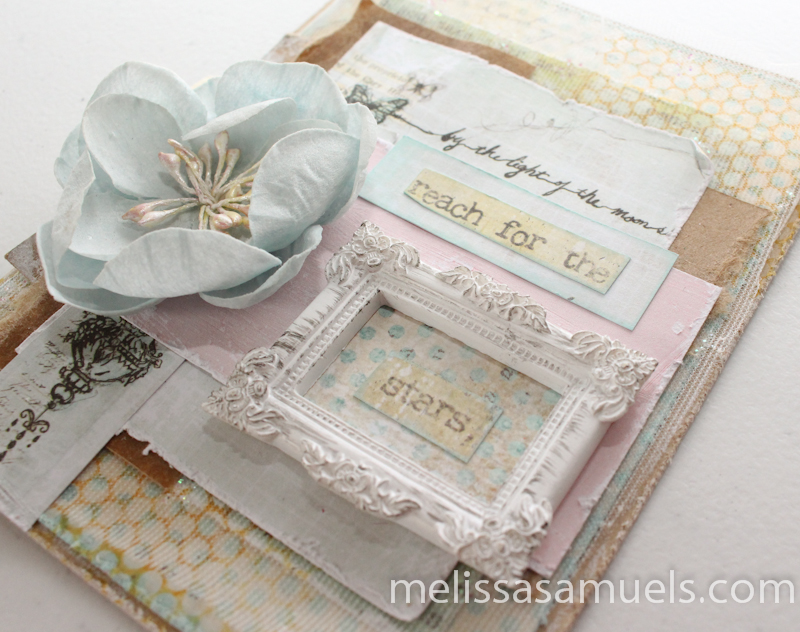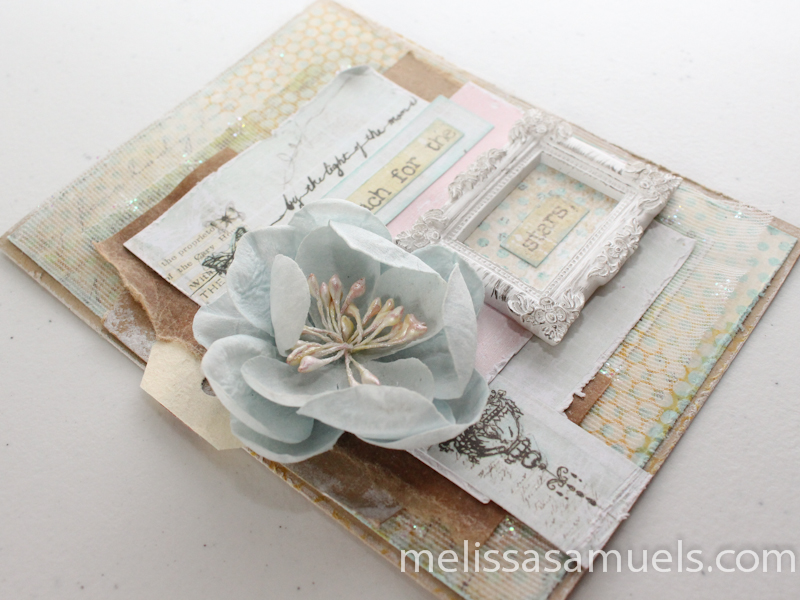 I hope this card inspires you not only in the design, but also the inspirational quote.  Reach for the stars, and make your dreams a reality!