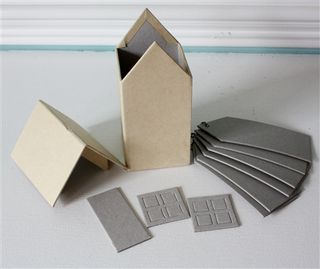 Hello All!  I have a little tutorial I thought I'd share with you!  I bought these super cute chipboard Townhouses at CHA for my shop, and I've been dying to make one to show you some of the possibilities.  At first I was going to paint it, but then I thought I would cover it in paper.  Of course, 7 Gypsies' Conservatory was the first paper to pop into my head, because it has a beautiful nature theme that would be perfect for a birdhouse.  BUT, that would be WAY too predictable.  So, going against the grain, I decided on my fav Graphic 45's Steampunk Debutante.  OH YEAH…
So, here we go…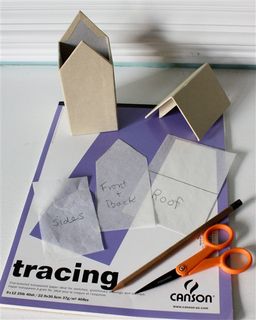 Use tracing paper to create templates of the side, front, and roof.
Pick an image on the paper that you would like to use on the front of the Townhouse.  Use the template to trace and cut it out.  Trace and cut out the back, two sides, and roof.

Adhere cutouts to the Townhouse.  I used a combination of Scor-Tape and Glossy Accents, but whatever your favorite adhesive is will work.  (Gel medium or Modge Podge would work great, too!)  Carefully sand edges to get a clean look, and to reveal the white of the paper.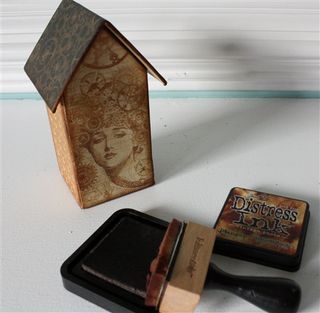 Using distress ink and a blending tool, ink the sanded edges.  (If using Modge Podge or gel medium sand and ink first.)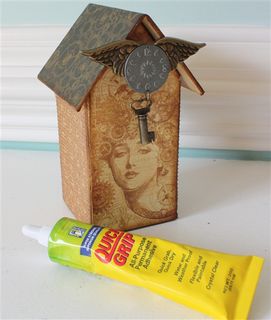 Embellish!  If you are using hardware like I did, Beacon Quick Grip is a wonderful all-purpose adhesive great for metal and holds fantastically.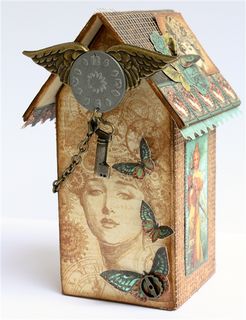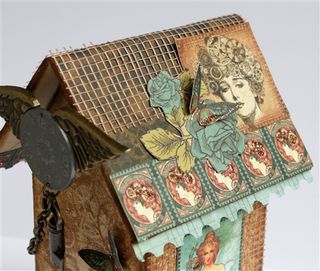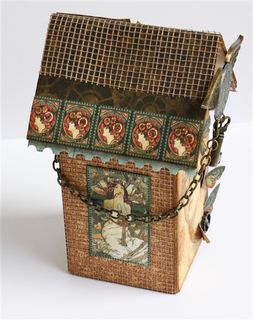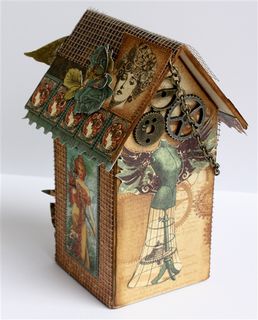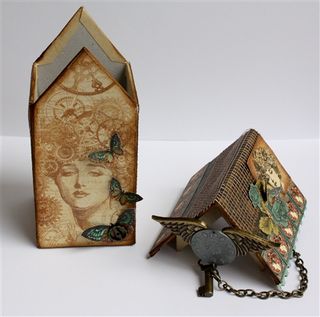 I added cutouts from the paper, Magic Mesh, and Stickles as a finishing touch.  I haven't finished the mini album that was included with the Townhouse, but when I do I'll post pics.
The Maya Road Townhouse, Graphic 45 paper Steampunk Debutante paper, and 7 Gypsies Charm used in this project are available for purchase & ready to ship in my store.
Tutorial linked to: