Through my experiences teaching, I cannot tell you how many times I run into people who are afraid, or too intimidated, to try new techniques or forms of art.  All too often the response is, "I'm no good at that!," or, "That's too hard for me!," or the most dreaded of all, "Mine would never look that pretty!" Because of these fears they never even try.
I think there is a misconception that artists just pick up a brush or paper and instantly create a masterpiece.  Nothing could be further from the truth.  Artists practice their craft, hone their skills, and soak up knowledge like a sponge. We have good days when the art flows like water from a waterfall, and some days it is like pulling teeth.
Obviously, there are crafts that some people will like and not like.  I personally like art journaling, mini albums, cardmaking, canvas, and altered art the most.  I am not a jewelry maker.  I admire and appreciate the process, and the gorgeous pieces that people make.  I tried it, resin and all, and it was not my thing.  However, if you ARE interested in something do not let your fear of trying stop you from giving it a shot.  It might take more than one attempt, but that is okay.  It is all about the process…learning, growing, experimenting.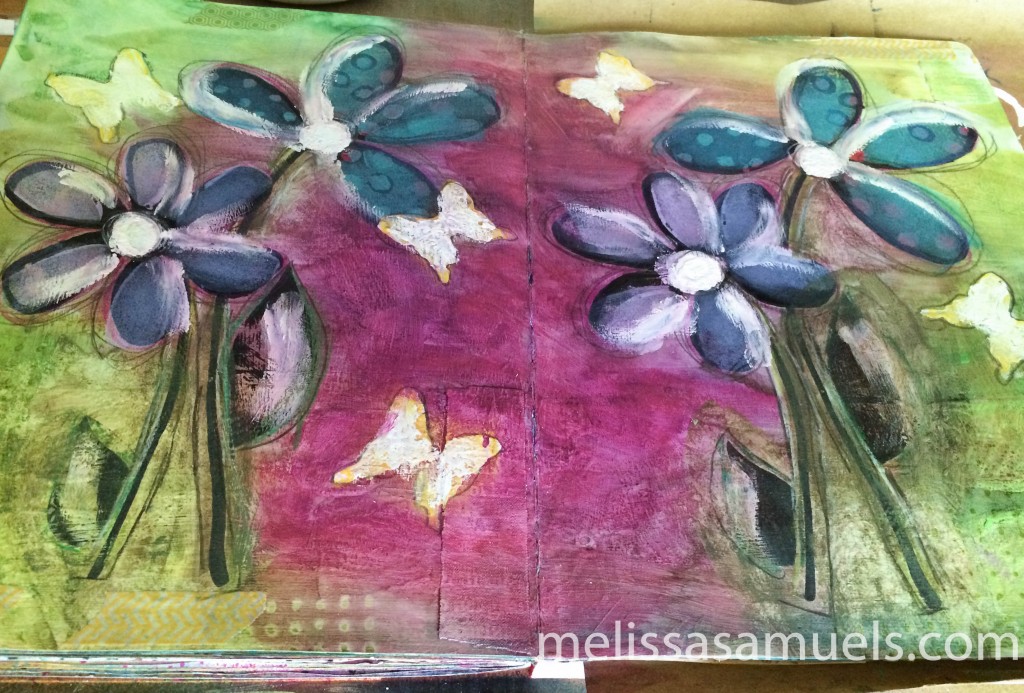 Here is a perfect example.  I created this page weeks ago.  I had a vision in my head of what the page should look like.  It was not turning out at all the way I expected.  Obviously, it needed journaling, but beyond that I hated the colors, the butterflies were wonky…it was just all wrong.  It did not come together the first try.  So, I put it down for weeks unfinished until I was feeling more creative.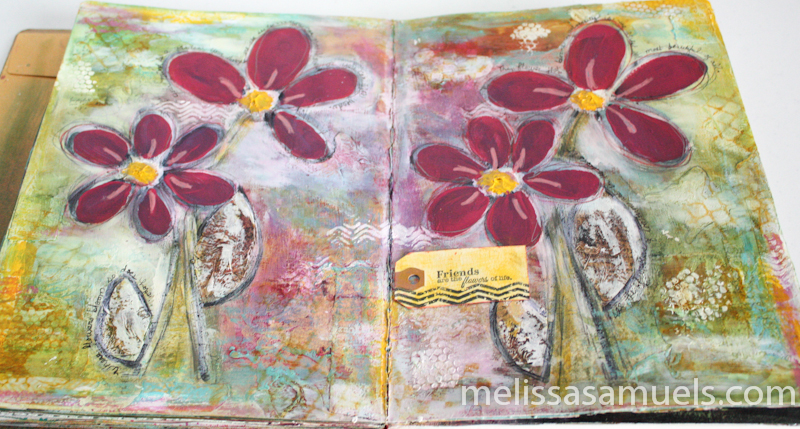 I came back to it, and immediately I thought about everything I hated about it and started fixing it.  I was feeling it!  I  stamped, stenciled, painted, collaged, and it was coming together.  I looked up some inspirational quotes online about friends & flowers.  I hand wrote them around the petals and leaves.  This was more like my vision.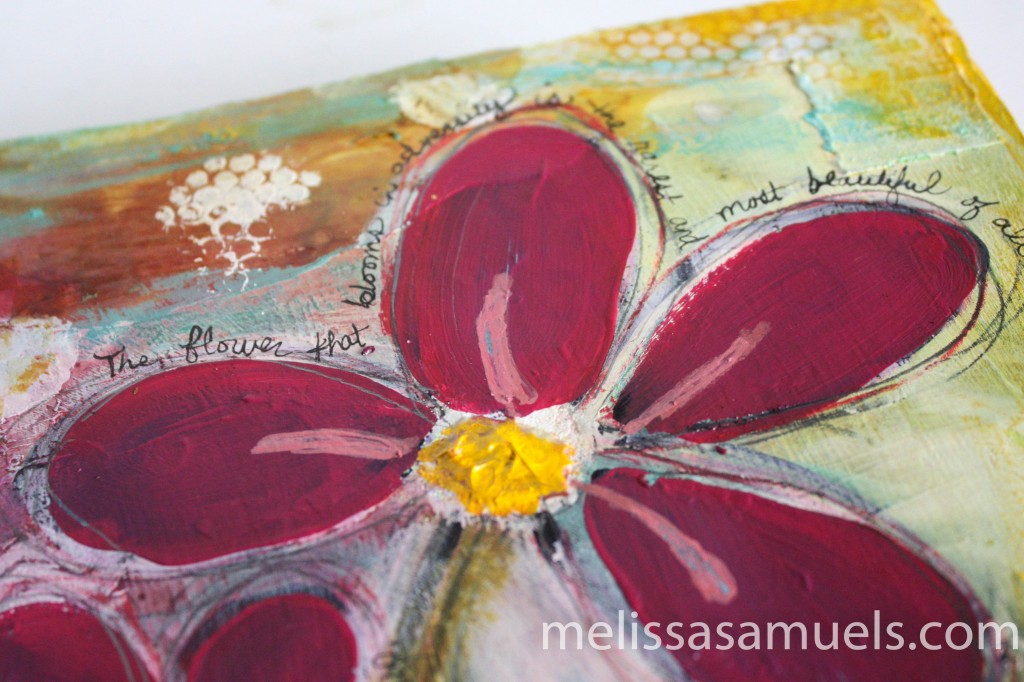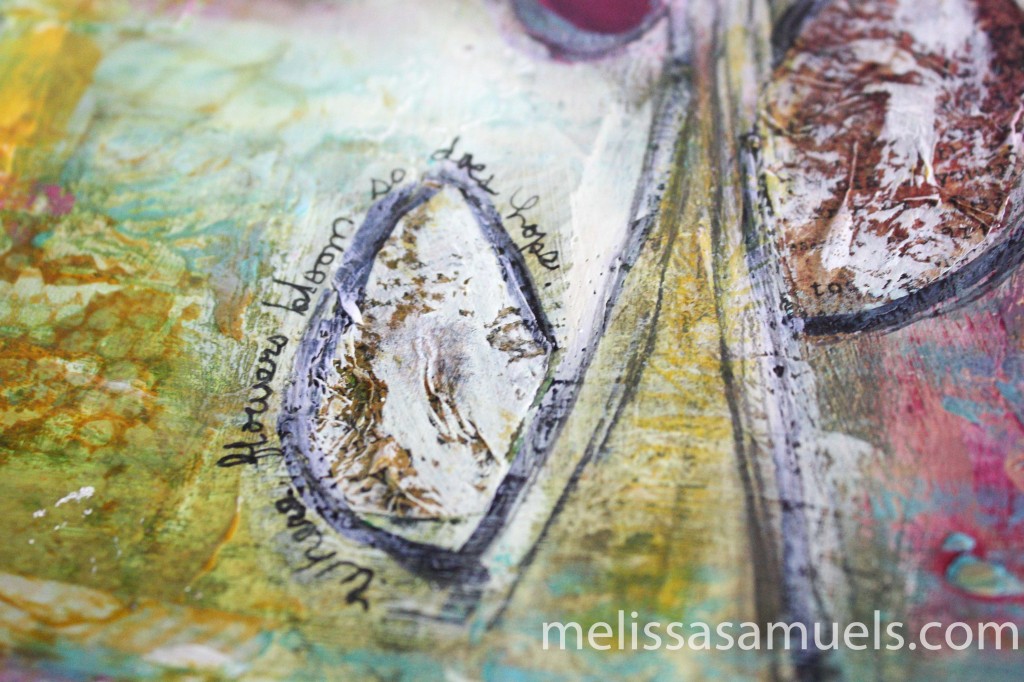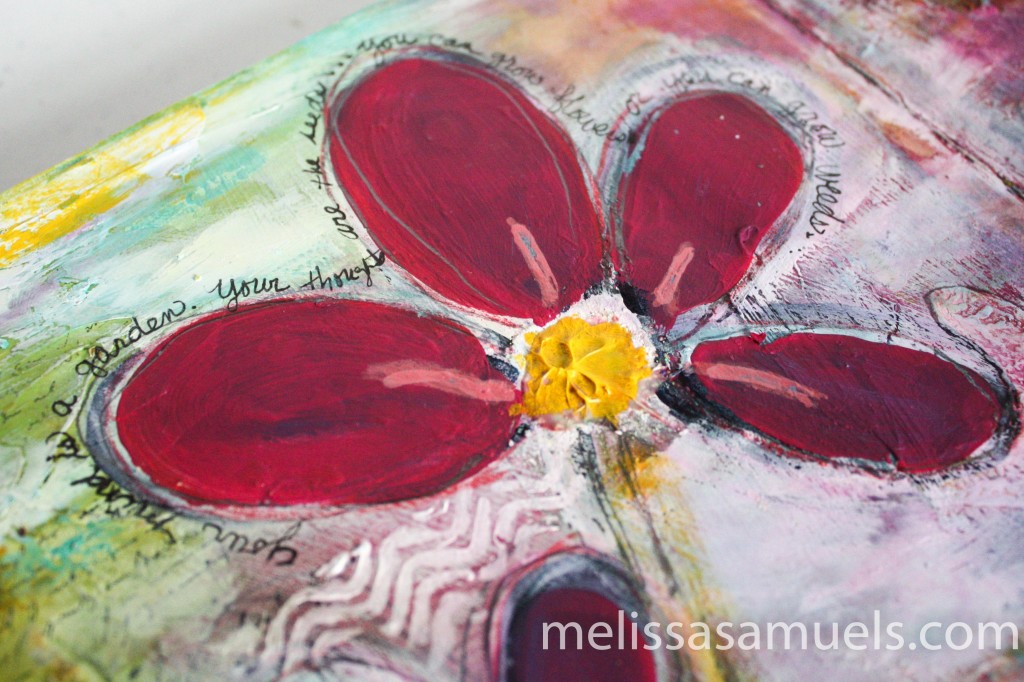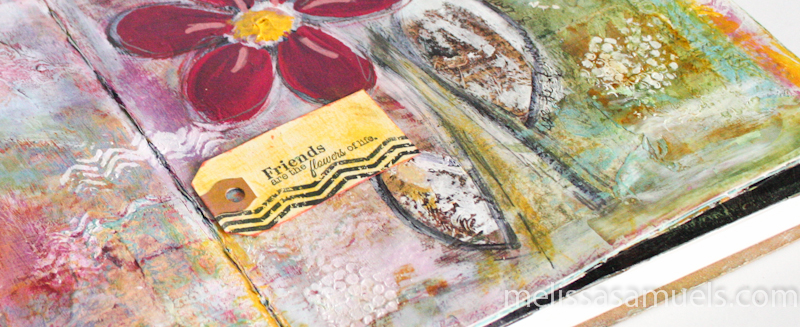 This page made me think of my dear friend, Carol Paige.  Last week we took a trip to Lewis Ginter Botanical Garden for the butterfly exhibit and lunch in the park.  Here are some pics of our lovely day.  I am sure it will inspire some great project down the road.