I thought I'd share another layout.  I made a cute little journaling pocket/envelope thingy…I'm not sure what to call it.  I love folding cards (and have taught MANY folding classes), so I thought it would be fun to incorporate a little folding into a layout.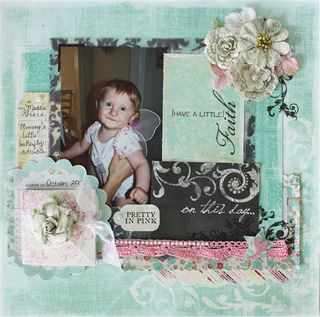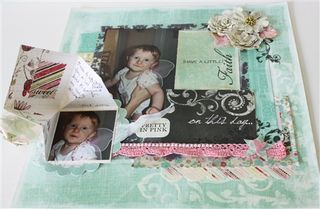 I just love this picture of Maddie when she was about 5 months old.  It was just before Halloween, and she had her fairy wings on-what a cutie!
On to other unrelated news…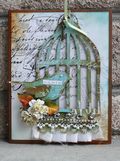 Yesterday was the best day ever!! 
My card, Freedom, Art, Love was in the Top 3 of the Two Peas Member Gallery all day, it made Craft Gossip, and  Hero Arts tweeted about it!! Wowzers!


Then, if that wasn't enough, my Halloween House, which was accepted into Basic Grey's Gallery and was featured the day before, won their "Collection Pack-a-Day Gallery Giveaway" on their Facebook Fan Page!  EEEEE!!!!!  That means I get to pick a collection of my choice as a prize!!!  Awesome!!!
Yes, it was good day indeedy!
And, on to even more unrelated news…
A few weeks ago we took a trip to Flippin-Seaman Apple Orchard (I swear I'm not making this stuff up!) in Tyro, Virginia.  The leaves were just starting to change, so the drive was beautiful, and the weather couldn't have been more perfect for picking apples. The girls had a fantastic time.  Chris was home from college, and she helped pick apples between texts (some things never change, lol).  They picked two giant bags of apples.  I'm not sure what we're going to do with that many apples, but it was fun!