Hey!  It has been crazy weather here in Virginia.  Yesterday we had heavy snow, sleet, freezing rain, and thundersnow (that's a little added bonus of lightning and thunder to go with the snow).  For all my friends in warmer climates, I know, you're jealous.  Since it was an indoors kind of day, I spent some time in the studio art journaling.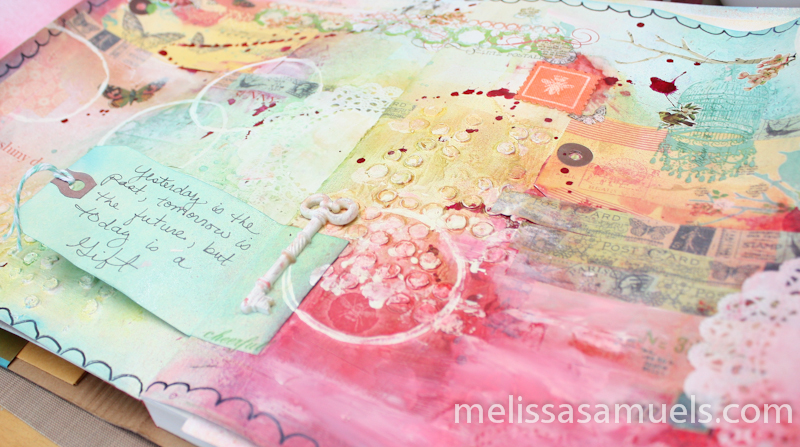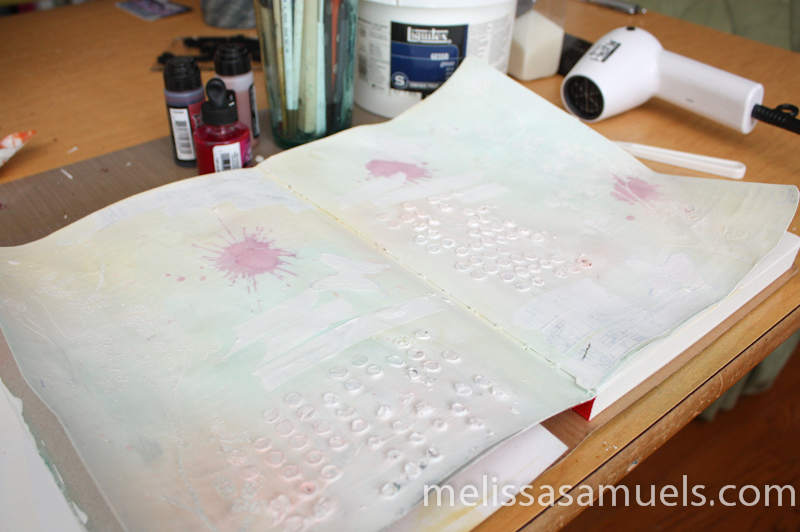 A few days earlier, I cracked open a Dylusions Creative Journal that I bought forever ago.  I have not art journaled in quite awhile, but it is one of my favorite things to do.  I started with some resist images using large foam stamps (some of which I made-see tutorials).  Then, I stamped a script background, glimmer misted, model pasted, taped…you name it.  I was so excited.  All the techniques I used to teach came flooding back.  Maybe too much flooding… the more I added, the less I liked it.  Ugghh…  I remembered the golden rule of art journaling, if you don't like it gesso it

  So, that is what I did.  I used the cheap-o kind, so one coat didn't completely cover it up, but I kinda liked it that way. I loved the texture and the little bit of color peeking through.  Now this, I thought, was the beginning of an art journaling page I could like.  So, from the ashes (or bucket of gesso) came this…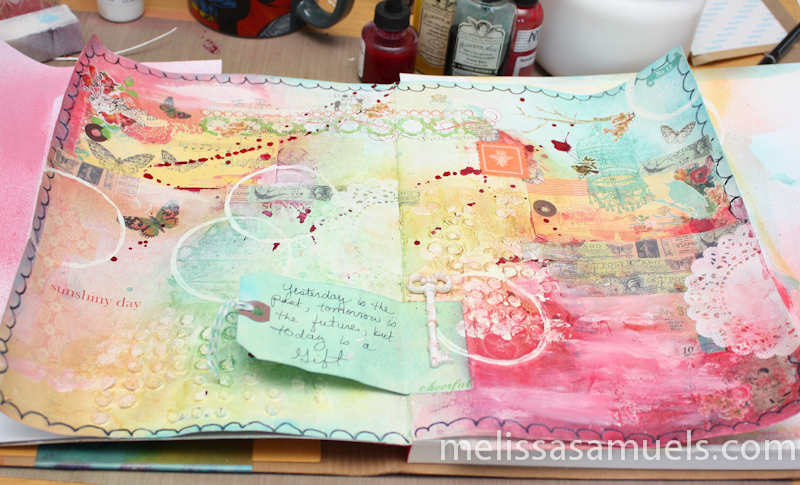 I haven't decided if I am finished yet, but so far I love the vibrant colors and texture.  I sprayed it with several shades of Glimmer Mist, added tags with gel medium, and used tons of rub-ons (the most highly underutilized papercrafting supply, in my opinion).  I then splattered India Ink, added canvas & washi tape, and used a little acrylic paint. I wrote one of my favorite quotes on a shipping tag, and glued it in along with a resin key.  Lily, my 6 year old, said the key was to unlock memories.  She is my little mini me for certain!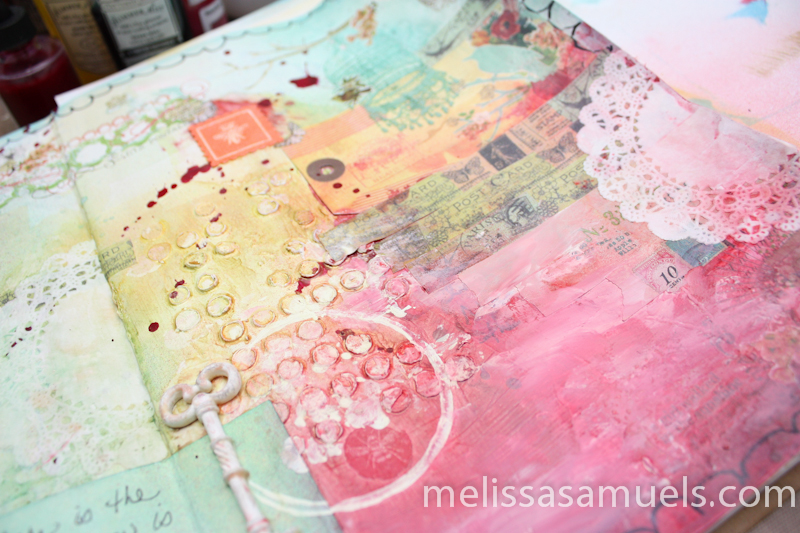 I am not sure you can really get a feel for all the texture from the pics.  To me art should make you want to touch it, and this page does.  That makes me happy!  I hope you like it, too.
Here are some early morning pictures, before the snow got really heavy yesterday.  It is very beautiful, but I am glad it is over.  Stay safe and warm! xx