Here is my March 2013 page for my Yearbook project of Maddie and Lily.  This was a fun day of dying eggs just before Easter.  Notice Maddie got a haircut, and has her tongue stuck out of her missing front tooth.  Oh, and let me just say if your face itches while you are dying something, resist the urge to scratch.  That is all I am going to say.
I am embarrassed to admit this was my first time trying washi tape.  I cannot keep it stocked in my store, so I knew it was popular.  Wow, it is my new favorite thing-LOVE it!  Now I know why you guys buy it!  Of course, now that I am hooked, all the pretty Prima ones are discontinued, bummer!  I am sure there will be more, right?!!!  The really awesome thing about it, besides it is just plain awesome, is it really looks nice and adds dimension without adding bulk to my book.  Because of the flap on the cover, keeping the book relatively thin was my big challenge.  You all know how I love to fill up my books.  Also, I love how you can tear it to get a messy look, or cut it for a neater, cleaner look.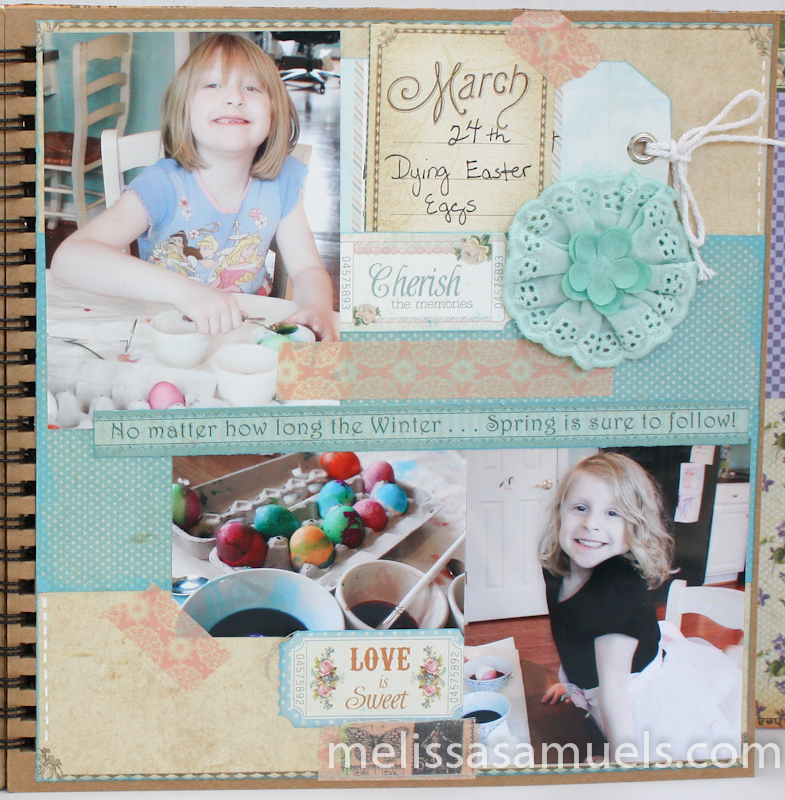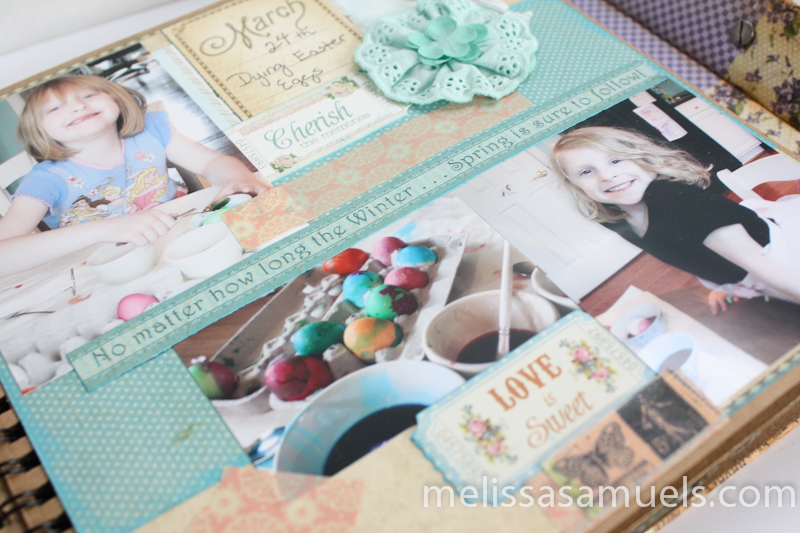 Here are the pages from previous posts, as I am posting a page every weekday.
*To see February's full post CLICK HERE
*To see January's full post CLICK HERE
*To see the full post of the front cover CLICK HERE
Be sure to come back on Monday for April!  Later gators!