Hey Everyone!!!  Today is the last day of my week of cards.  This has been great fun, and I have really enjoyed experimenting with different styles and mediums.  Thank you all for joining me.  I hope you have enjoyed it as much as I have.  xx
I came across a Crafty Secrets paper pad that I had bought for some altered art projects years ago.  It had the cutest little child in it.  I realized I had to make a card using it!   Here is the finished product.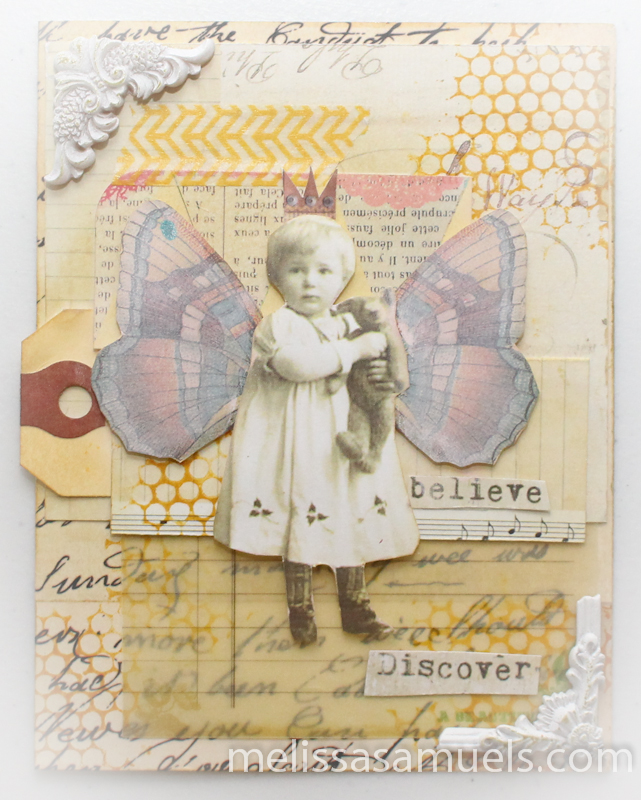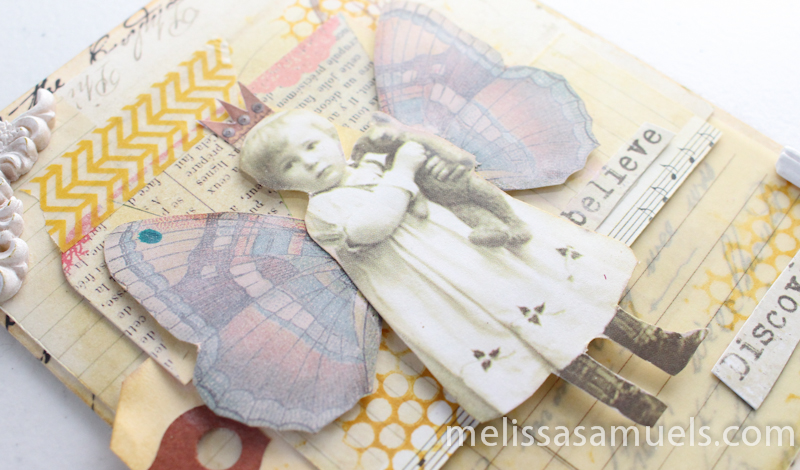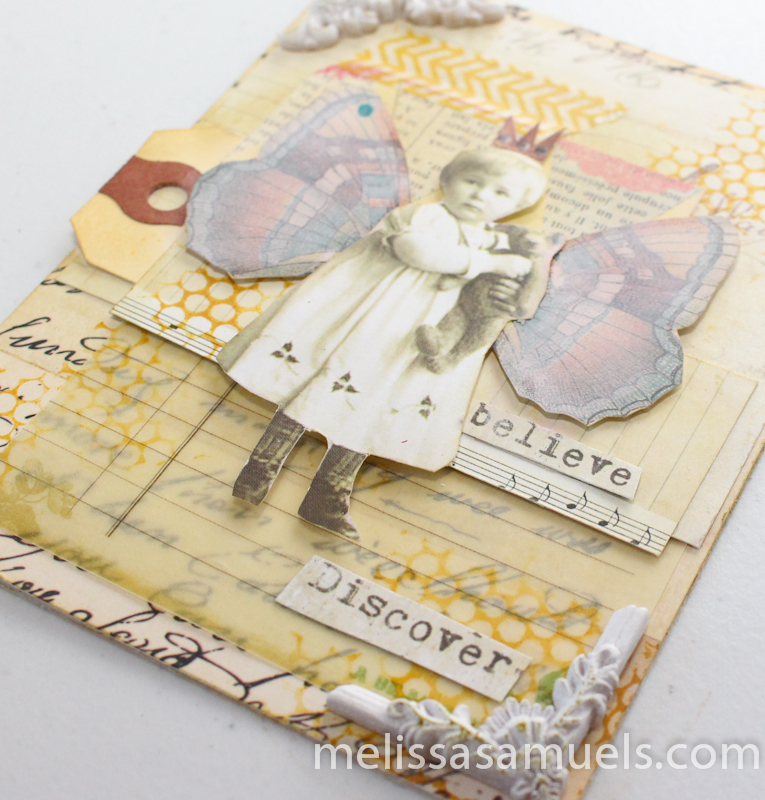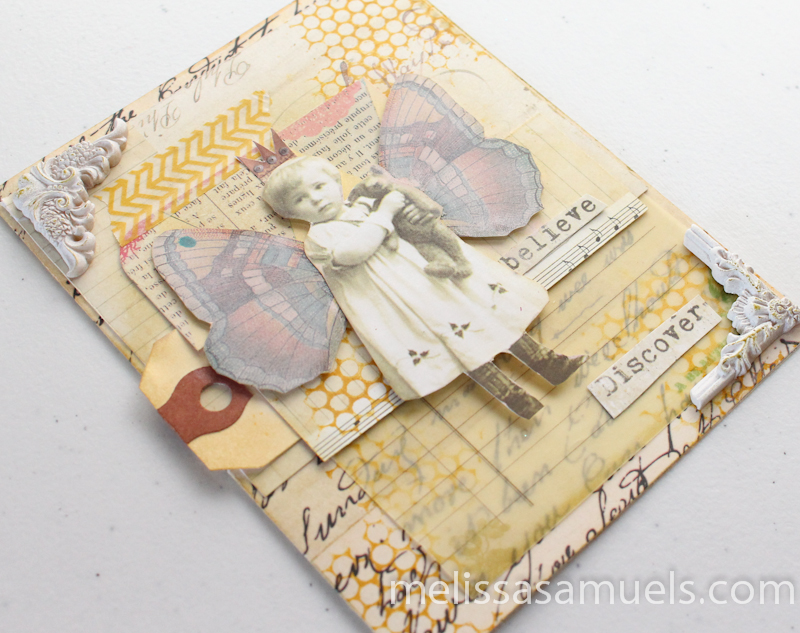 Be sure to come back next week because I have some art journaling to share with you, my favorite!!!
For anyone interested, we will have all of the Tim Holtz color of the month Pistachio products (distress pad, reinker, distress stain, paint, marker, and spray) in stock in the store Monday or Tuesday.  We have limited quantities, so check in the store next week, or email me at melissa@melissasamuels.com and I will put your name on one.
Have a lovely weekend!!