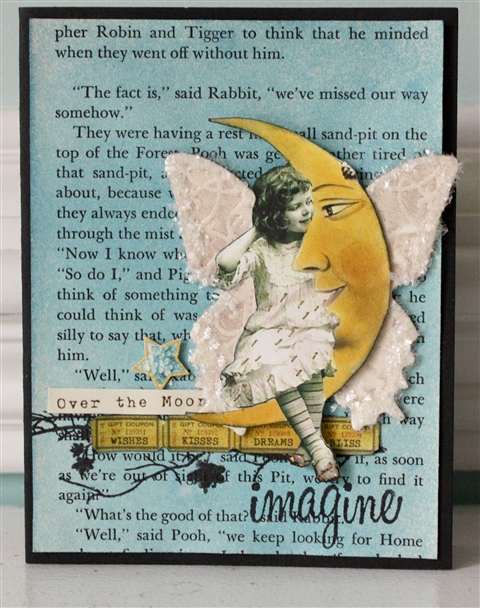 I made this card using old book text that I sprayed with Glimmer Mist.  The images are cutouts from Crafty Secrets.  The wings are Glimmer Misted with Old Lace, and glittered around the egdes with glitter snow.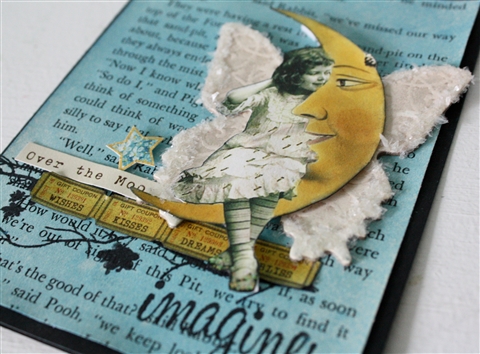 This card just makes me happy.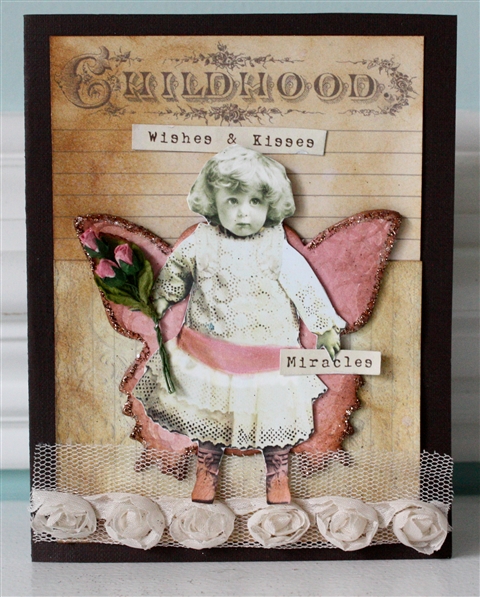 I like this card because the little girl reminds me of my little Lily (my miracle baby).  Again, the images are from Crafty Secrets.  I used Distress Ink-Vintage Photo on the background, and Glimmer Mist on the wings.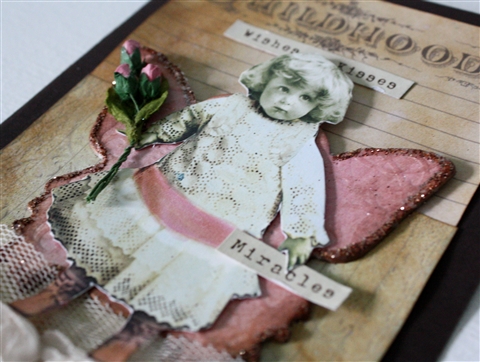 Hopefully, these cards will brighten your day, too!


Linked to: