Hi Everyone!  I am in the process of archiving my video classes from UStream.  I am converting them over to YouTube videos, to avoid the advertisements from UStream, and archiving them here on the blog under the "Videos" tab at the top of the page.  I hope this makes it easier to find more of my work here on the blog, and inspires you to create.
I taught these classes a few years ago in person and online, and kits were sold to accompany the classes.  Due to discontinued product, the kits are no long available, however the classes are chock-full of techniques and ideas I believe you will still enjoy.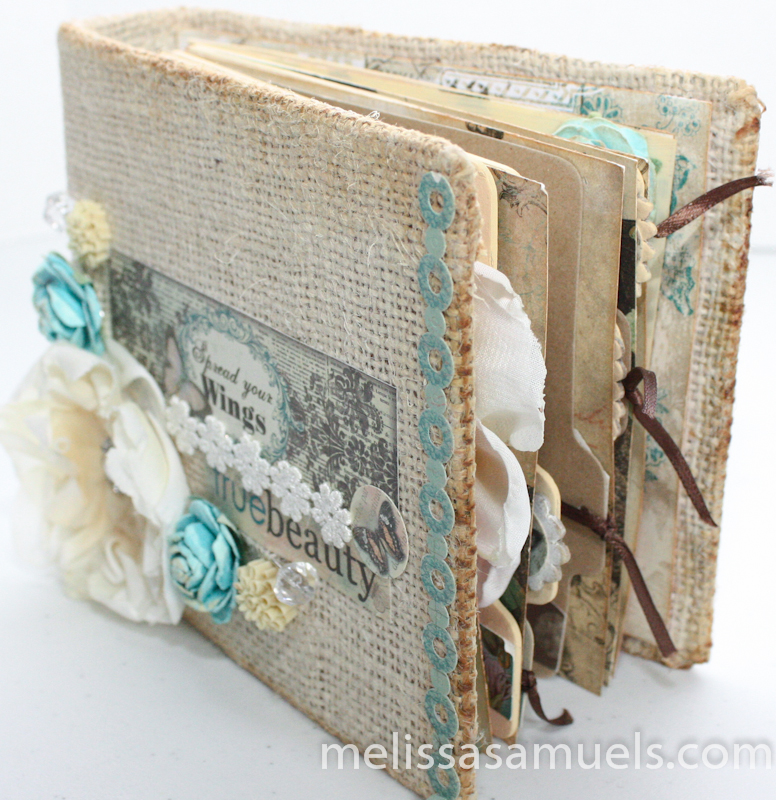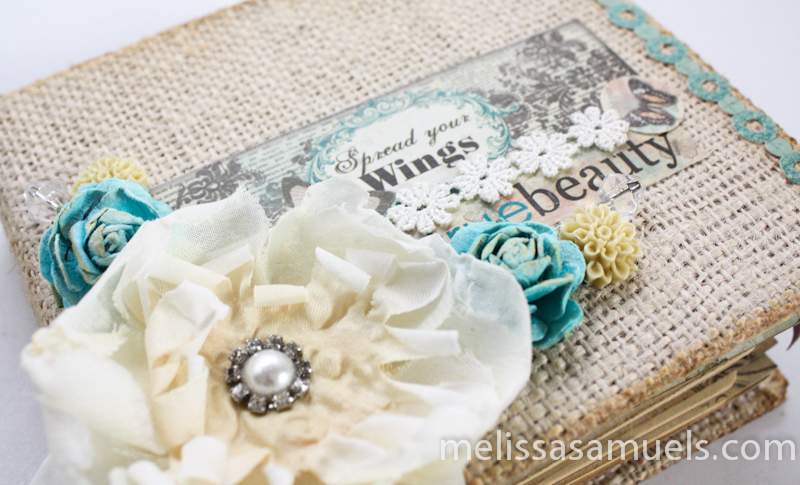 First up is the video of one of my favorite mini books.  I love the texture of the burlap, and the mixed cardstock and chipboard pages.
Remember, these classes were recorded live with real-time chat.  While I am teaching this project I am chatting with viewers and students.  Feel free to fast forward, or rewind.