It's Thursday, that means tutorial time!!  Today I'm going to show you how to make those cute little zipper trim flowers you've been seeing everywhere.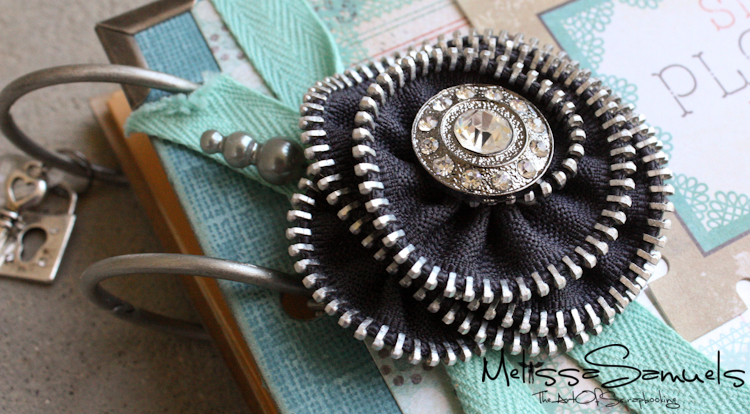 Start by threading a large needle.  I used book binding thread, but any thick thread will do (ie upholstery thread).  You'll need about 24" of zipper ribbon trim.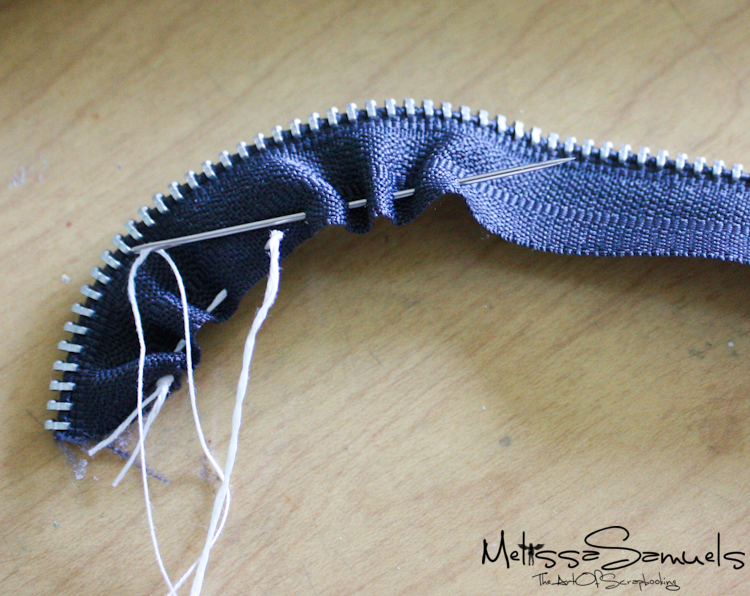 Make a running stitch along the trim edge of the ribbon.  It will naturally want to spiral up, that's what you want!  Once you've stitched the entire length of trim, adjust the tension of the thread to get the perfect looking spiraled flower.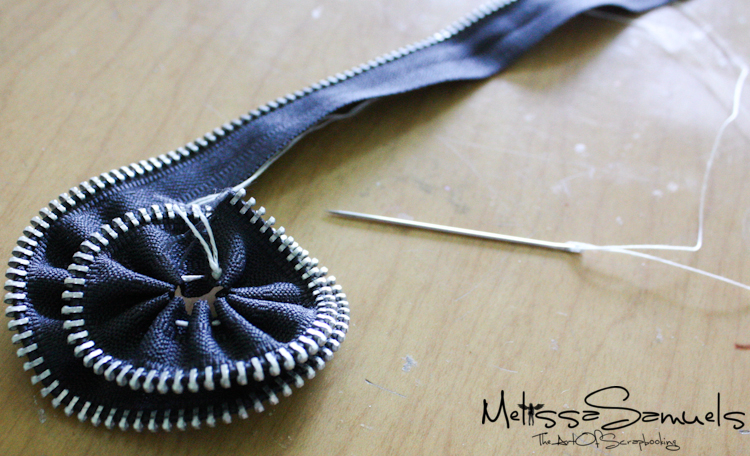 Once you are happy with it, flip it over and run several stitches in the back side of the flower to hold all of the layers together.  If you need a little Scor-tape or Fabri-Tac to hold some of the layers together, that's not a problem.  Then thread the needle up the center of the flower to sew the button on.  Done!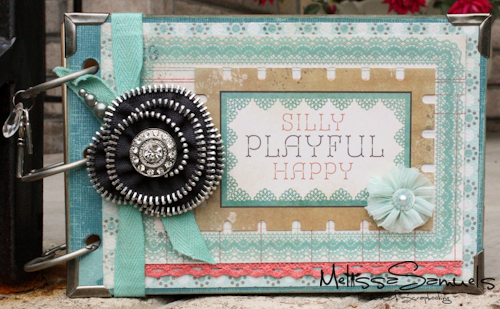 These little flowers are perfect for mini albums, layouts, and even cards!