Hey, hey!  It's Tutorial Thursday time!  I have the cutest little project to share with you today.  It's a KasierCraft Beyond the Page MDF Dress Form.  It's just he right amount of frilly and girlie.  It would make the perfect gift, if you could part with it.  After the fact, I thought it would also make a cute little Halloween decoration if you did it in blacks and orange!  The possibilities are many!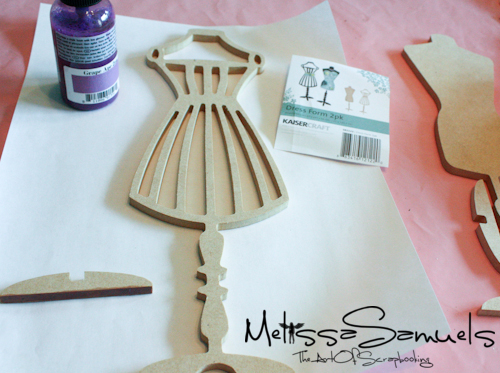 The dress forms come in packs of 2's, fyi. I'm using the one with the cutout body. 
To save on Glimmer Mist, I painted it on instead of spraying.  I used Chalkboard GM Grape Ape.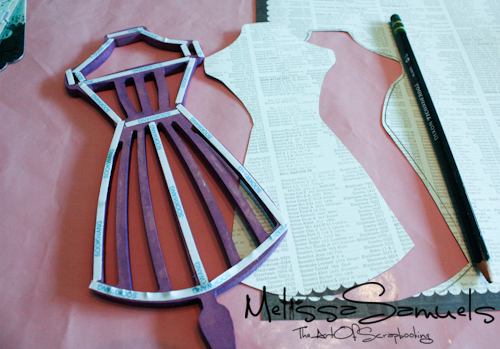 I traced the shape of the dress form onto Pink Paislee's Vintage Vogue paper, and cut out.  I applied 1/8" Scor-tape to the back of the dress form, and adhered the cutout to the dress form.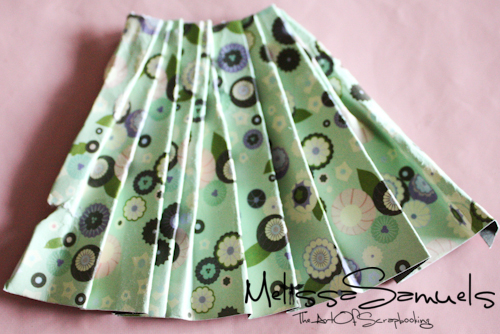 For the shirt, I misted a strip of paper to make it pliable an easy to pleat.  I used water in a Mini Mister bottle, but Perfect Pearls Mist would have rocked!  I then pleated the paper in to the shape of a shirt.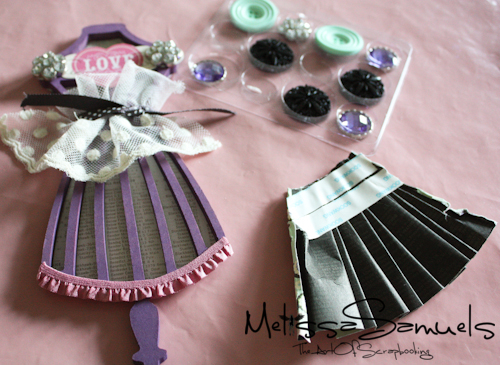 I decorated with Vintage Vogue Buttons and Miscellany Paper Tags Ephemera, Webster's lace, and Maya Road Ruffle Trim.  I Scor-taped the shirt in place.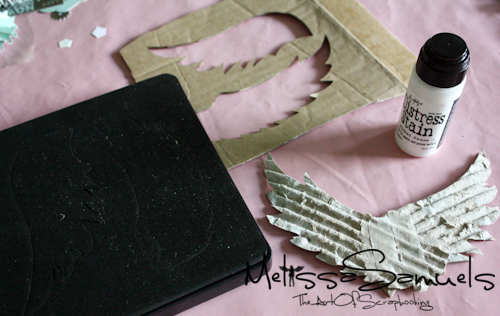 I cut a set of Sizzix Wings out of cardboard, gave them a little rub of Picket Fence Distress Stain, and Scor-taped them to the back of the dress form.
Don't forget to check out my online store for all of the products used here http://www.melissasamuels.net/.