Today I made a little Valentine card using My Mind's Eye Love Me 12×12 kit pack…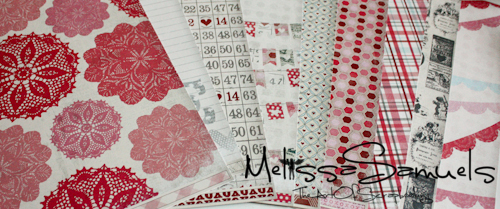 and my new favorite tool, Prima Comfort Craft Distressing Tool…
This tool is so awesome because it has a fine & rough rasp surface, metal distressing brush, edge scraper and bone folder!!!  AWESOME!!!!!  Okay, sorry….I'm a little excited….back to the tutorial…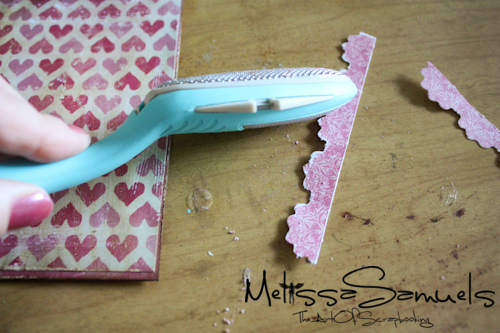 I cut out my pieces for my card from the paper, and popped out some of the diecuts from the accessory sheet that came in the pack.  I used the rasp to file down the edges where the paper was perforated, and used the fine sander on top of the tool to rough up the entire surface of the paper.  Love the look of this!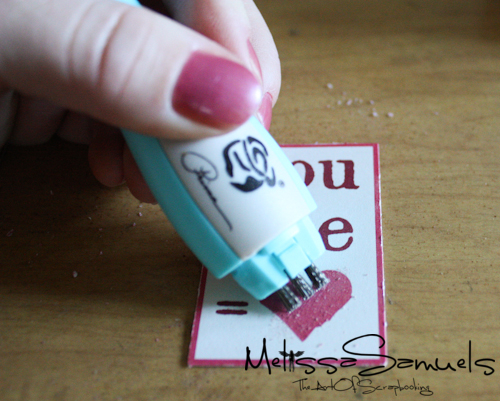 I used the brush on the tip of the tool (hidden in the cap) to do detail distressing of the heart.  I then inked everything with Antique Linen Distress Ink.


For those of you who are bow-challenged (there's no shame in that!!) you're going to love this!   I cut 2 pieces of ribbon (Maya Road Signature Ribbon Pack Red), tied them in a knot, and adhered it to the card with 1/8" Scor-tape.  Trim your edges, and instant faux bow!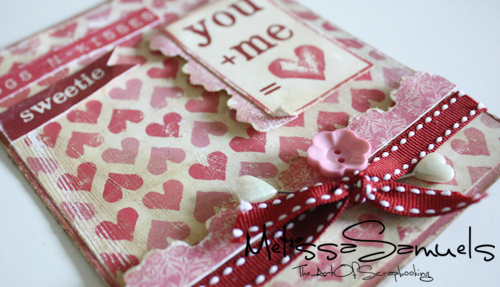 I added some Maya Road Heart Trinket Pins for embellishment, and done!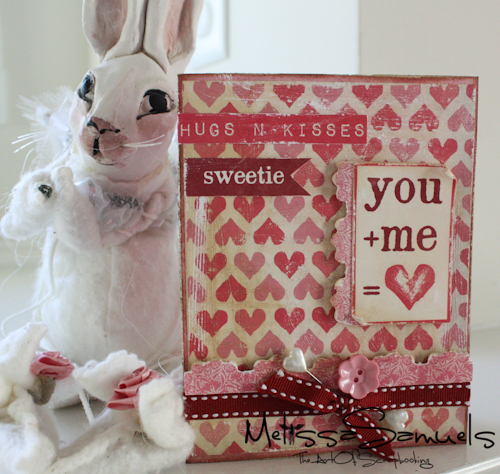 ———————————————————————————
In store news…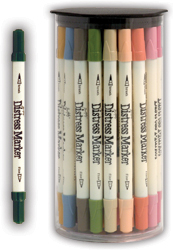 We are taking PRE-ORDERS for the Ranger Tim Holtz Distress Marker Canister Set of 37!  If you would like to reserve yours click here.  Pre-orders save 10%!!!!  They are expected to ship sometime in February.
———————————————————————————
If you missed my 2012 Calendar Class yesterday on UStream, here is the recording.  For some unknown reason, the show recorded in 2 videos.
Part 1
Part 2