Hey, Everyone!!  Today I want to share a little tip with you.  As you may know, distress ink is one of my all-time favorite things!  I can't help but use it on most everything I make.  I love the vintage, distressed look that it creates, and there are so many yummy colors to pick from.  A pad of ink will last a REALLY long time, but occasionally, they do have to be reinked.  Here's the proper way to reink a distress ink pad: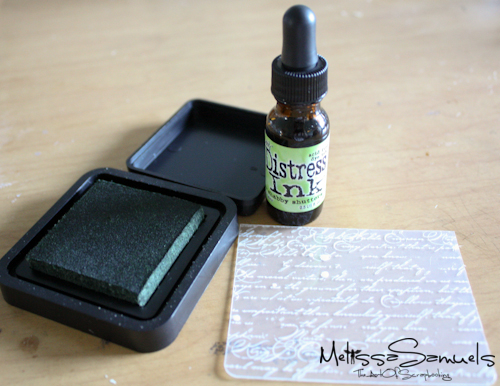 You'll start with a dry distress ink pad, a bottle of reinker, and a piece of rigid plastic.  For the plastic you could use an old credit card, or I'm using the packing from a pack of Prima flowers.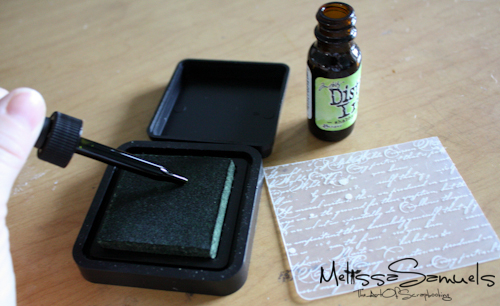 1, and only 1, dropper full =1 distress ink pad refill.  You don't need to put more than 1 dropper full on the pad.  This means there are several refills in the bottle.  We like that!  Put your dropper of ink on your pad.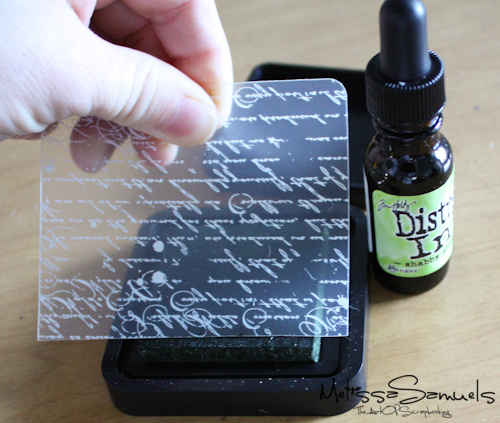 Use your piece of plastic to smooth/even out the ink.  This will help get the ink down into the pad in a nice even layer. 
See how easy that was?!?
———————————————————————————————————————-
Here's a sneak peek of my next UStream and Glen Allen Cultural Arts Center workshop.  And, yes, distress ink is involved:))  Be sure to come back tomorrow to see the finished project, and get info on how to purchase the Ustream kit or a in person workshop seat.