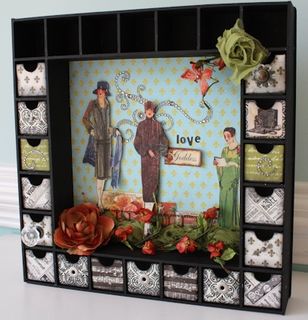 I started assembling and painting this project
last night, and ending up working on it the entire day today.  It was a
lot of work, and it's actually still not finished, but it's coming
together nicely.  I love the little drawers, despite that fact that
there are 24 of them I had to cover in paper!  I haven't done the top
row yet, but my plan is to spell out my name.  I'll let you know if I
finish it in this lifetime:)
Now to start all of the housework
that has been waiting for two days!