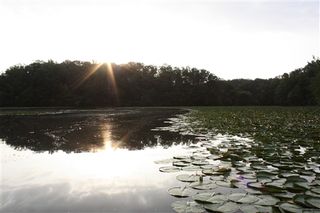 I have this wonderful memory from about 14 years ago of going out on the neighbor's pond with my hubby one Sunday morning.  He fished while I took in all the sights and sounds of the early morning as we drank our coffee.  There's nothing I love more than the feeling of the cool damp morning air, and the sounds of croaking frogs and chirping birds waking up to a new sunrise.  One of the attractions of moving to Richmond is we live minutes from one of the most beautiful state parks in Virginia.  We decided it was high time, since we've lived here for over 5 years, to try out the lake that's essentially in our backyard.  Even though it's a different location, the experience was every bit as relaxing and peaceful as I remember.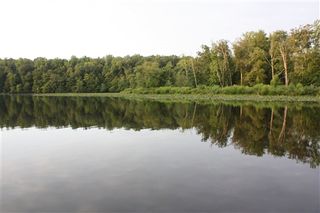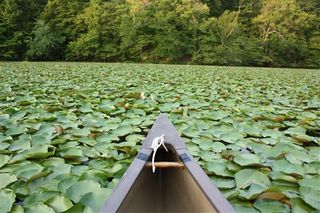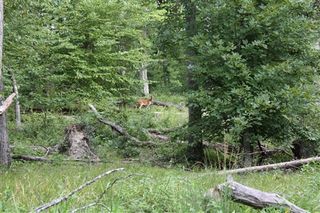 Spotted by the deer on the bank.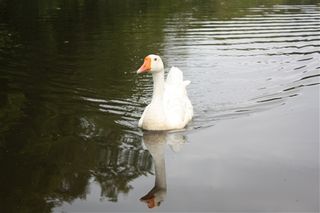 A giant duck we named Huey.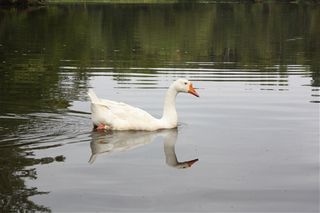 Huey gave us a guided tour of the entire lake!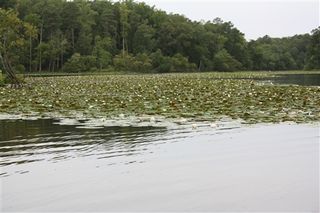 Water lilies as far as the eye can see.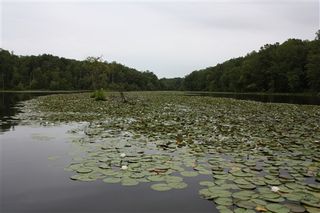 They were still closed when we got to the lake, but gave us a spectacular show by the time we left.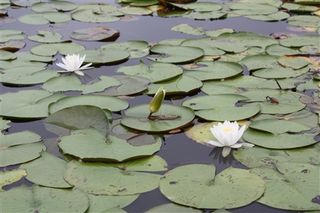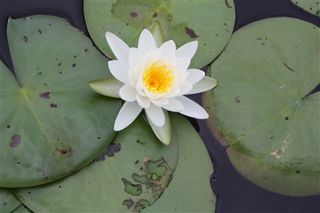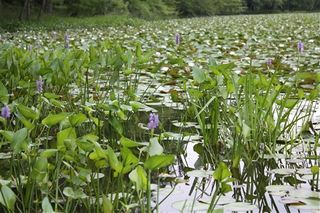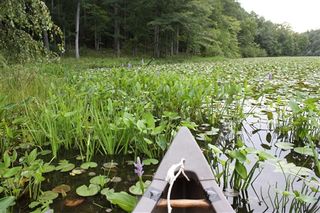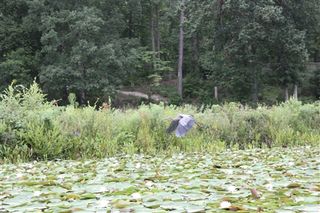 A normal looking blue heron that we didn't name.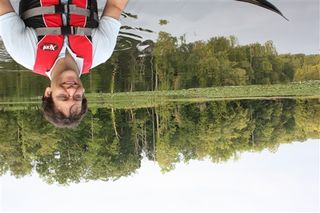 Hubby was sitting behind me, so it was easier to get a pic by holding the camera behind my head…upside down.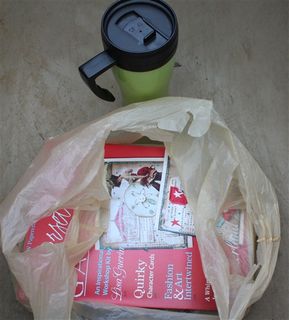 Two things I can't leave home without.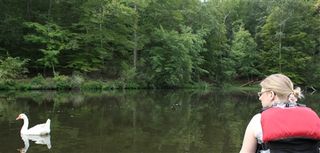 More of our guided tour…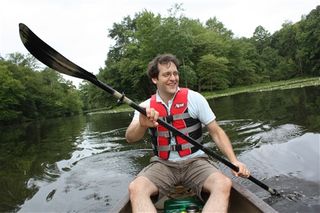 Right-side up Bob.