Hi Everyone!  Today, I'm featuring another workshop that I will be teaching on my UStream channel in January!  The show is free for everyone, but you have the option of buying  the kit in my shop so you can play along.  The kit contains the materials for the project and written instructions.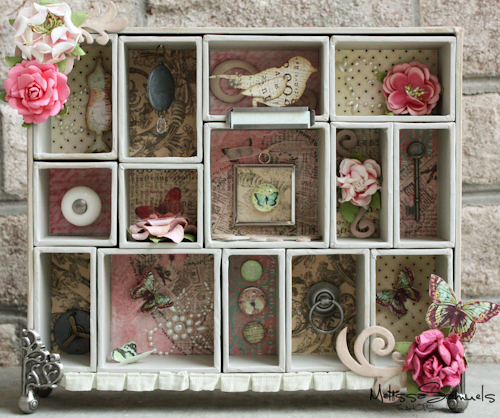 Shabby Chic Configurations
Create a work of art using Tim Holtz Configurations, shabby chic style!  It's filled with little trinket boxes that are decorated with flowers, hardware, pebbles, and pearls.  We'll break out the Mod Podge, and have a girls' night crafting!
**Monday, January 24th 9pm (EST) on my UStream Channel ONLY (click here to buy now)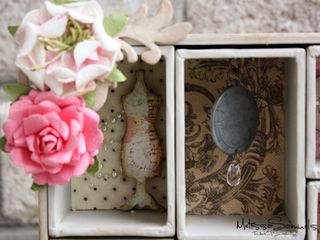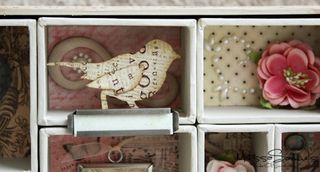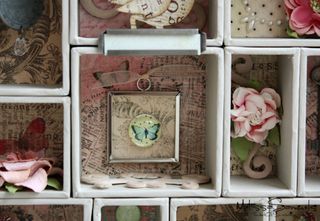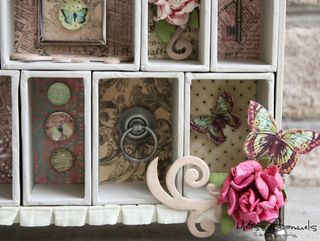 Kit Contains: 
Tim Holtz Configurations 8 3/4" x 10 3/4," Tim Hotlz Foundations (4 pcs.), 8 tacks (for foundations), Pack Prima Flowers (6 pcs.), 7 Gypsies Clock Faces (2 pcs.), Pack of Pearl Flourish, Knob (varies by kit), Knocker, Library Label, Metal Key, Memory Frame (Chrome), Chipboard Shapes (5 pcs.), Pack Butterfly Pebbles (8 pcs.), Pleated Ribbon-Cream, Sheer Ribbon, 4 Sheets of 12×12 Prima Flights of Fancy Paper.
    Order your kit from now until December 31st and receive a 10% discount. 


Don't forget to check out yesterday's post about my winter mini album I'll be teaching in January on UStream, and at the Glen Allen Cultural Arts Center.
————————————————————————————————————————
And…
My friend Christy came over today, and brought her beautiful tags with her.   They were so pretty, I thought I'd share them with you.  If you're wrapping Christmas gifts, maybe Christy will inspire you to make a personalized tag for it.