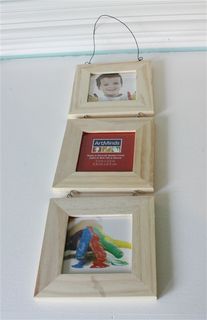 I was so excited when I found this photo frame on clearance for $3.49!  It has three frames for photos, which means it's perfect since I have three girls!  I know you're probably thinking what I was when I was in the store, "$3.49 is all it's worth, it should be on clearance."  Well, I had to use my imagination.  I remembered the golden rule, everything is pretty with Prima flowers on it. 
Here's what I did.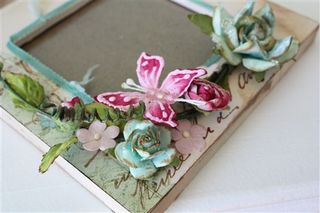 A coat of gesso and acrylic paint, and it was the perfect canvas.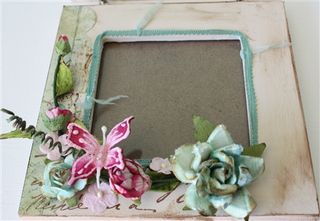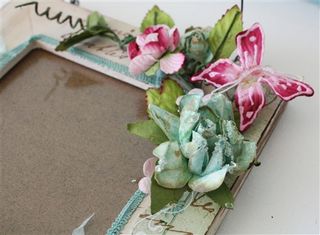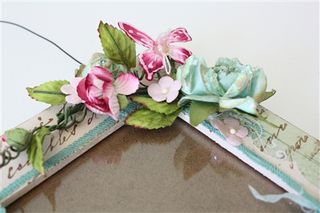 Some stamping, a touch of Prima flowers, and rub-ons transformed it into something pretty.