Hey guys!  I was playing around with the new Pink Paislee Mistables, and I thought I would share how I made a flower embellishment using the scallop muslin ribbon.  You know I'm not big on sewing, so I did it using, my favorite, Scor-Tape.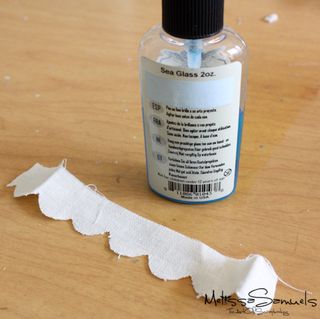 Mist your scallop ribbon with Glimmer Mist.

Add a small piece of Scor-tape (1/2" ) between each scallop.   Then fold/pinch the ribbon between each scallop (as to fold the Scor-Tape in half on itself).  
Put a decorative brad  through the center, and you have a cut little flower embellishment.  Here's a set of cards I made using my little flower, and My Mind's Eye Lost & Found Two Breeze 6×6 paper pad, layered stickers, and decorative brads.  Love that collection!