Sometimes when you're scrapping, cardmaking, or creating art and you feel frustrated
because you've put too much pressure on yourself to create the next big
masterpiece, take a step back, take a deep breathe, and remember that
it's all about having fun.  There's no right or wrong way to do it, but
rather just do it!  Love the process.  Love yourself!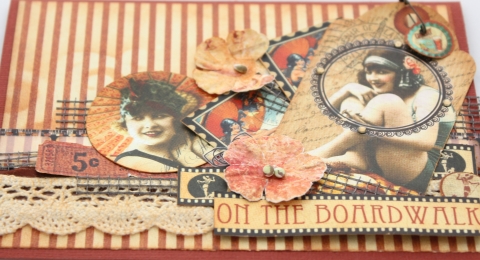 I decided no rules, no masterpiece, just fun!