Hey Guys!  Today I wanted to give you a peek inside of my art journal and show you how marvelous monochromatic, with a tiny pop of color, can be.  I created this page using ephemera and scrap papers in different shades of antique linen, then added robin's egg blue flowers for a pop of color.  This is a great technique for scrapbook pages, cards, and minis.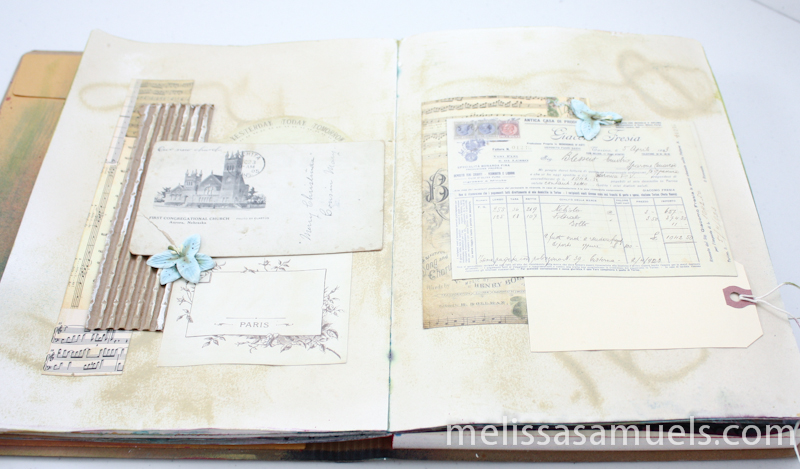 Wanting to do a little something extra to the base of the page, but sticking with the monochromatic theme, I added a little interest to the base page using Glimmer Mist and Distress Ink as shown below.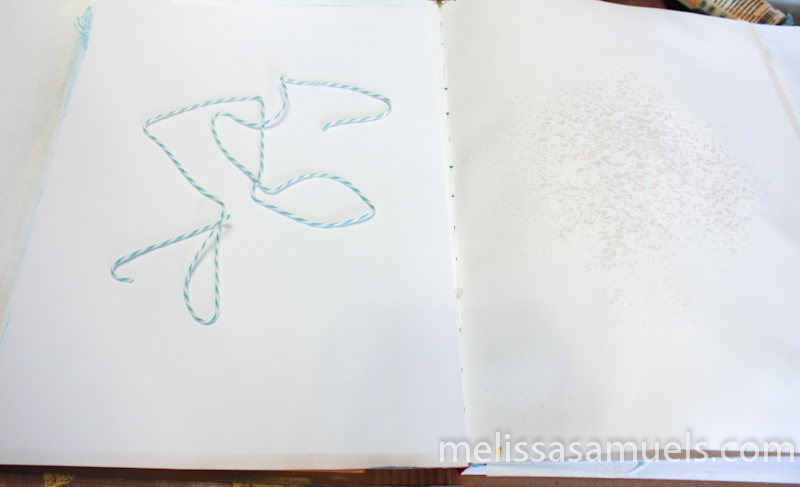 I sprayed the page with Crocheted Doily Glimmer Mist, a very sheer neutral color, to lightly dampen the page.  I then lifted the page and added a piece of twine under the page, rearranging in different shapes.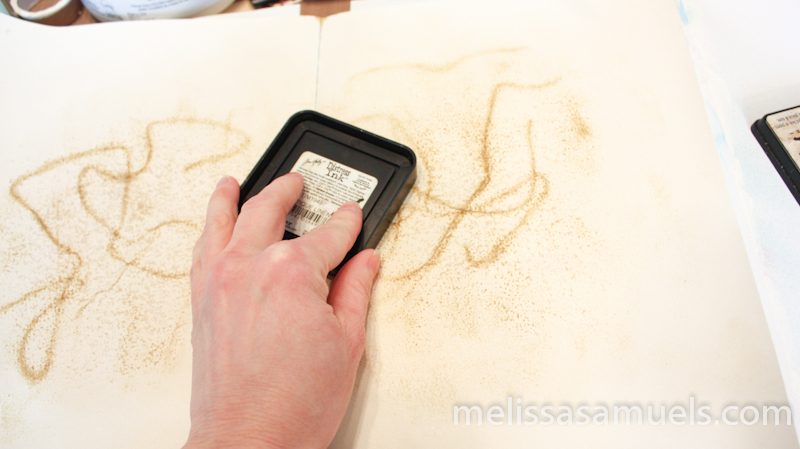 I flipped the page back, and ran an Antique Linen Distress Ink pad over the dampened page to create this really neat effect of the twine showing through.  Once dried, the ink had a very soft, watercolor effect. This created a wonderful base for my page.  I just built up layers of paper from here.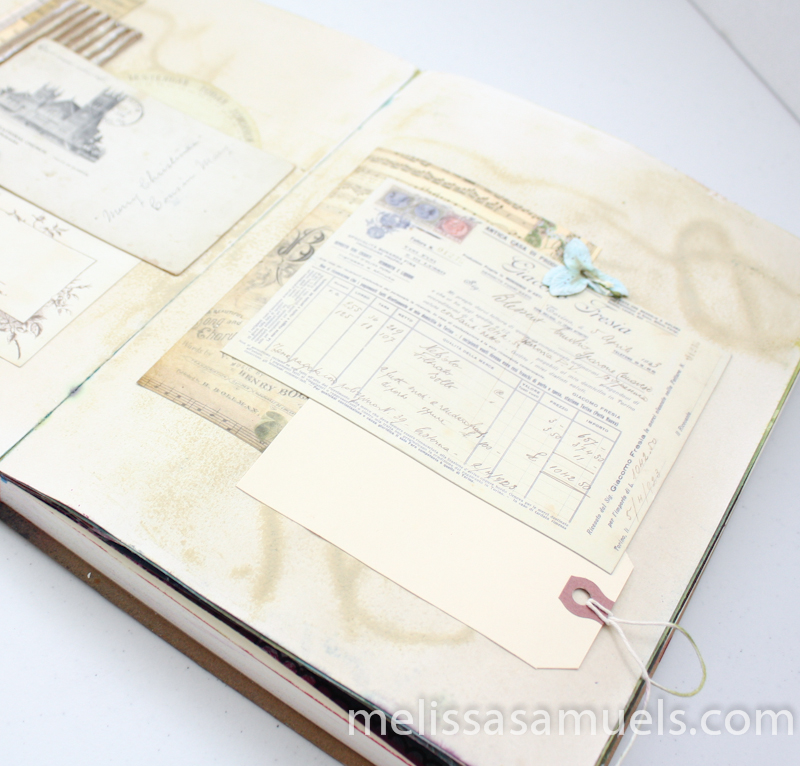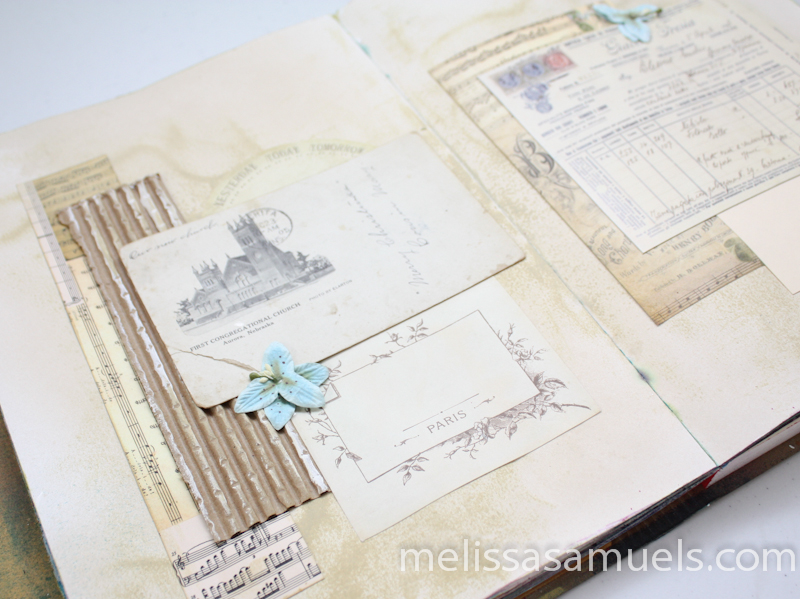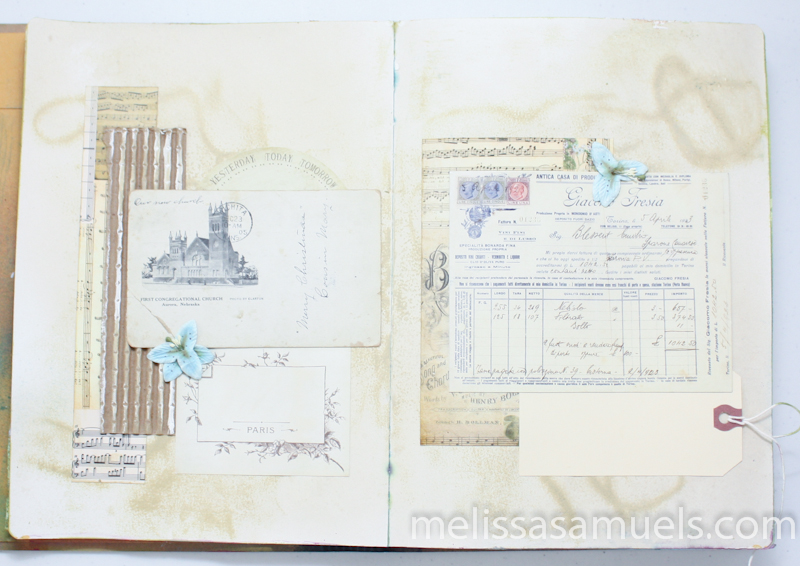 I just love the vintage look of this page.  Sticking with shades of the same color really made that little bit of blue from the flowers pop off the page.  If you wanted a more contemporary look, you could try the same technique but using different colors such as multiple shades of yellow, aqua, or pink, then adding a complimentary pop of color.   I hope you will give this easy technique a try.