Hey Everyone!  After I finished the canvas from my last post, I made a little tag with the leftover acrylic paints and my yummy Tropical Gelatos (they look and sound like they should be edible!).  It was fun to do a quick mini project.  Honestly, a lot of what I make is from whatever happens to be on my desk.  Whether it is leftovers or something that I pulled out for a particular project but never used, often my creativity starts with whatever is in front of me.  Hopefully, I am not alone.
It was pretty simple to make.  I painted the tag, then stamped it with a script stamp.  I used a thick piece of scrap paper to make the white lines by dipping it into gesso, and "stamping" it onto the tag in both directions.  Also, I made the white circles with an unsharpened pencil dipped in gesso, then outlined them with pencil (a sharpened one, lol).  I stamped the honeycomb image with Prima's Finnabair Honeycomb mini acrylic stamp in Dandelion Archival Ink.  The butterfly, bird, and words are from Prima's Lyric 12×12 paper pad.  I added the Graphic 45 metal key to the butterfly, and done!  Super simple!  I love how bright and cheerful it is.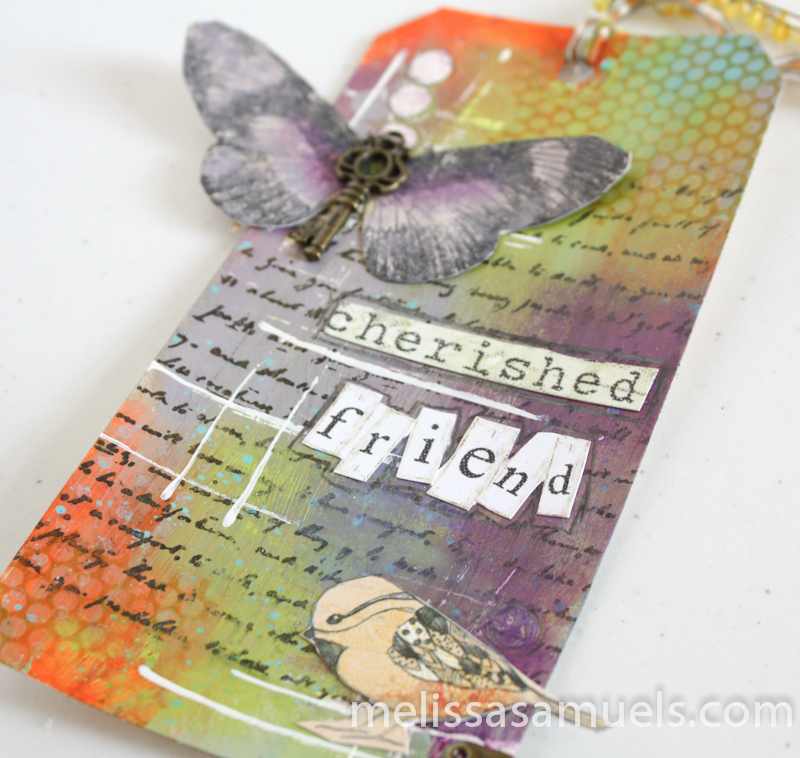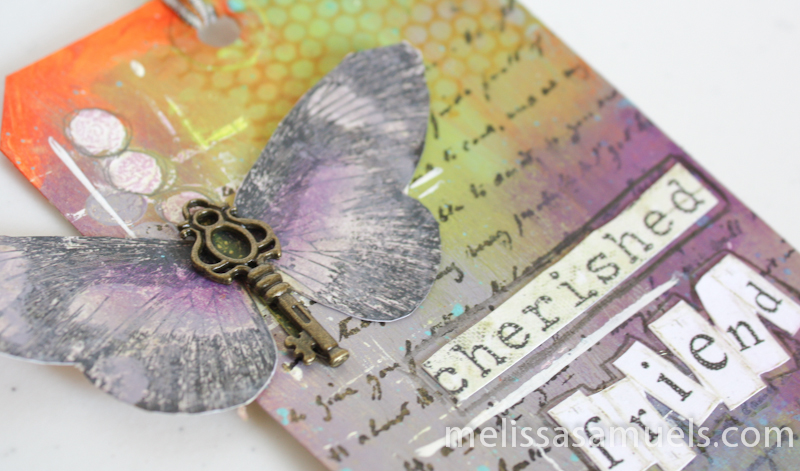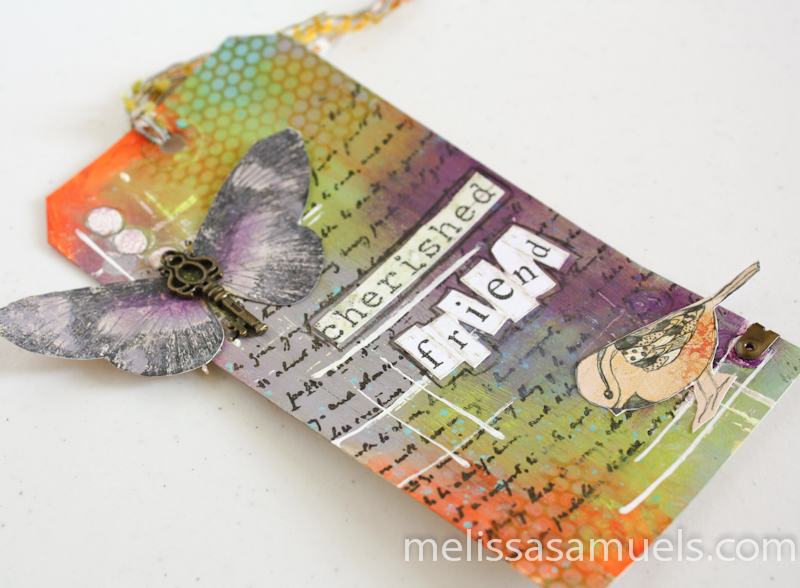 On a personal note, I hope you all are having a wonderful summer!  Last week we took a peaceful family vacation in the mountains.  I brought the girls' journals I told you about recently.  They had a blast.  I will be sharing more about our trip in the weeks to come.  In the meantime, we are now on to swimming lessons again this summer.  Last year was a bit of a fiasco.  I made the mistake of buying Groupon lessons, and the instruction was, let's say, less than stellar.  This year we picked a wonderful facility, and the girls have already learned so much more in 3 lessons than they did in 2 weeks last year.  And, best of all, they are having fun learning!