Hi Everyone!  I am so excited to be getting back into art journaling.  It is one of my favorite things to do because it is so relaxing, and there are no rules-just play and have fun.  When digging through the drawers in the studio, I found a blank book I had made quite a while back using the Zutter.  I thought it would make the perfect art journal.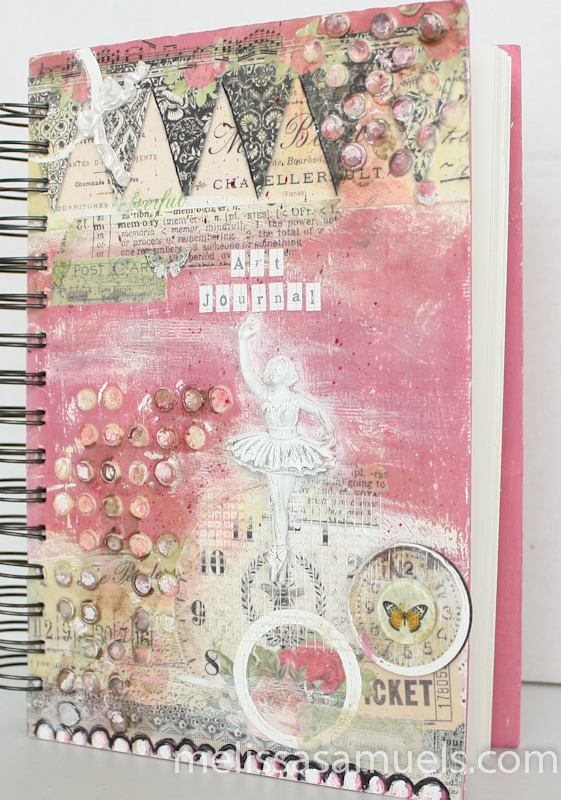 Let me give you the rundown on what I did.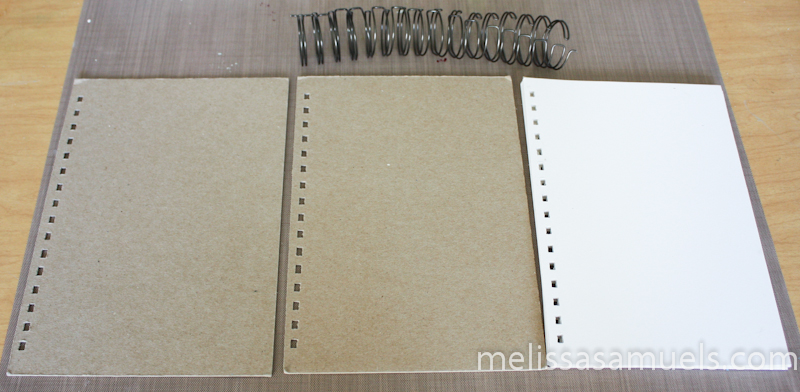 I had premade the book by cutting naked chipboard and bristol paper (the perfect substrate for art journaling) to size, then spiral binding it together with the Zutter.  Since the book was already made, I took the binding apart so that I could decorate the covers.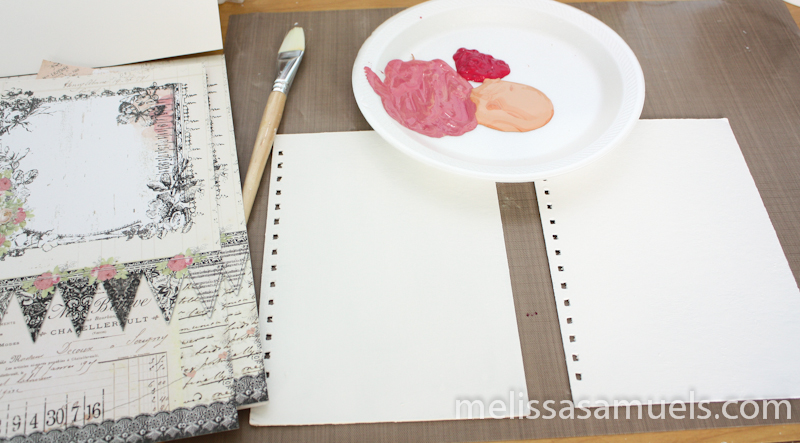 I used gesso to prime the covers.  After picking the paper I wanted to use, Prima Lyric, I mixed acrylic craft paint to match the pinkish color in the paper.  It is really difficult to get a bottle of paint the exact color that you need when matching up paper, so don't be afraid to play around with mixing paint.  You will be surprised at how easy it is.  If you don't get the desired results the first go, try, try again-craft paint is cheap.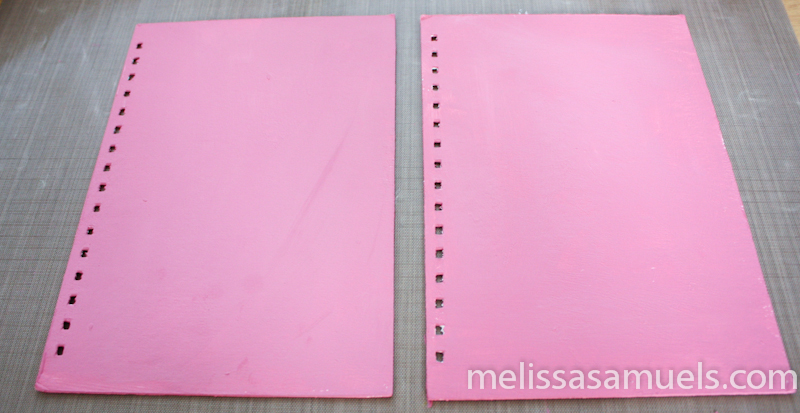 After painting the covers with two coats of acrylic paint, I let it dry thoroughly.  Because I am the  impatient kind, I use a hairdryer (or heat gun) to speed things along.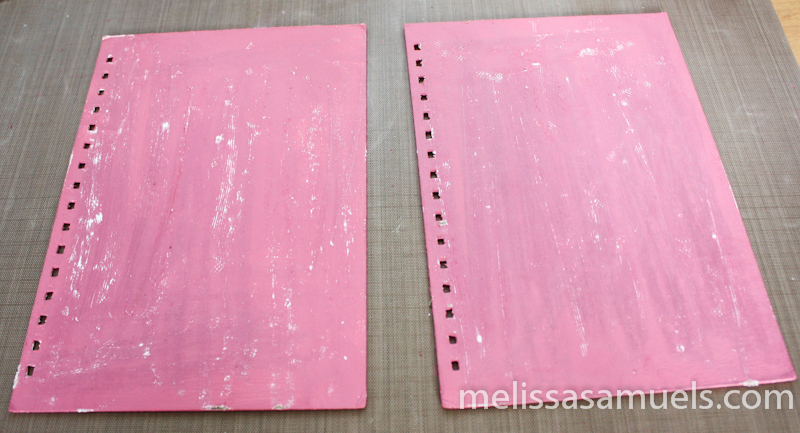 I used a distressing tool to sand the cover to add texture and give the covers a worn look.  If you do not have a distressing tool you could use sand paper (play around with different grits) and/or a wire brush.  Even steel wool or one of those pots and pans scrubby things would be fun to play around with.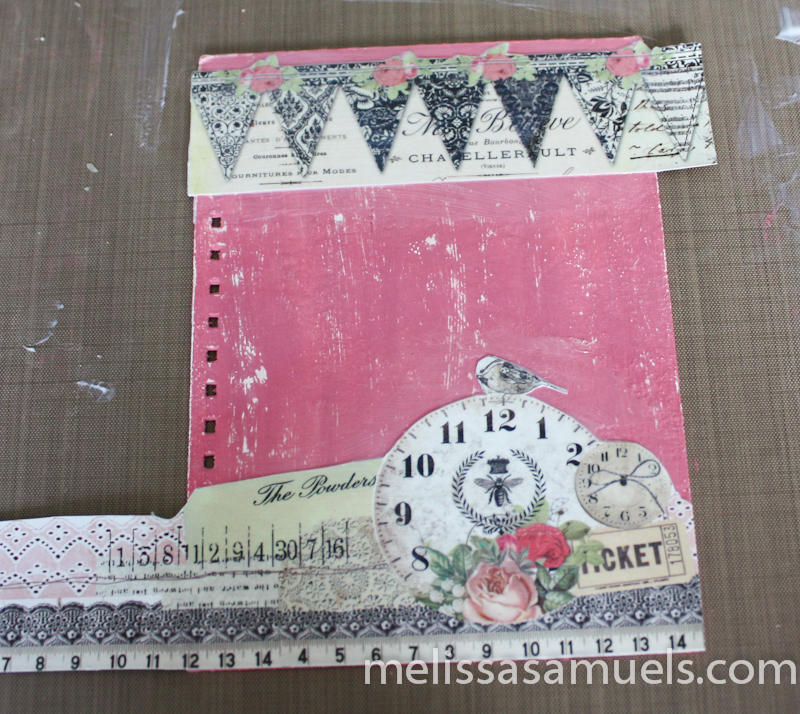 I used Golden Gel Medium (matte) to collage the paper to the front of the book.  Once dried, I cleaned up the edges with a craft knife.  This is where my attention span for photography began to wane.  I was so "in the zone" creating, that I didn't take more stages photos, sorry!  But, it was pretty simple from here.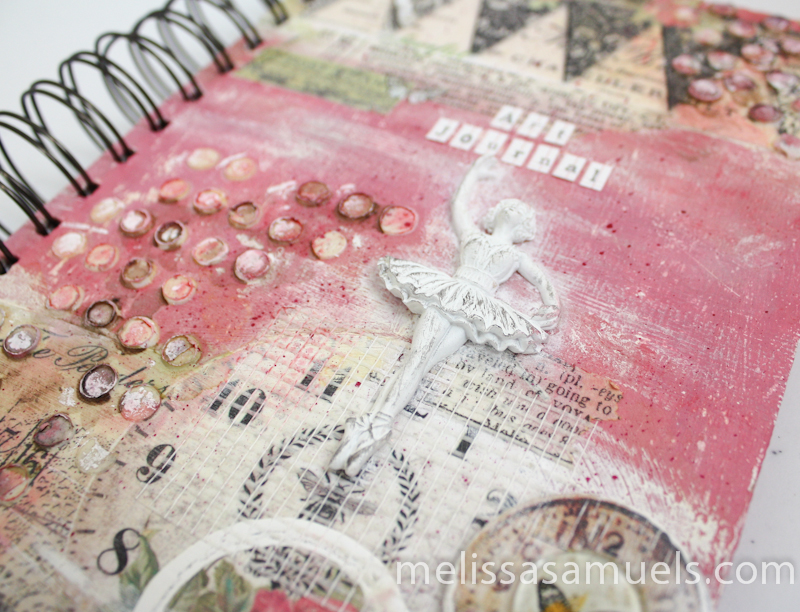 I used white acrylic paint and tissue tape to soften the edges between the book cover and the collaged paper.   I added a gorgeous little Prima resin ballerina and wooden clock with Gel Medium.  I made little white circles using white acrylic paint and an empty washi tape roll (like a stamp).  Tiny alphas created a cute title, Art Journal, in the middle of the page.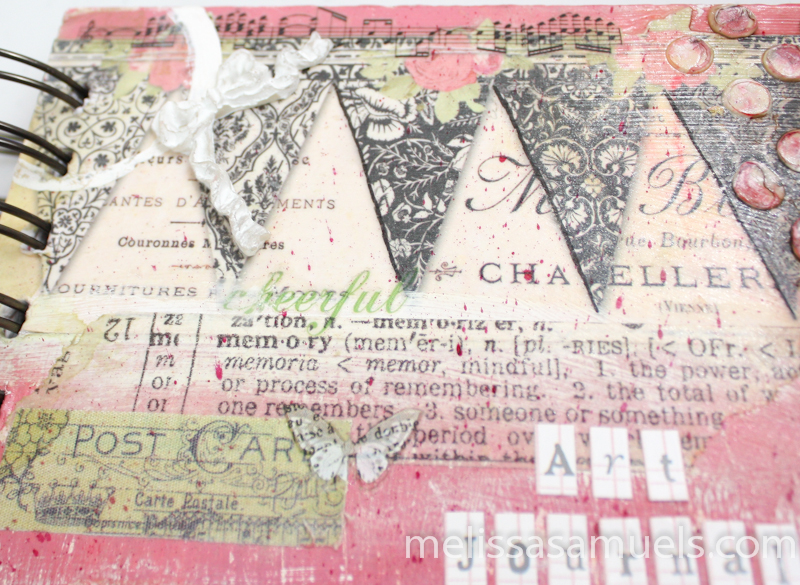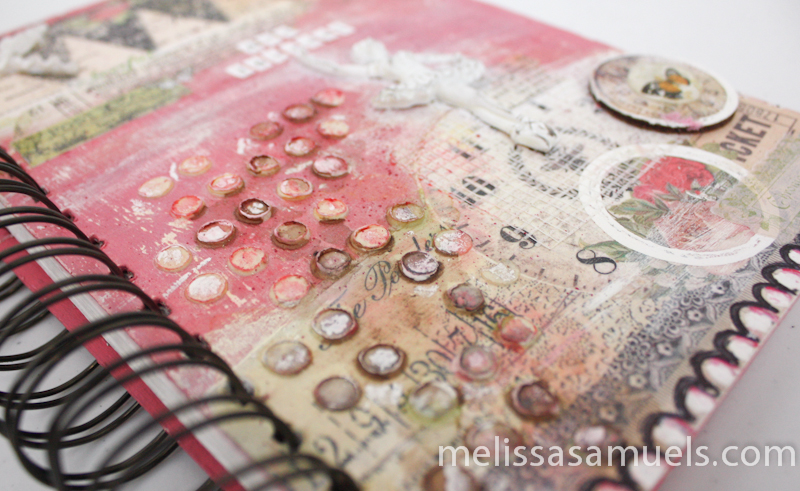 I used modeling paste and a circle stencil to create texture, then painted Glimmer Mist on and between the circles.  Using a brush to paint Glimmer Mist gives great control over where you want the glimmer to go.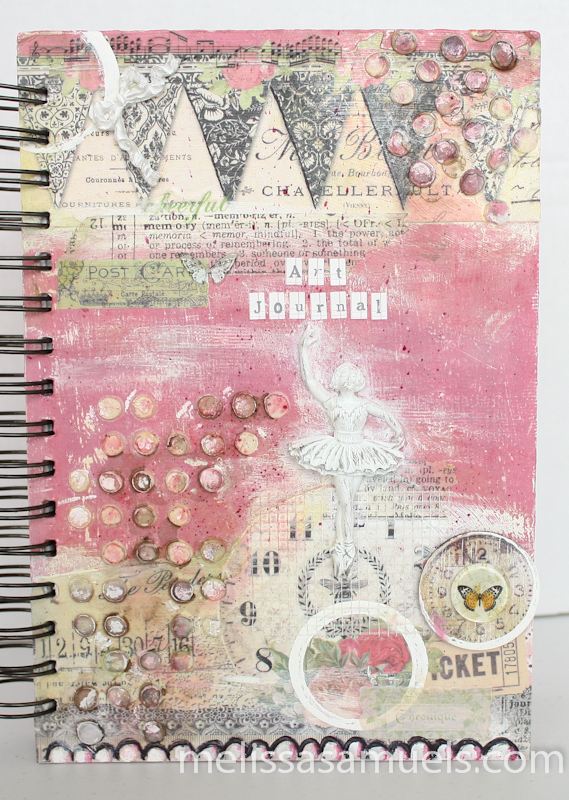 A regular Sharpie pen and acrylic paint worked great to add a scallop border at the bottom of the cover.
Hope you enjoyed my art journal, and maybe learned a few tricks.  I can't wait to play with the inside.  My girls have been asking to art journal, so I think I will let them each do a few pages with me.  Anything I do with them is always fun!  See you soon!!