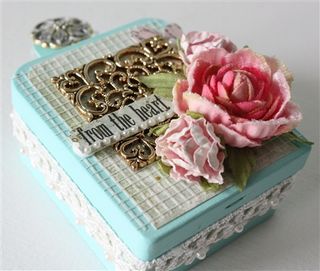 Those of you who know me well know I'm frugal and hate to waste anything.  Okay, so maybe the truth is I'm a bit of a hoarder and can't part with anything.  At any rate, I was cleaning off my desk this morning and couldn't bare to throw this Memory Glass container for Memory Frames away.  I thought I could certainly make something out of it.
Here's what I did: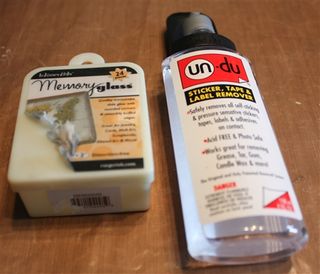 I started with my trusty Un-du to remove the stickers and create a nice smooth surface to work with.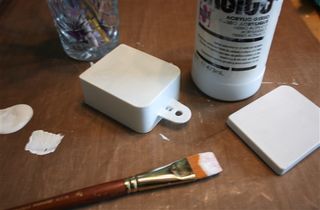 I painted the bottom and lid with two coats of gesso.  This primes the plastic and prepares it to take the acrylic paint.  Try not to glob gesso and paint in the closure because it will make it difficult to close.

I applied two coats of acrylic paint.  I used a heat gun between coats to dry the paint, because I'm just impatient that way.  If you use a heat gun be careful not to get too close with it because it can melt the plastic and bubble the paint.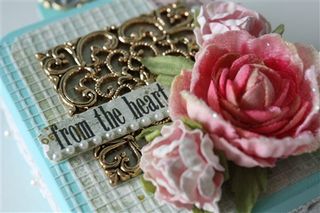 Embellish!  I added Magic Mesh, Prima flowers, lace, and pearls.
I think it would make the perfect gift box for jewelry, or a travel jewelry box for short trips out of town.  Also, you could store buttons, brads, charms, or small hardware in it.