This week on the blog I will be featuring classes that I will be teaching at the Glen Allen Cultural Arts Center, and on my UStream channel in January 2011.  UStream shows are free for everyone.  However, you have the option of purchasing the kit that contains the materials and written instructions, so you can play along.  Shows are recorded (barring technical difficulties).

"With Love" Winter Mini Album Workshop
My winter themed mini album has raw canvas covers that measure 6" x 7," and has 8 thick linen textured art board pages.  The papers used are Fancy Pants' Traditions, which are done in shades of blue, golden yellow, and deep red.  Learn to use Glimmer Mist in ways you may not have thought of before.   A perfect album for all those winter or Christmas photos.
**Friday, January 14th from 6-9pm at the Glen Allen Cultural Arts Center (click here)
**Monday, January 17th at 9pm (EST) on my UStream Channel (click here)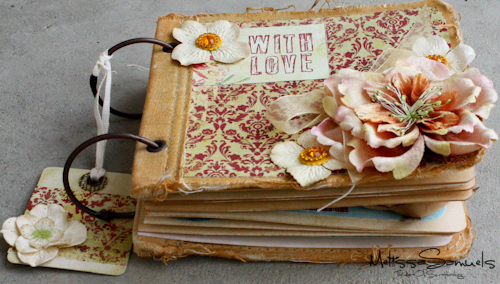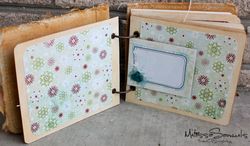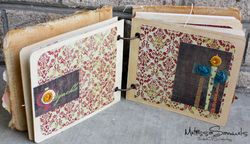 Vistit my store to purchase your workshop or  pre-order your Ustream kits.  View the description of the lising for a list of what the kit contains, and the supply list.  UStream kits will be shipping around December 31st. 
Enjoy a 10% discount on workshops and UStream show kits until December 31st. 

 __________________________________________________________________
And….
I know you guys have been waiting patiently for the annoucement of the winner of the Cloth Paper Scissors Gifts magazine.  (click here to view the contest post)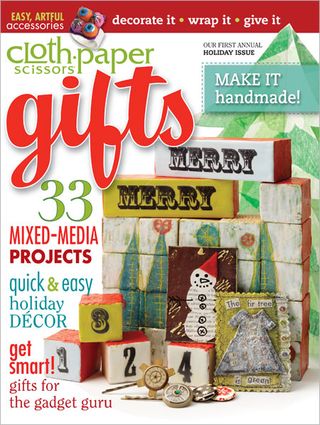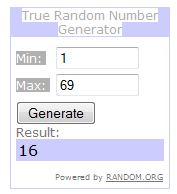 Thanks so much to everyone who left a comment and played along.  Don't forget, if you didn't win this time, there's always a chance next month!
And, the winner is….
Posted by: Ksenia | Wednesday, December 15, 2010 at 09:17 PM
Congratulations Ksenia!  Email me at melissa@melissasamuels.net to claim your prize, and I'll get your magazine in the mail asap!
Linked: