Hey!  I know, I'm a day late.  Getting caught up on work has been quite the feat….the only problem with being gone for 5 days!  Which means, this post is going to be short and sweet (like me, hahaha!).
I've long wanted to get into encaustic art, because I've played around with wax using it as a protective coating on some of my paintings and really liked it.  Trish Baldwin did a fantastic encaustic workshop.  It seemed almost too easy.  I loved it!   Here's my project…it's very abstract.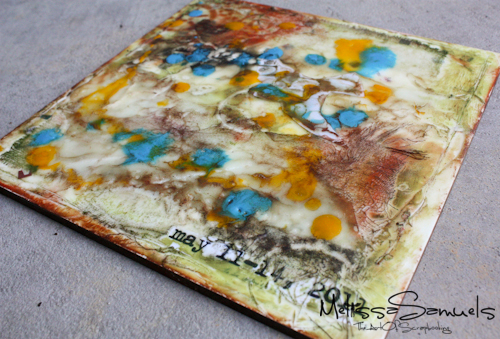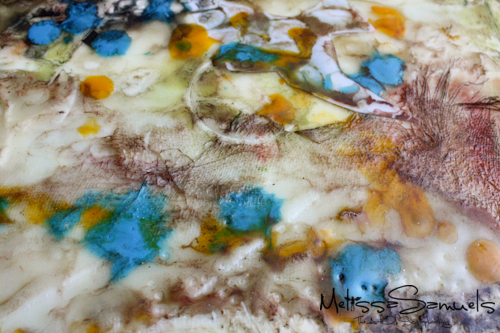 ————————————————————————————————————–
In other news, I sent out my newsletter yesterday (click here to view).  I completely forgot to mention that Basic Grey Monthly Page Kits for July/August are now on pre-order in the online store.
See ya'll tomorrow!