I had the privilege to spend the weekend with some of the most amazing ladies!  We got together, and spent the day making Christmas cards in my new little studio space.  Their cards, of course, were beautiful.  I had so much fun, and realized how much I miss my girlfriend time.  I am still over the moon excited about seeing my friends!!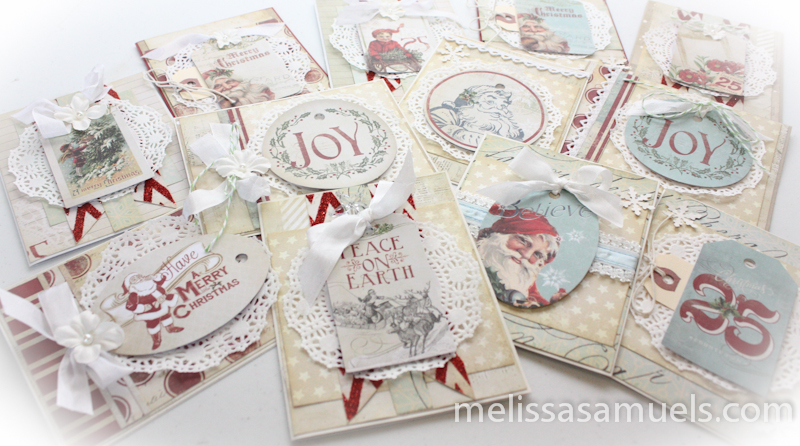 I only have to 2 Christmas card kits left in my store, click here to take a look.  The tags in the kit have been discontinued, so these are the very last kits…there will be no more

.  The Ustream Workshop for this kit will be Monday, December 1st at 6:30pm (EST).  I hope you can join me as I make the cards, and will be available for chat.  The show will be recorded, so no worries if you can not make it.
Since all of the kits have been shipped and received, I thought I would give you a little video on how to make the envelopes if you are excited about getting started.  This is an old YouTube video where I was talking about how to use the Scor-pal.  In the beginning I talk a little about the tool, but quickly get to how to make the envelopes.  It only takes a few minutes.
If you missed the measurements, cut your paper to 10 3/4″ x 6 3/4″.  With your paper vertical, score each end at 1/2″.  Turn your paper horizontally, and score at 3″ and 7 1/2″.  Round your corners, and done!  Easy peasy, right?!  It is quicker using a scoring board to make the envelopes, but you do not have to have a scoring board.  You can move your blade out of the way in your trimmer, and use your trimmer and bone folder to make the scorelines.  Happy envelope making!!