Over the weekend, the weather was absolute perfection here in Virginia.  It seemed like a great opportunity to grab my art journal and head outdoors.  I spent the evening on the deck sketching in my journal, and listening to the girls play on the playground-heaven!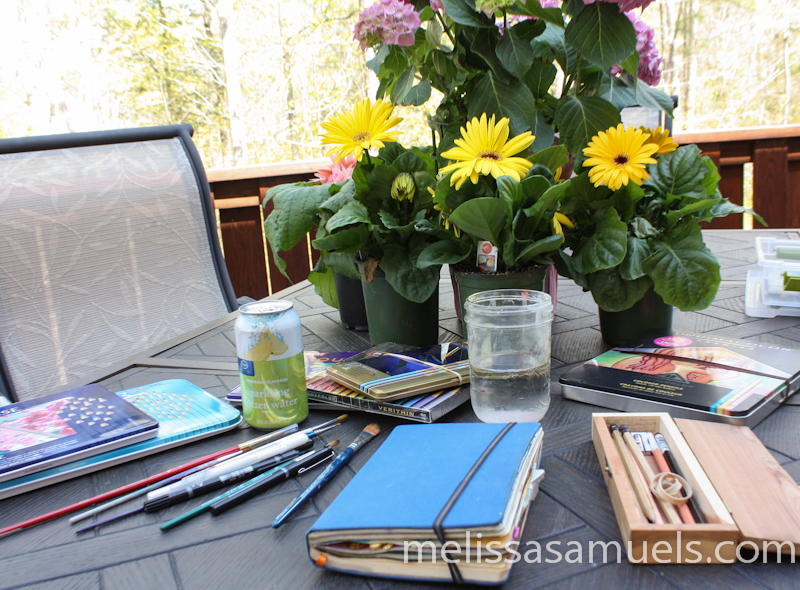 Art journaling outside is one of my favorite things to do.  There is something magical about sitting in the middle of Mother Nature's sanctuary while creating.  It is so inspiring and serene.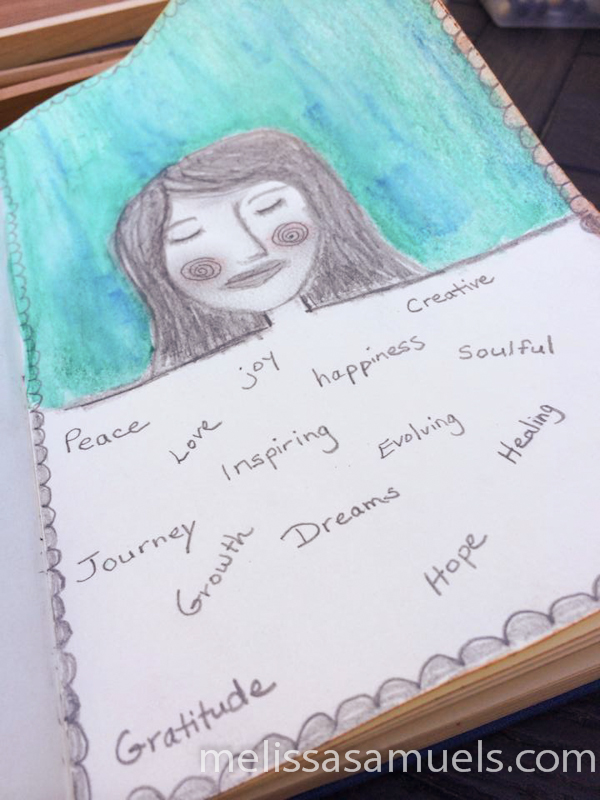 I have been working in my larger mixed media art journals for the last several years.  I have a smaller journal that I used to take with me on road trips or outings to the park.  It is great because it easily fits in my bag, and all I have have to have is my journal and a graphite pencil.  I have to admit, I was a little nervous since it had been so long since I sketched anything.  I wasn't sure my hand would cooperate with my brain.  Not perfect, but neither am I, however I am pleased with the outcome.