Last weekend the family and I really needed to get out of the house, so we threw caution to the wind, and drove up to Shenandoah.  We love going there because it's so beautiful,  it's a place everyone can agree on, and in the past it was a nice getaway that we could include George.  I thought I'd share with you some of our family fun.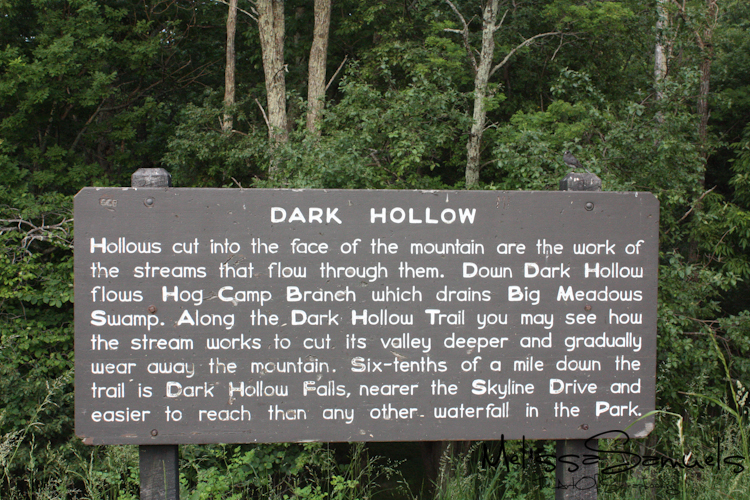 We love to hike, and unfortunately we don't do it nearly as often as we would like.  Dark Hollow was probably the best hike I've been on to date.  The hike starts in a shaded forest of ferns, which is a sight to behold.  The path snakes along a stream that pours into a waterfall.  The waterfall is absolutely breath-taking.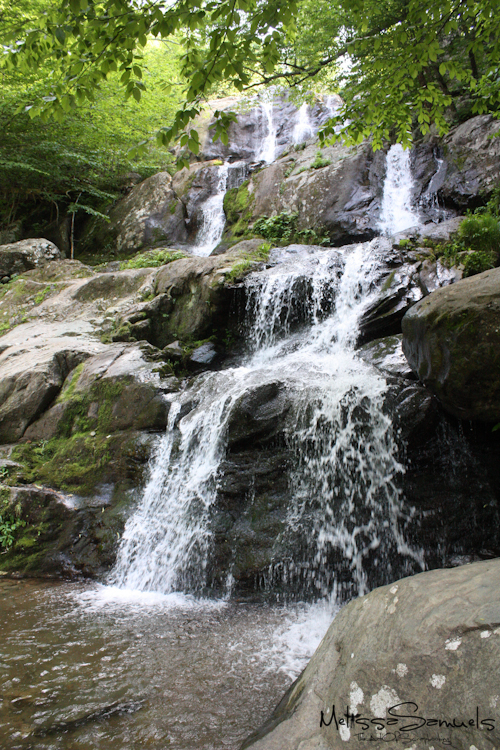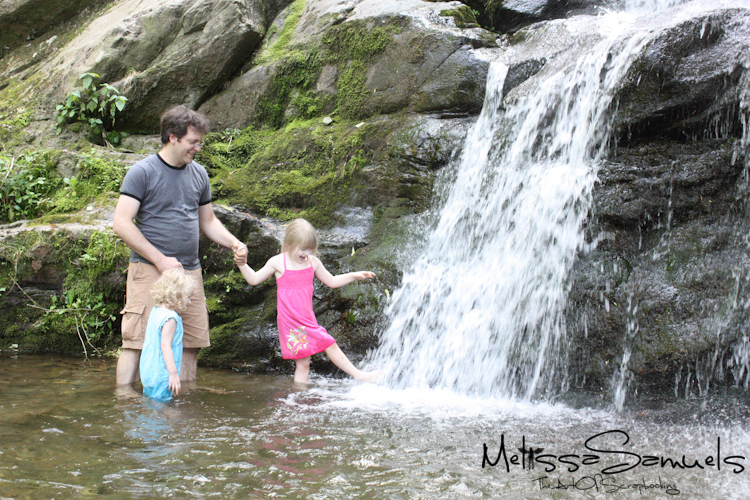 This was the payoff after making the downhill hike.  The water was ice cold, which felt so good in the 90 degree weather.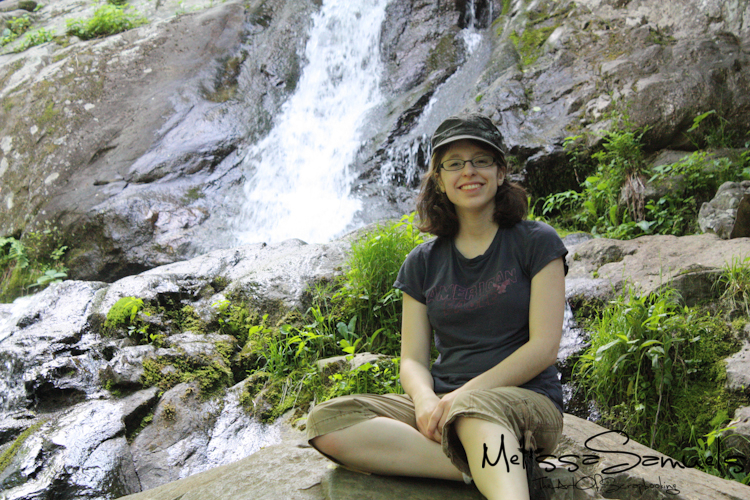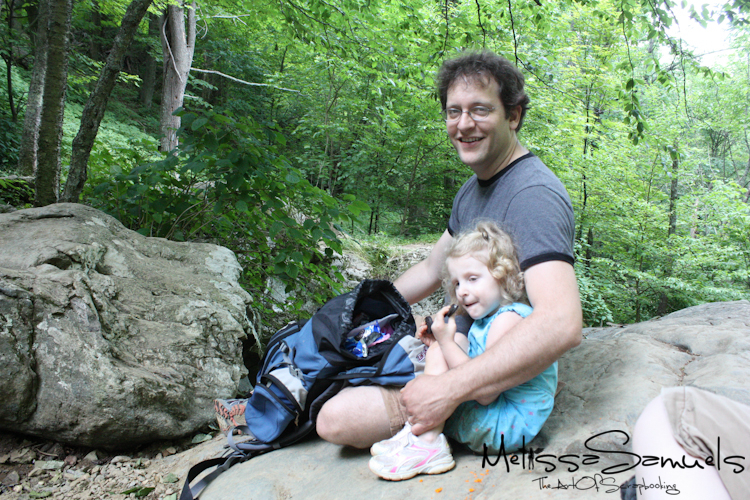 Snack break!  Isn't she adorable all curled up on her Daddy?  Love this pic.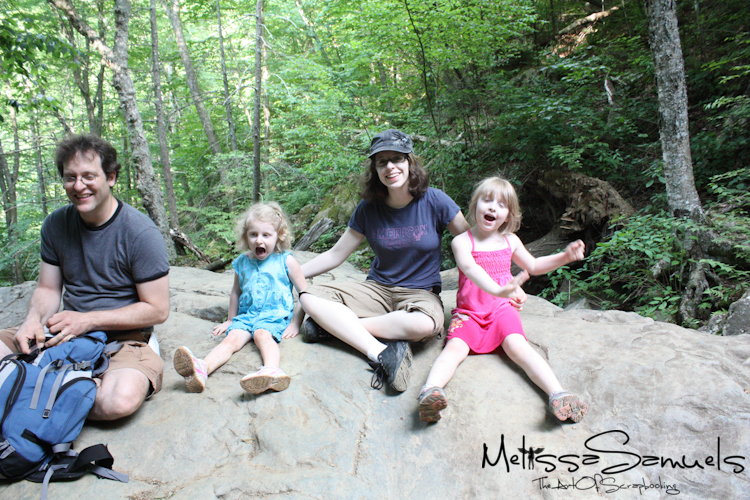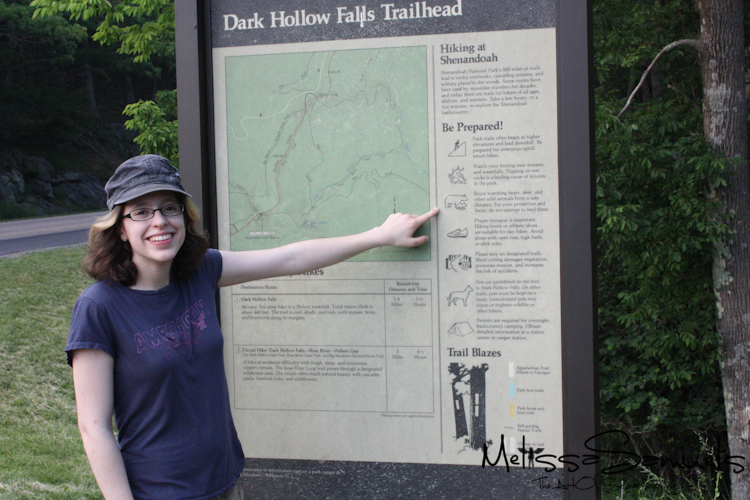 Once we were almost back to the car, we sighted a bear.  I thought my heart was going to jump right out of my chest.  Bob, being the Boyscout, told us to all walk slowly and make lots of noise.  Fortunately the bear looked at us, probably thought those poor folks are way too crazy to eat, and waddled on his merry way.  Chris thought it was the coolest thing ever to be maybe 20 yards from a real live bear.  I was glad to make it out with my life.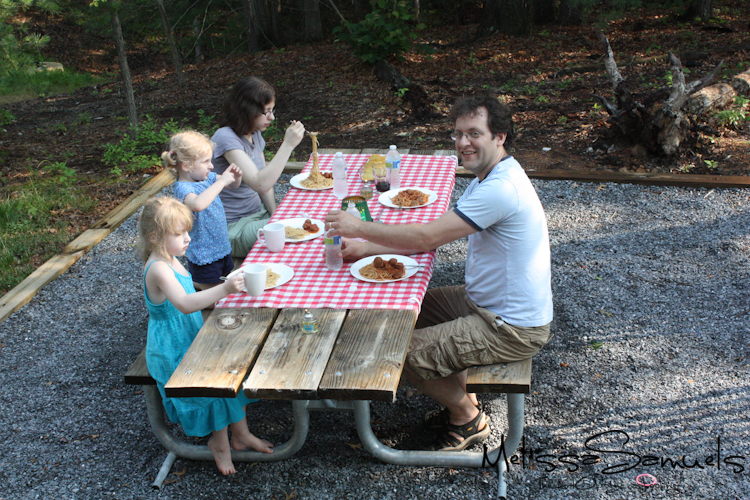 We spent the weekend at the cabin.  Bob, again being the Boyscout, made us dinner.  I would like to say on the open fire, but our cabin has a fully equipped kitchen, lol!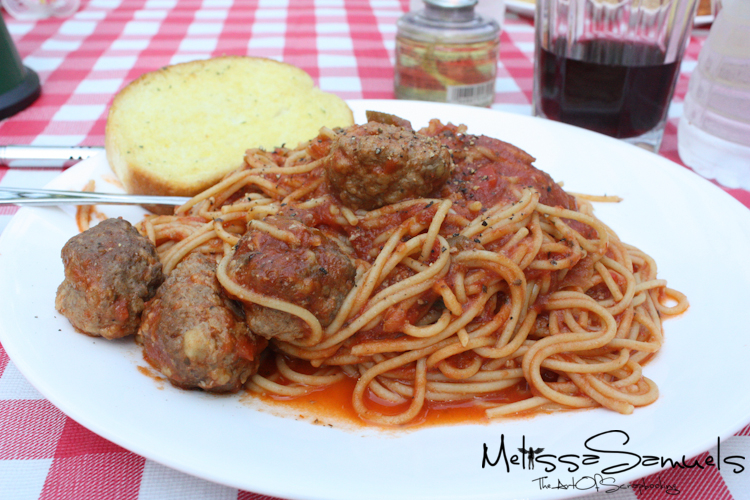 You're probably wishing you were there, right?!  YUMMM  LOL:)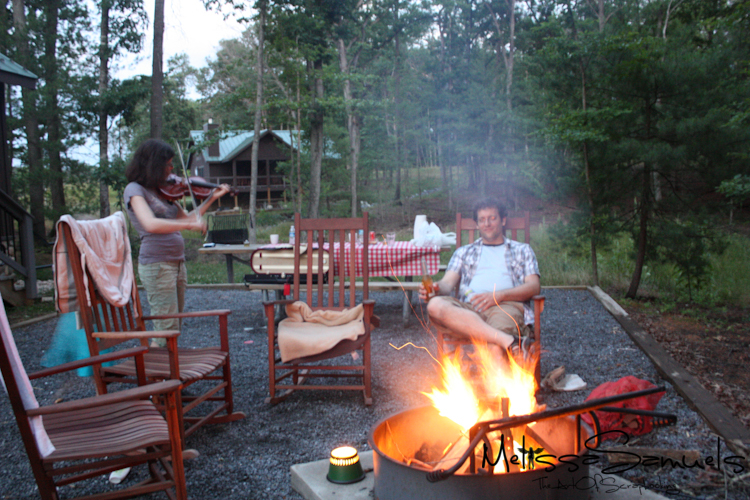 After our gourmet meal in the middle of the woods, we gathered around the campfire and Chris played some after dinner music.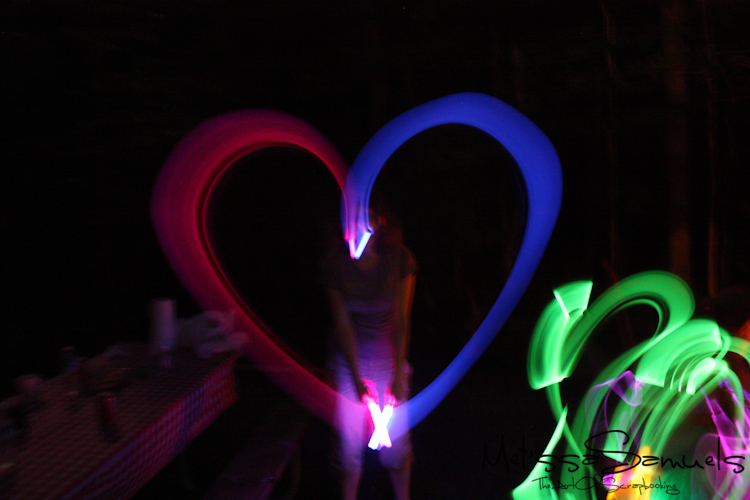 Once it was dark it was glow stick time!   Aren't my children talented?!  LOL:)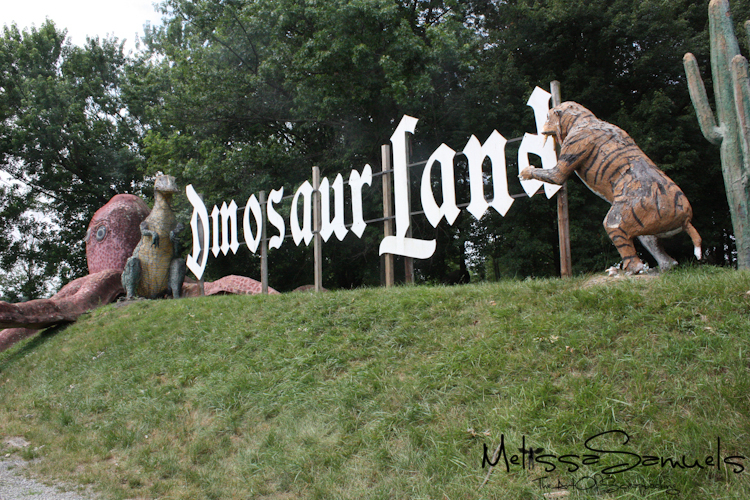 On the way home we stopped at Dinosaur Land, a neat little roadside attraction.  They have life-size replicas of dinosaurs, and a description of each…I thought it was cool and educational.   Lil and I thought it was the best thing ever.  The others were only mildly impressed.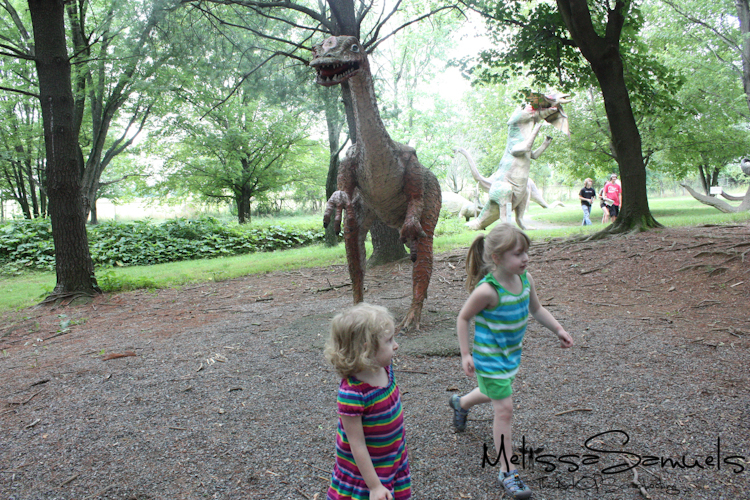 This is the funnest pic ever.  It looks like they are running for their lives.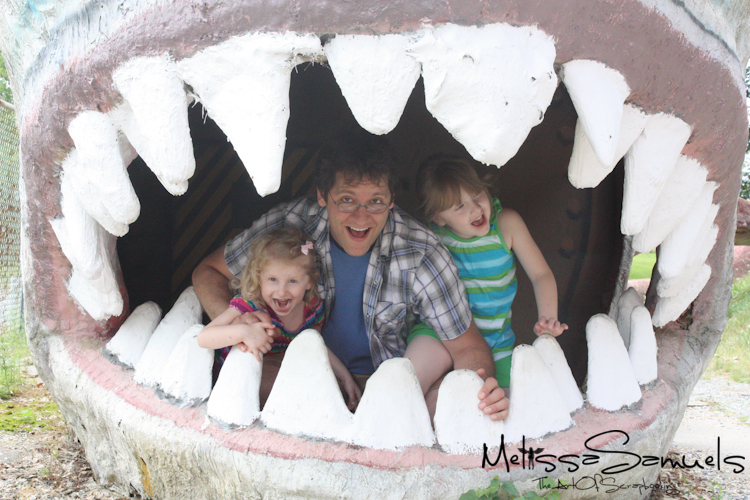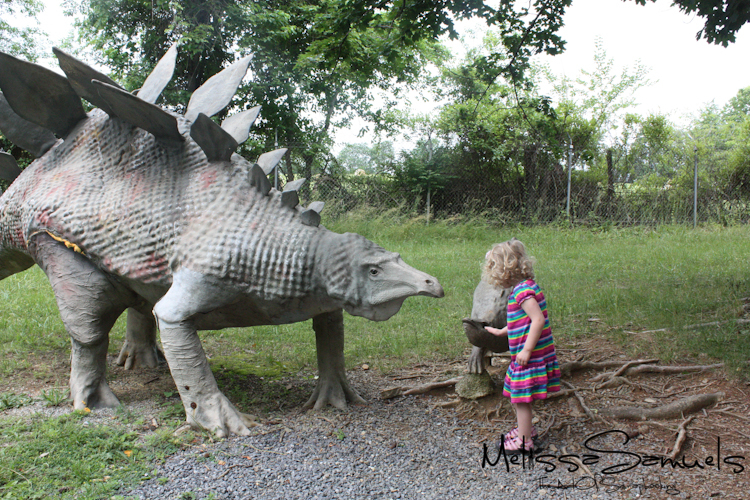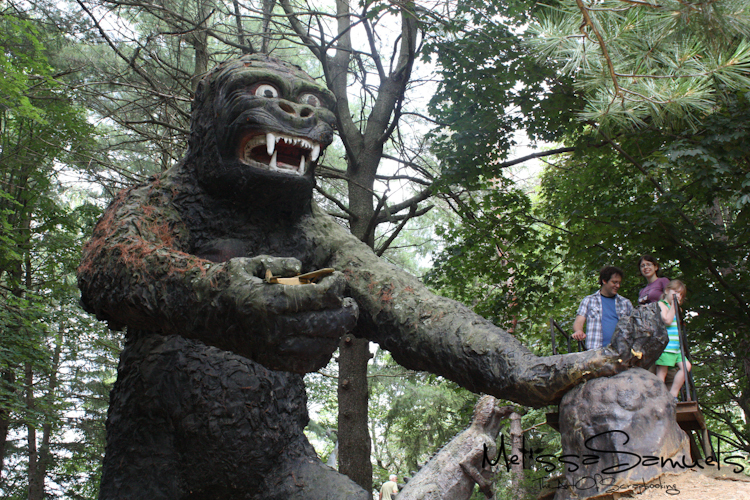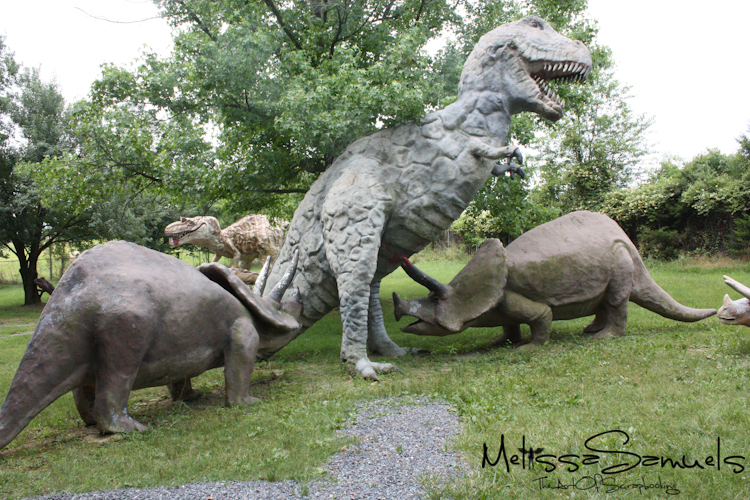 I have to admit, some of the fight reenactments were a little creepy.  But otherwise it was fantastic.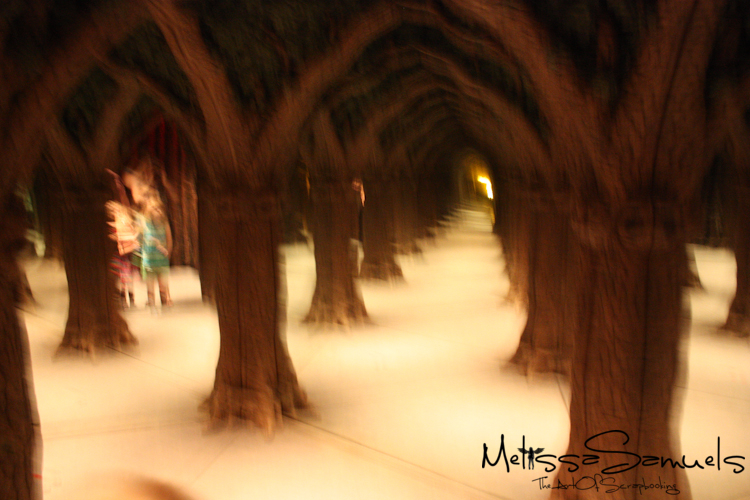 We also hit the mirror maze at the Skyline Caverns.  My expectations were really low for this, but it turned out to be great fun.  You walk into a dark maze of mirrors that look like a forest, and you have to find your way out.  It didn't last long, but it was a lot of fun.  Because it was dark, this was the best pic I could get.
Thanks for coming along on my little family excursion.  Until next time….XOXO