Hey guys!  Today I'm going to show you another card I made using more of the Kaisercraft 6.5" paper pad that I used yesterday.  I just love the textured paper.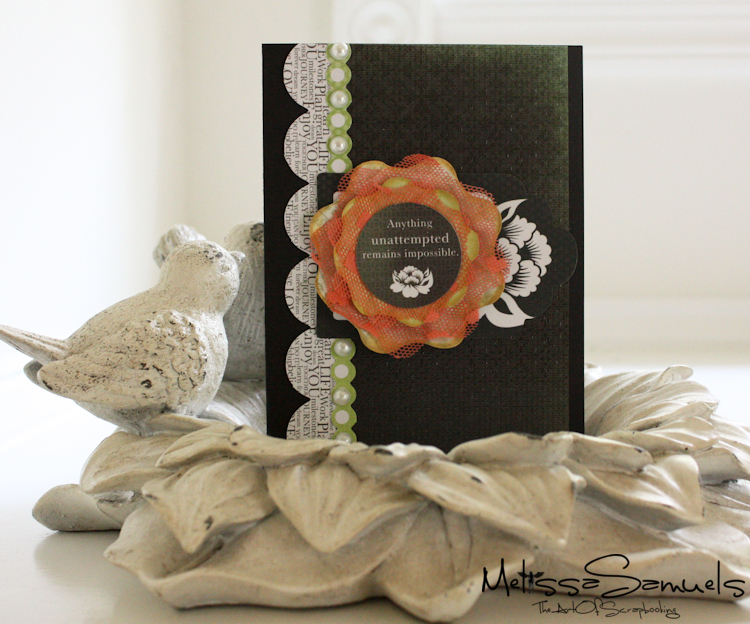 The other very cool thing about this card is the layered flower.   If you've been following the blog, you may have noticed I'm getting hooked on diecuts.  This flower diecut is a perfect example of why!  It's made from the Sizzix Bigz  Flower Layers #9 Die designed by Eileen Hull.        
                                        


Isn't it gorgeous?!  Eileen herself was kind enough to send me a box of wonderful goodies from her newest line called Fresh Vintage.  Keep an eye out in my online store, because I'm so impressed I'm hoping to carry some soon!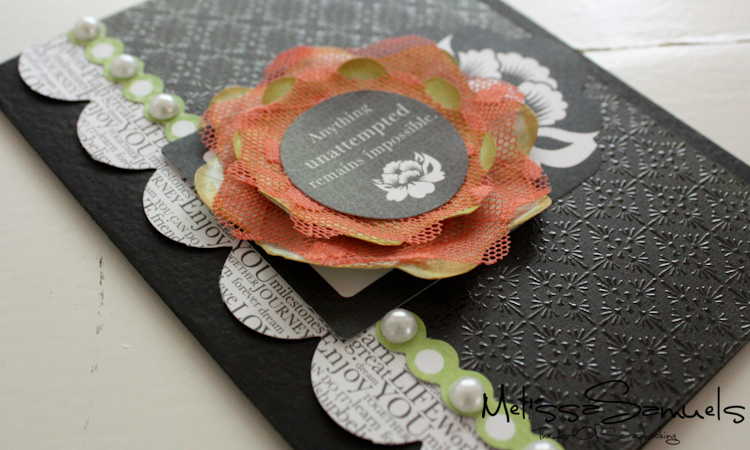 I cut the die out of scrap paper, and then cut it again out of Webster's Pages Netting.  I inked and slightly curled the edges of the paper with a pencil.  I  then taped all of the layers together.  So simple, so pretty!  I just love how you can make a coordinating embellishment out of your scrap paper in a matter of minutes with diecuts.
Here's a little matchbook notebook I made as a make n take for my upcoming retreat.  I thought it turned out so cute.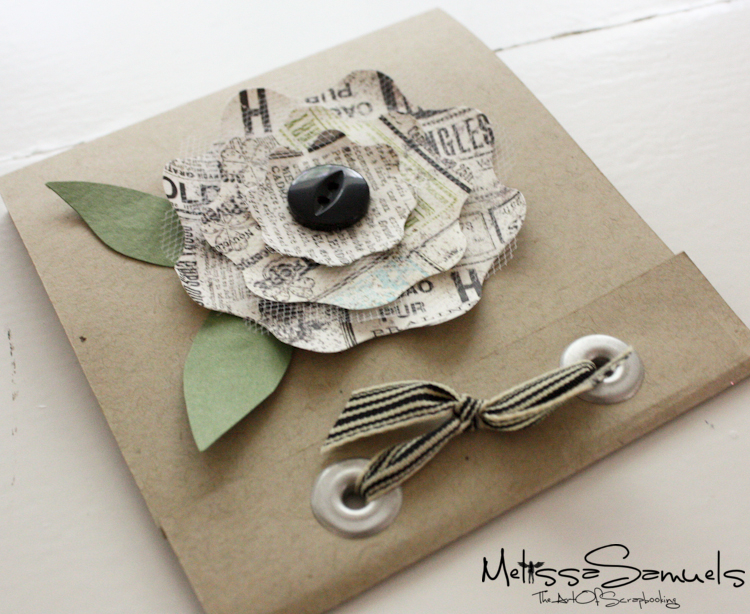 I hope you enjoy! XO