I told DH this morning that I was in the Christmas spirit, and ready to start decorating the house.   I think he believes I'm a little insane because it's not even Thanksgiving yet, but he's really good at keeping those thoughts to himself :))  He put on a Christmas CD, and I started on some ornaments.  In an effort to avoid cleaning, I thought I'd post a little tutorial on how I made my ornament.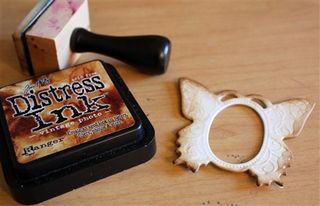 I started by inking the edges of a Tattered Angels tile with Vintage Photo Distress Ink.  Because it's a water-soluble ink, I then sealed it with PYMII.  You could also use a fixative.  This will keep the ink from bleeding when I add embossing ink.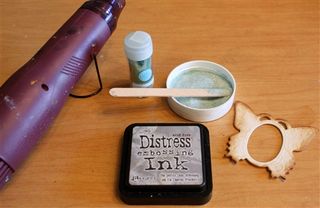 I mixed up some ultra-fine clear embossing powder (UTEE would work great, I just didn't have any on hand), and glitter.  I then inked my tile with clear embossing ink, sprinkled it with the embossing powder and glitter mixture, tapped off the excess, and heated it with a heat gun.  To get it nice and glossy, while it was still hot I sprinkled it again, tapped off the excess, and heated it.  I repeated this step twice.  If I were using UTEE I could have done this in less steps and had the same glossy effect.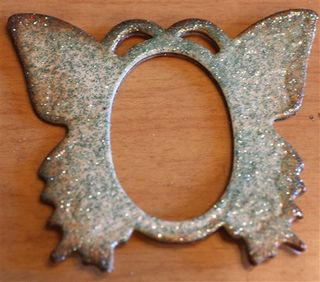 Ridiculously easy, right?!?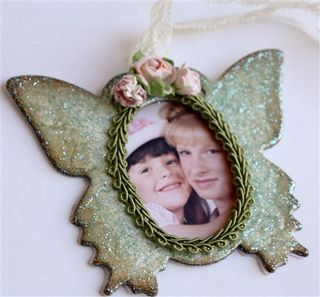 I added a photo (of Christin and me), and decorated it with trim and flowers.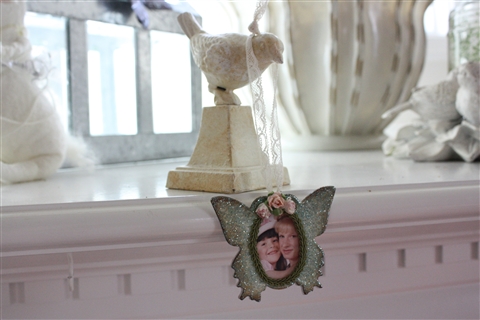 I hung it over the fireplace while it waits for tree to go up.


Linked: