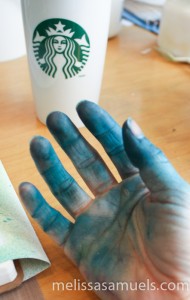 Hi Everyone!  I have really found my happy place in the studio again.  I have been experimenting, playing, and simply having a great time. I have been pulling out supplies I forgot I had, and trying out new ones.  It has inspired me to experiment, create, and push myself outside of my comfort zone.  I am remembering that being in the studio with my hands messy with ink, or paint, or gesso is what makes me happy.  My excitement has been bubbling over, and even Bob has thought about giving art journaling a whirl (I really wish that he would!).  He sees the joy that comes from creating art.  It is such an introspective and healing process.  I think that is why I love art journaling so much.  There are no rules, just pour yourself out onto a page…let it all flow.
Don't be afraid  to get your hands dirty, or try new things.  All too often we are so afraid of failure that we never even try.  We deprive ourselves of the happiness that comes with the feeling of accomplishment when we realize we can do it!  If you haven't tried art journaling before, get yourself some cheap-o bristol paper and craft paint and go for it.  It doesn't need to be Rembrandt, it only needs to make you happy.
Here is a look at my latest happy page using Lindy's Stamp Gang Flat Fabio ink sprays on a gessoed surface in my art journal.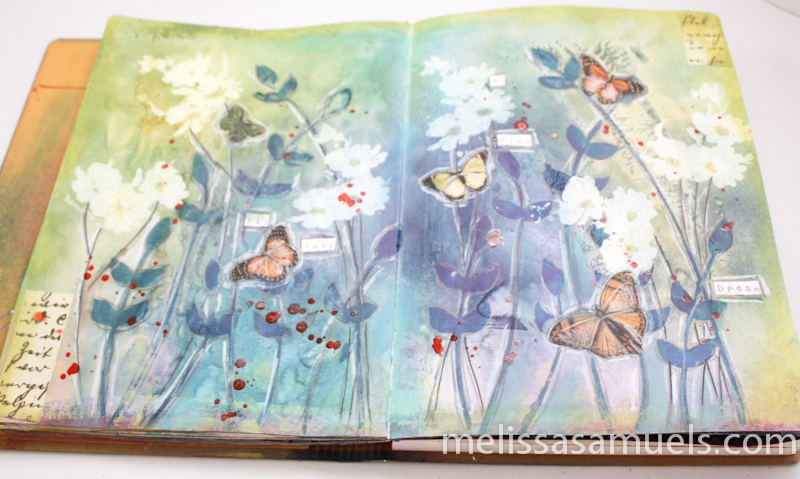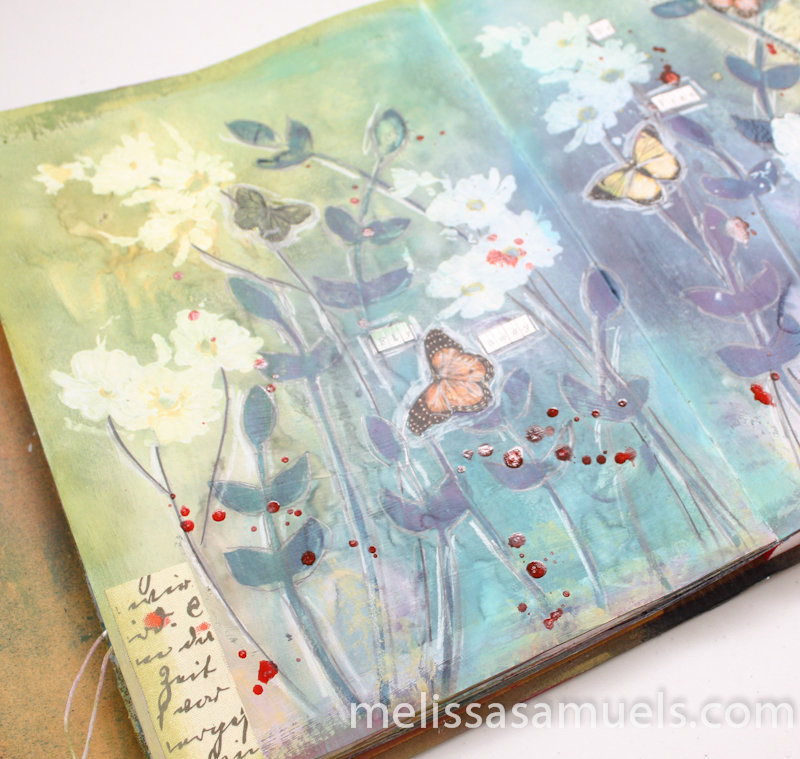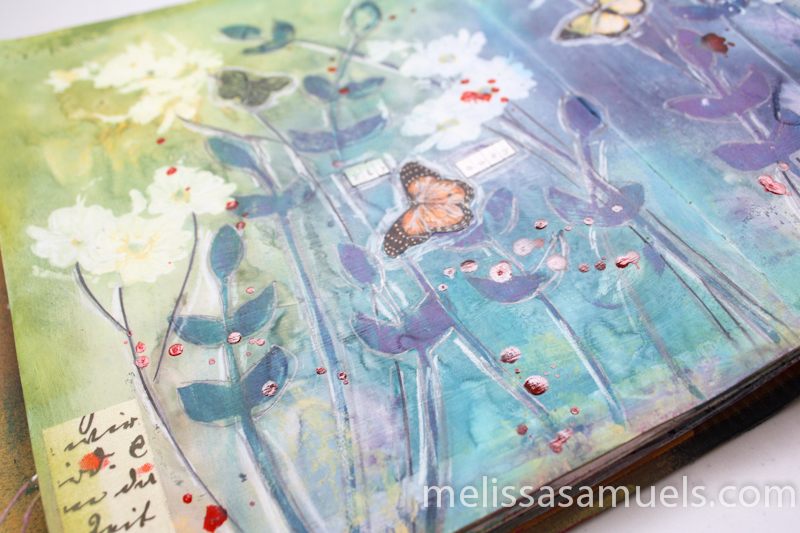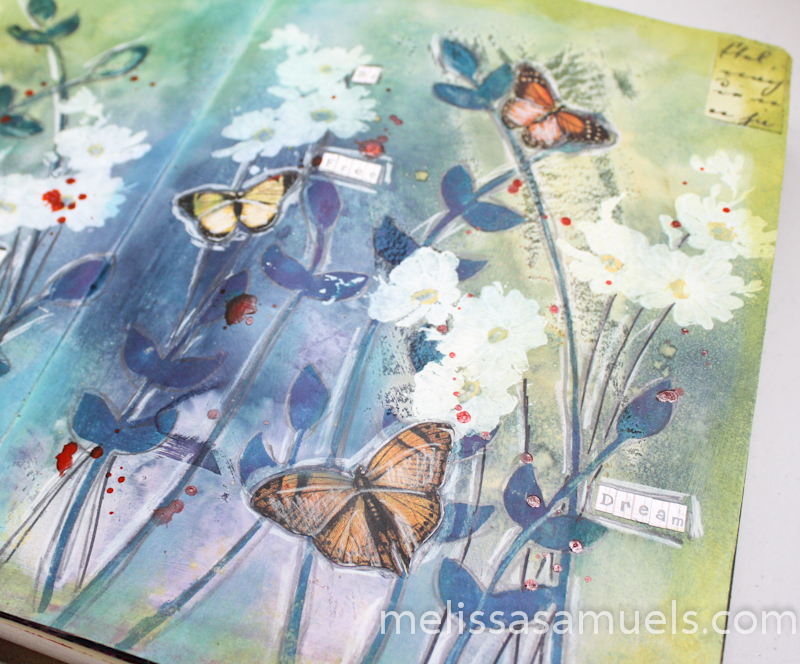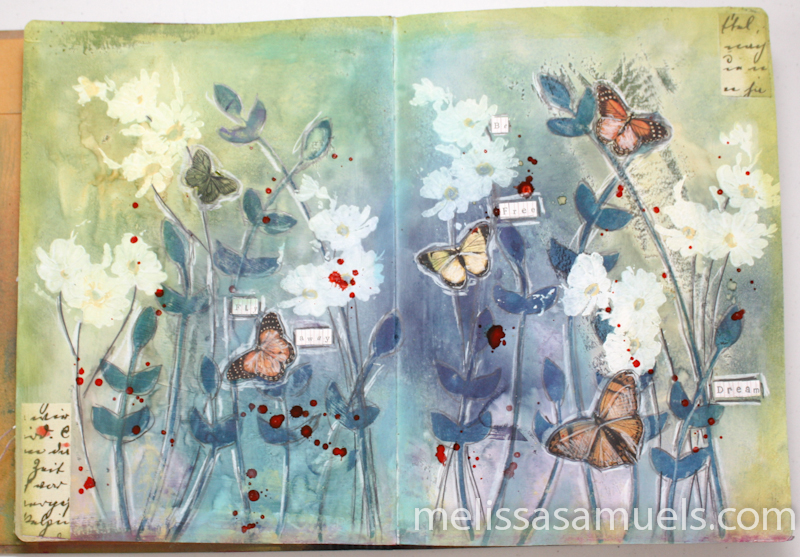 Be sure to come back this week.  I have a little tutorial using Lindys' Stamps Gang ink sprays, like the ones I used here, that I think you are going to like.  Happy Creating!