Hi Everyone!  I have a treat for you today!  Denise Phillips, from over at Birdnuts Mixed Media, and I are co-hosting a ATC Swap Challenge & Gift Certificate Giveaway!!!  We had so much fun last month, we are doing it again! 
To inspire you, Denise has created some gorgeous ATC's using napkins, gel medium,  and Picket Fence Distress Stain!  That's right, I said napkins!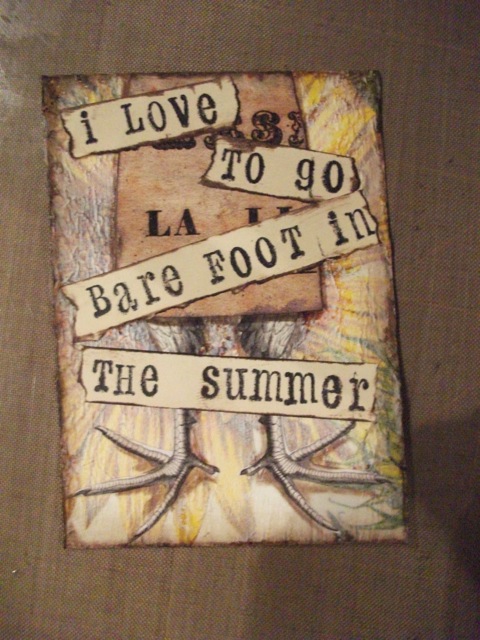 Are you intrigued??  She even has a tutorial on her blog.
Did I mention there's an ATC swap challenge and $25 gift certificate giveaway to MelissaSamuels.net??  That's right!!  To find out the theme, how to enter, deadline, and all that good stuff head over to Denise's Blog! (click here)

______________________________________________
In other blog news…
If you are interested in entering the Webster's Pages Sparkly Challenge, the deadline is midnight (EST) tonight.  We'll be selecting a winner tomorrow. (Click here for details)