Hi Everyone!  Today I want to share an art journal page I did last week.  I had my BFF come over to make cards, but I ended up covered in paint, of course.  I love this page, and I was hoping it would inspire some reluctant scrapbookers who want to art journal, but do not quite understand it.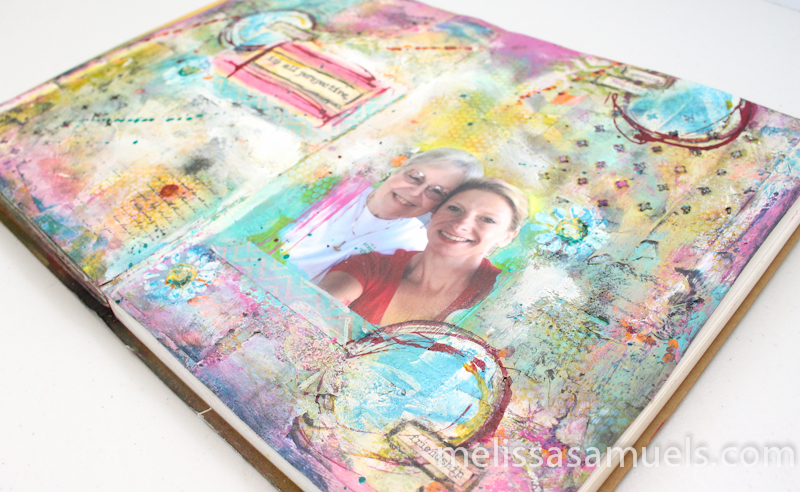 When I started teaching altered art books years ago, I remember it being a "big sell" to some of my scrapbookers.  They did not understand the point of pulling books apart and painting them.  That's a fair point of view.  To help them understand the practicality of it, I incorporated pictures.  That made it have a purpose, and then they could see the beauty of the art behind the idea.
Often times people think of art journaling as writing.  Actually, art journaling is a very personal thing, your own diary of sorts.  Naturally, that means it can be anything you want it to be. Being a lefty, my handwriting isn't the prettiest, so I am not a big fan of journaling.  I overcome this obstacle, if you will, by using printed words, phrase, and quotes instead when I want writing on my page.  I incorporate a lot of texture and elements (such as rub-ons, tags, paper, photos, etc) to make my journal what "I" want it to be.  I think of mine as a diary of visual art that chronicles how I am feeling or what I think is pretty, not writing.
I started this page in my Ranger Dylusions Creative Journal with a collage of papers.  Then I layered in paints, stamps, gel medium, modeling paste, coarse pumice gel, gelatos, stencils, Glimmer Mist, India ink, and distress ink!  I used one of my favorite photos (adhering it with soft gel medium), washi tape, and phrases.  I love, love the texture and bold, bright colors.  And, every time I look at it I am reminded of a wonderful day I had with my BFF.  This is my idea of a perfect art journal page.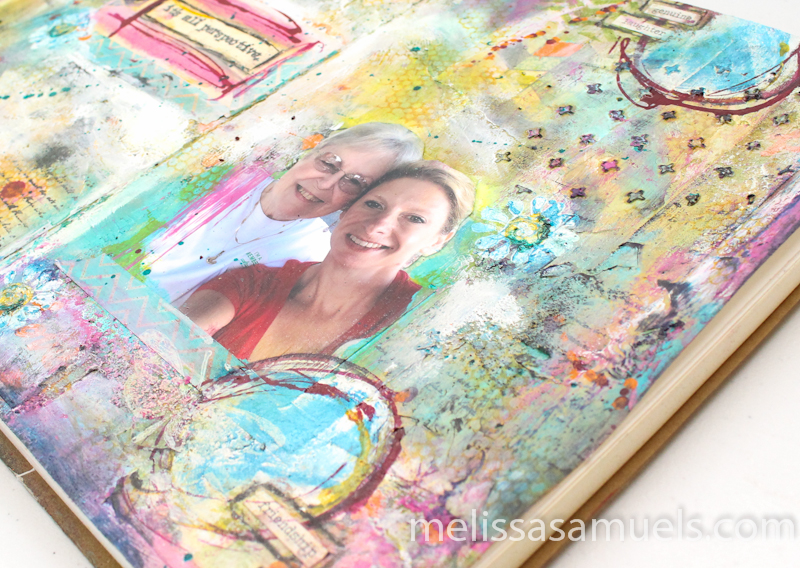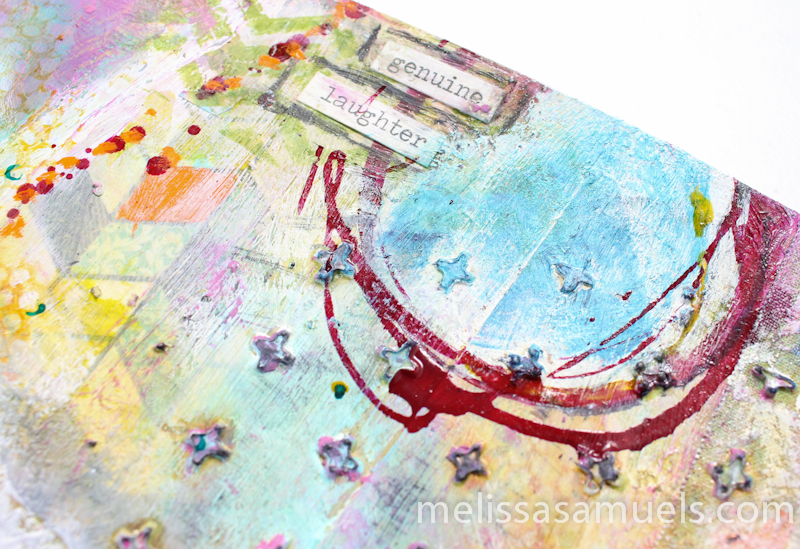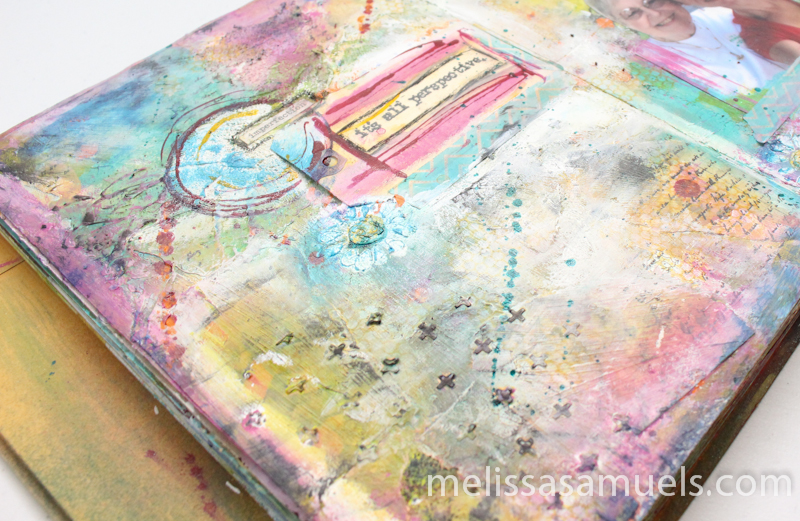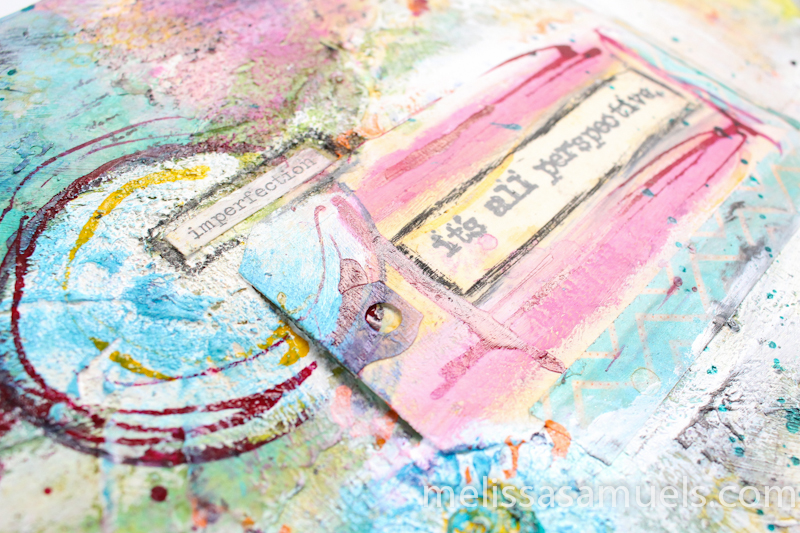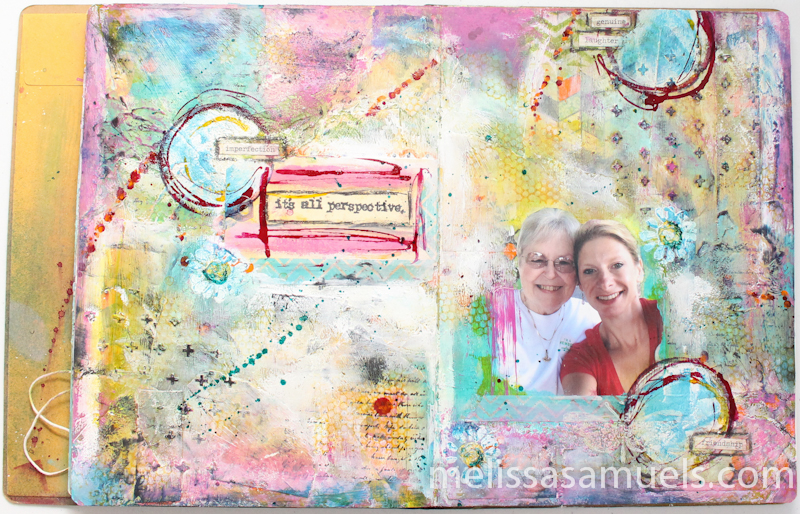 I hope you enjoyed my page, and are inspired to pick up an art journal and start creating what you see as beautiful!