Hi Everyone!  Today I want to share with you a simple tutorial on creating a background in your art journal. I was experimenting with a new ink spray that I was testing out to see if I wanted to carry in my store (and I am).  It is called Lindy's Stamp Gang, and it comes in 5 bottle color coordinated sets.  The bottles come with just powder in them, and you add hot water.  I am a Glimmer Mist freak, so I was very interested in these sprays.  I have to say, I love them.   The darker color took a little scrubbing to get off, but I think the effect was worth it.  The technique that I am about to show you could be done using Glimmer Mist or Dylusions ink sprays.
Let's get started!  I always place a sheet of heavy cardstock under the pages that I am working on to protect the other pages in the journal.  I am working with a Dylusions 12×9 Creative Journal.  I have not prepped the pages.
The only supplies you will need are ink sprays, a stencil, paint brush, white acrylic paint, and an art journal.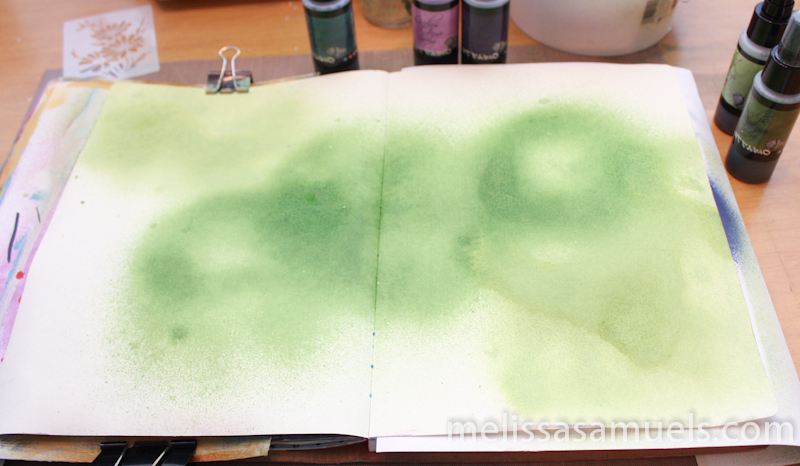 Spray the 2 shades of green randomly onto the page, and dry (with a heat gun or hairdryer)…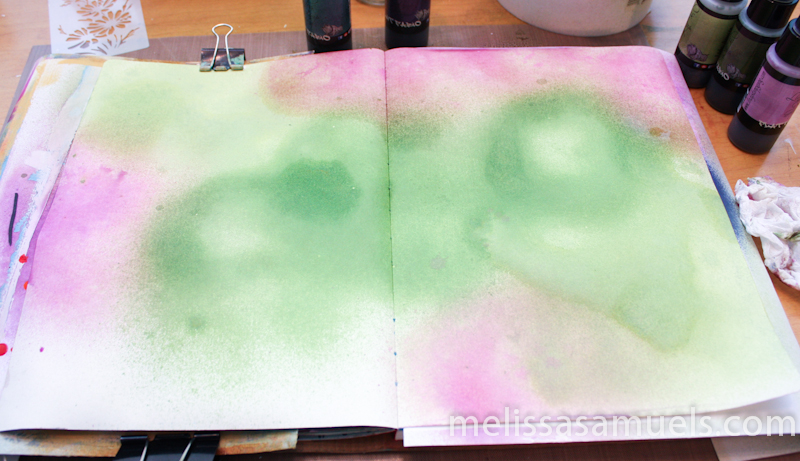 add the pink, and dry…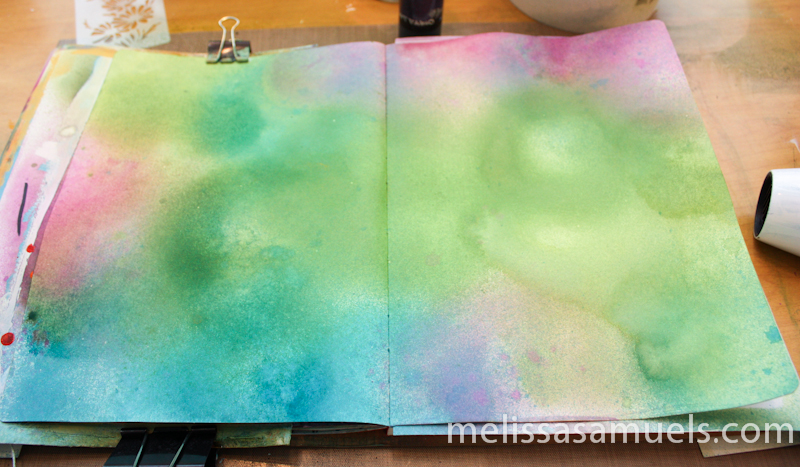 then fill in with the teal, and dry…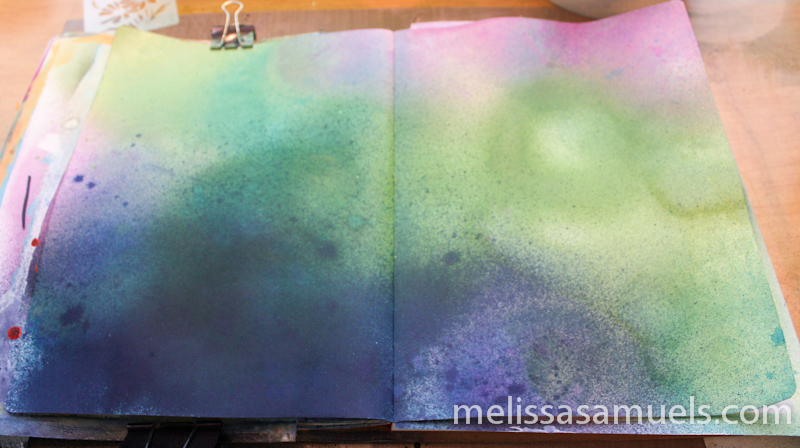 Next, add the dark blue.  It is very dark, so a little goes a long way.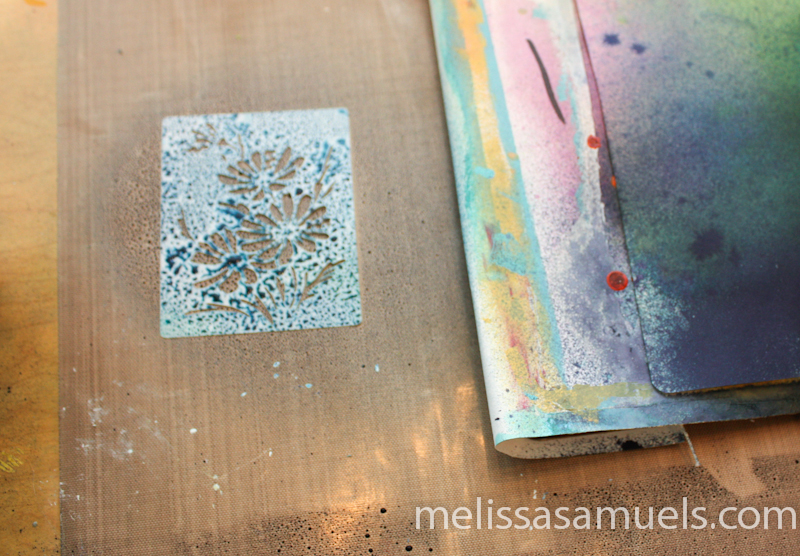 Spray your stencil with the teal ink spray to use it as a stamp.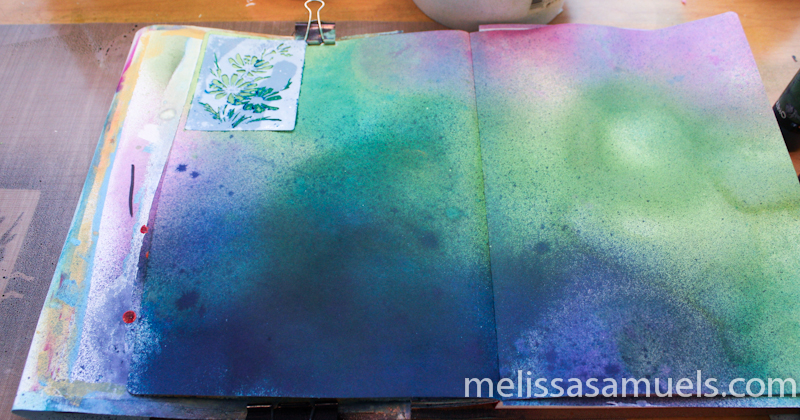 I learned from stopping to take a picture, if you want a crisp image, you really want to get in and get out.  Place your stencil down, press, and lift…no waiting around or the image will bleed.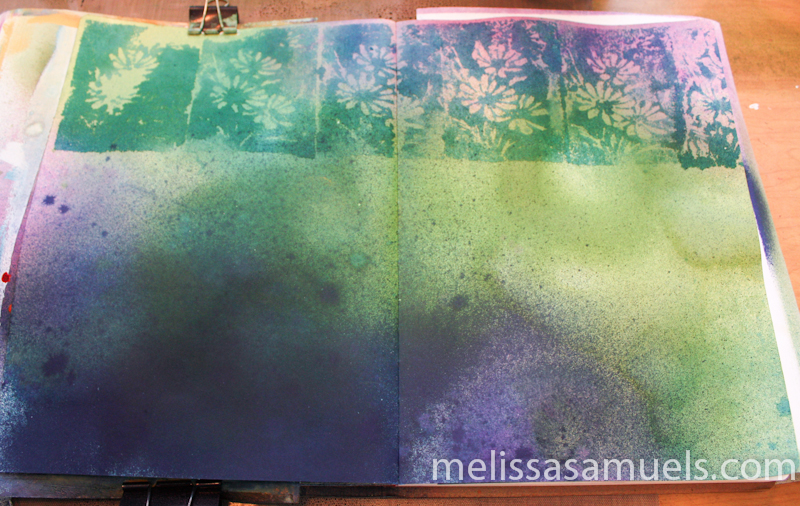 Repeat in rows across the page.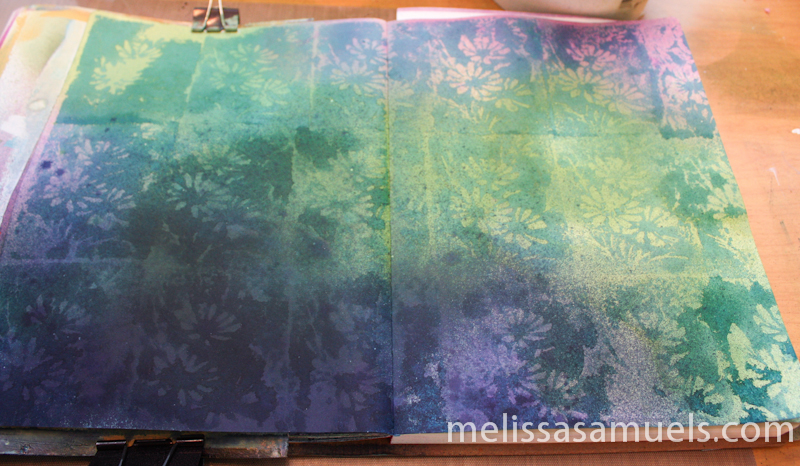 Once the entire page is done you will have this wonderful watercolor effect with the negative image of the flowers.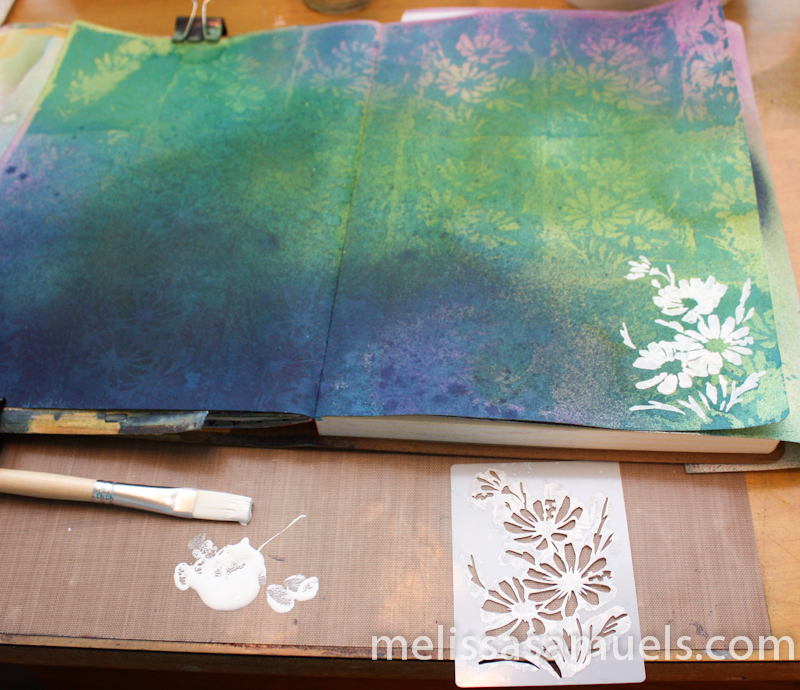 Using the stencil (as a stencil not a stamp), paint flowers at the bottom of the page using white acrylic craft paint.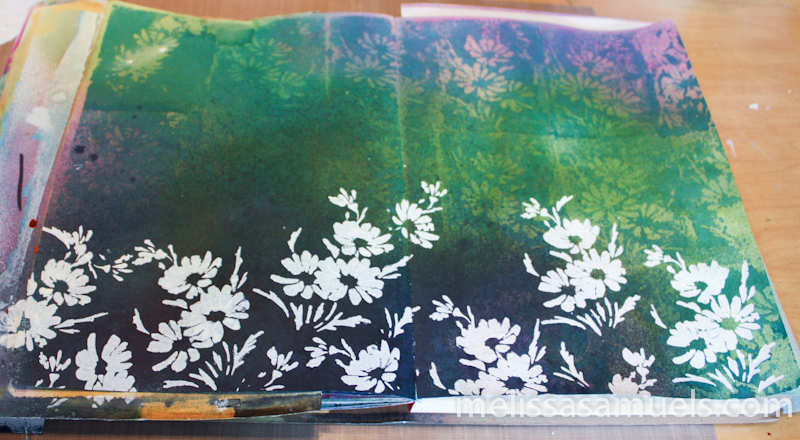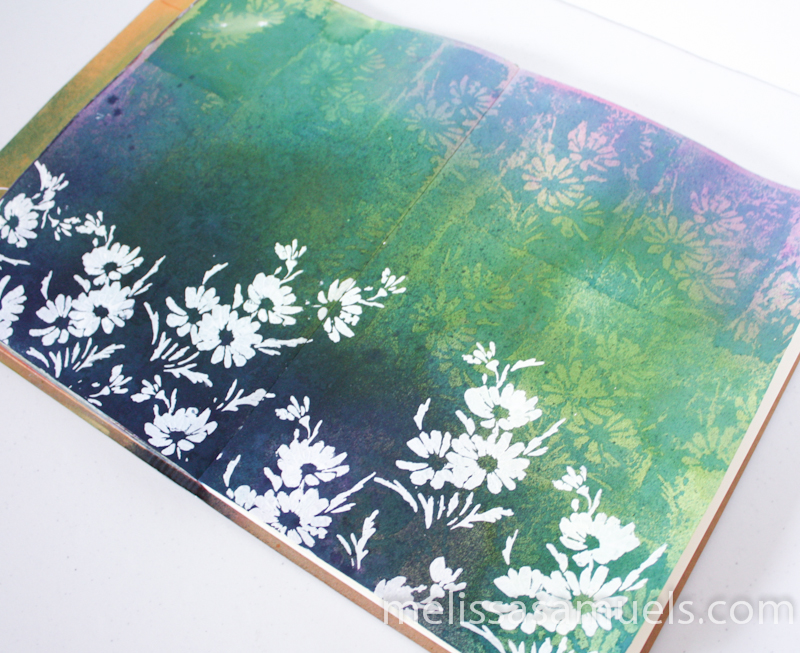 Now you have this easy, beautiful background waiting for journaling, doodling, a border, stamping, photos, you name it!  Sometimes I will create several background pages, then go back when I come across the perfect quote, stamp, or image and finish the page when I have more time and/or inspiration strikes.
In yesterday's blog post I created another art journaling page.  Believe it or not, I used the same ink sprays for my background except I primed my page with gesso before I started.  It gives a softer effect because not as much paint is absorbed into the paper.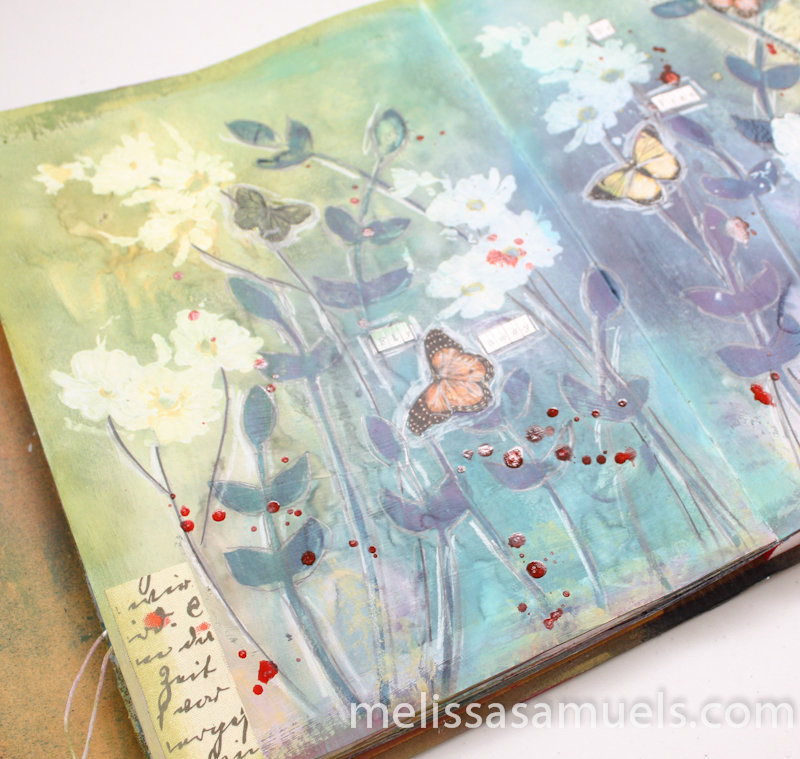 In addition to the ink sprays, I also stamped the greenery with teal permanent ink, and used a lime green chalk ink around the border, fyi.
I hope you enjoyed this tutorial, and realize how easy it is to get started in your art journal creating simple backgrounds.
You can now subscribe to our blog!!!  If you would like to subscribe, scroll to the bottom of the page (on the blog) and enter your email in the subscribe box.  Thanks!! xx