I didn't have time to make anything today because my little Lily Bug was sick.  Turns out she has strep:(  She's asleep in my lap as we speak (I write….you read…you know what I mean).   Here's a little project I did a while back, but hadn't posted yet. I hope you enjoy!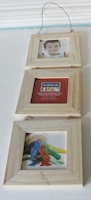 It started out as a plain, light wooden frame…blahh!  Using a round paint brush, I painted the frame with Glimmer Mist (Suede).  Yay!!  It came out almost velvety looking, yum!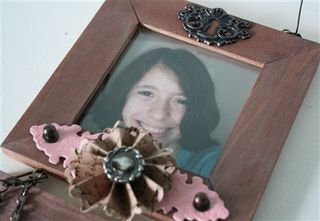 I used Chalkboard Glimmer Mist (Strawberry Shortcake) to mist a Tattered Angels tile, and then attached Tim Holtz hitch fasteners to it.  I Glimmer Misted (with Suede) a strip of paper, accordion folded it, taped the ends together, and attached a Tim Holtz button to create the flower on the bottom of the top frame (sounds confusing, but hopefully the picture says it all).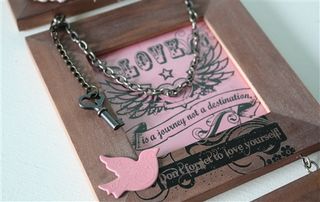 In the middle frame I Glimmer Misted a piece of white cardstock, and used rub-ons to create the design to go inside the frame.  I also put rub-ons on the frame itself, and added a bird shaped Glimmer Misted tile (sounds convoluted, but true).  I hung a chain with a key from the frame hardware.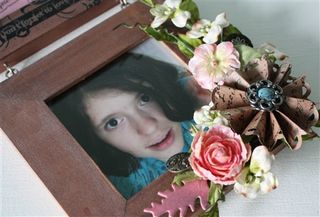 The bottom frame is decorated with Prima flowers.  Yeah, I know, I use flowers a lot!  They're another obsession in themselves.  I added some more Glimmer Misted tiles, and an accordion flower.  BUT, what really makes it pretty is the pictures of Chris.


Linked: