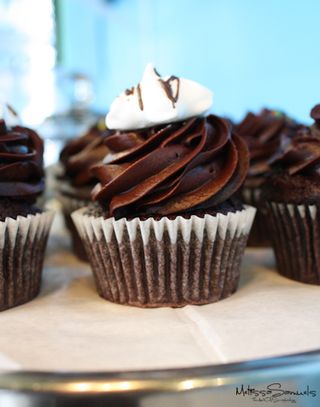 Most of my friends know I have a killer sweet tooth, chocolate in particular.  My friend, Darline, told me about this wonderful gourmet bakery called Petite Sweets that recently opened at the new Hancock Village Shopping Center here in Chesterfield, Virginia.  Oh my!!  Their cupcakes taste just like homemade, only better.  Their butter cream frosting is not too sweet, but rather is a wonderful balance of butter and sugar.  They use all natural ingredients, and can make gluten-free, dairy -free, and vegan upon request.  I recently ordered gluten-free chocolate cupcakes for a friend, and they tasted like rich delicious brownies.  They make something crazy like 35 flavors of cupcakes including Devil Dawg, OMG Chocolate, Tiramisu, Dulce de Leche, and Pina Colada.  They also make Lollicakes, which are sweet little treats on a lollipop stick, cinnamon rolls, and special occasion cakes.  If you live in the area, it's a must see.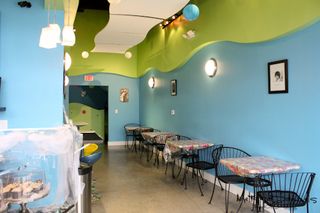 It's so colorfully decorated, you know when you walk in you're in for a unique treat.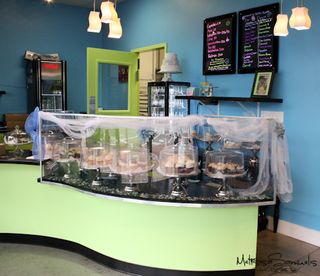 Are you drooling yet?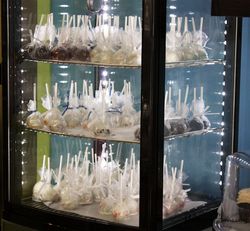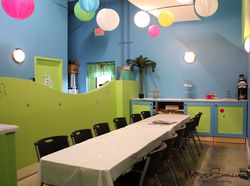 Here are their Lollicakes, and their party room in the back.  They also offer "how to" classes.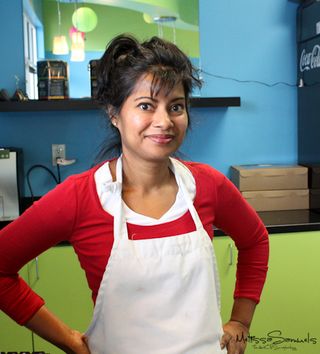 This is Paula, the owner  and master mind behind all of the great flavors and treats at Petite Sweets.  You can go to "Who's Baking"  at her website to read more about her.  A big thank you to her for letting me come in and take pictures!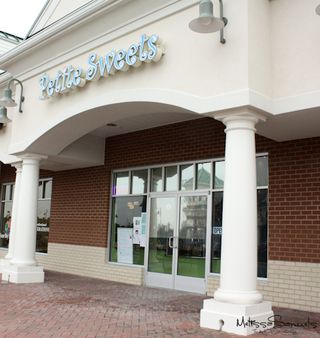 Hours are:  Monday-Saturday 10:30am until 9pm, and Sunday 11am until 6pm
The address is:  7313 Hancock Village Drive, Chesterfield, Virginia 23832
Phone:  (804) 739-1631